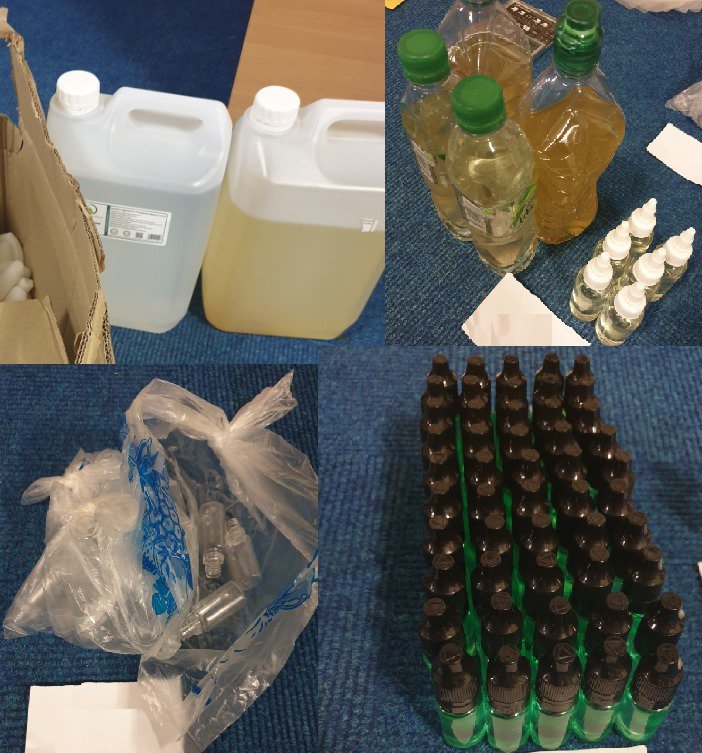 A man in South Chadderton was arrested after being found with items used to create liquid for e-cigarettes.
Police arrested the man on Friday evening (5 February) after noticing a smell of cannabis coming from his car.
Inside the vehicle, they found 'numerous ingredients' which they said can be used to make liquid used in e-cigarettes.
They also found a large quantity of cash, a knife and several mobile phones.
Officers from the Chadderton Neighbourhood Team said the man was arrested on suspicion of possession with intent to supply class B, possession of an offensive weapon and money laundering.
He has since been released under investigation, pending formal identification of the items seized.
They added in a Facebook post: "Worryingly we are seeing more and more youths using e-cigarettes with suspicious vape liquids. Please be mindful of what your children are using and where they are sourcing these liquids from. For more information please visit https://crowd.in/CwrnrC."
Image credit: GMP Chadderton