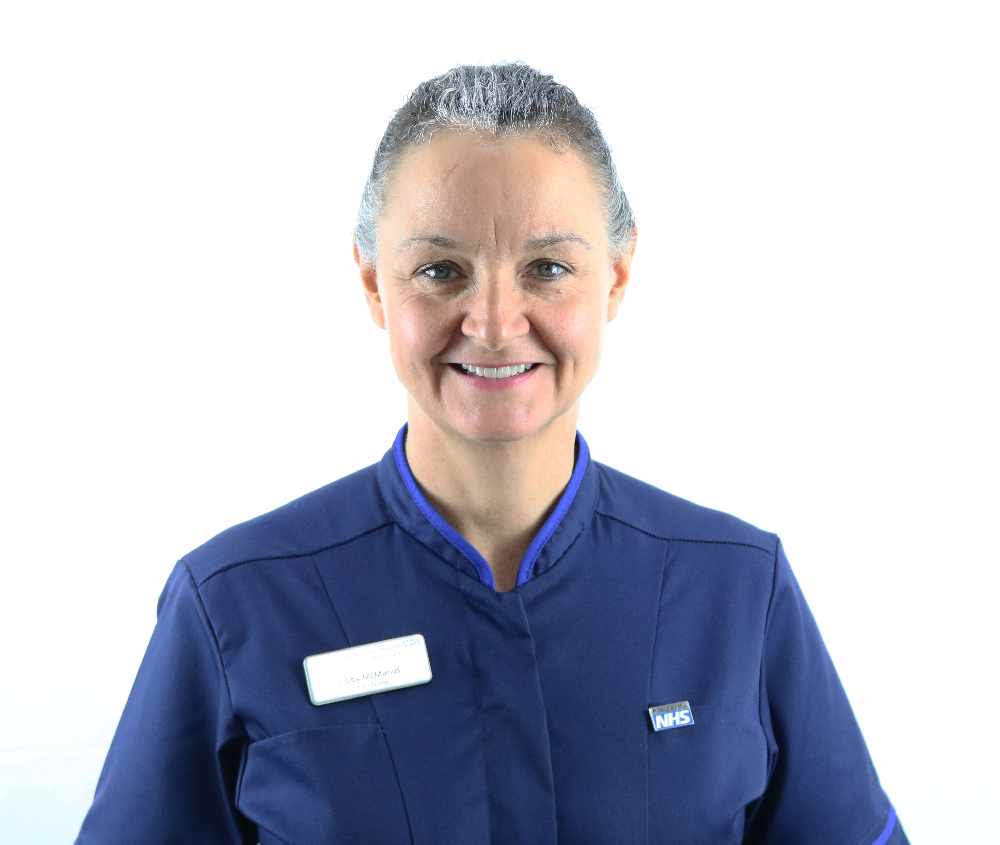 The Northern Care Alliance NHS Group has confirmed the appointment of Libby McManus from The Queen Elizabeth Hospital Kings Lynn NHS Foundation Trust as its new Chief Nurse.
The NCA employs around 17,500 staff and runs hospitals and community healthcare services across Salford Royal and Pennine Acute NHS Trusts, including in Oldham.
Libby (pictured) takes up position as Executive Nurse Director and Chief Nursing Officer from September, when she will take over from Elaine Inglesby-Burke CBE, who announced last year she will retire after 40 years as a nurse in the NHS.
Libby has worked as an executive director since 2003, previously working in senior roles across Nursing, Transformation and a period as an Acting Chief Executive with significant experience of working in a Group model.
She joined the QEH as Chief Nurse in July 2019 from Royal Free London NHS Foundation Trust where she had been Chief Transformation Officer, leading change at scale across a growing group of hospitals.
Prior to this, Libby was Chief Nurse at York Teaching Hospitals NHS Foundation Trust from 2003 to 2013, and then joined Chelsea and Westminster NHS Foundation Trust where she spent three years.
Libby said: "I am delighted to be joining the team at the Northern Care Alliance as it progresses its journey as a group of hospitals and community healthcare services, which is leading the way in many aspects of care delivery and innovation, and providing some of the best in class specialist services in the country. This is a really exciting move for me back to the north of England and closer to my family.
"The ambition of the Group is a real motivator for me - having the opportunity, together with thousands of other skilled and dedicated people, to change and improve the lives of the many communities we serve.
"It is very clear the NCA is a learning organisation that puts patient safety and the patient experience first. The experience that patients and their families receive from the NHS continues to be at the heart of everything I do and the values I hold close as a nurse and as a proud ambassador of the NHS.
"I look forward to working with the excellent nursing and clinical teams across the organisation, both in acute and community settings, and also with our healthcare partners in primary care and in the local community to ensure our services are further integrated and families get the right care and support they need.
"I remain incredibly proud of my profession and will do my very best to lead, support and develop nurses, midwives and healthcare/maternity support workers and AHPs across the NCA family."
In a joint statement, NCA Chief Executive Raj Jain and Chairman Mr Jim Potter said: "We are delighted to announce the appointment of Libby McManus as our new Chief Nursing Officer. Libby is an NHS leader with significant experience as a Chief Nurse. She has worked in the NHS since 1985 and trained and qualified here in the north of the country as a registered nurse in Leeds.
"We know Libby will build on the solid foundations we have across our group of hospitals and community services to support, nurture and lead our talented people to be the best they can be, enabling our clinical teams to deliver excellence in patient care and finding new ways to deliver sustainable improvements in how we provide our services safely and effectively that improves lives and saves more lives."