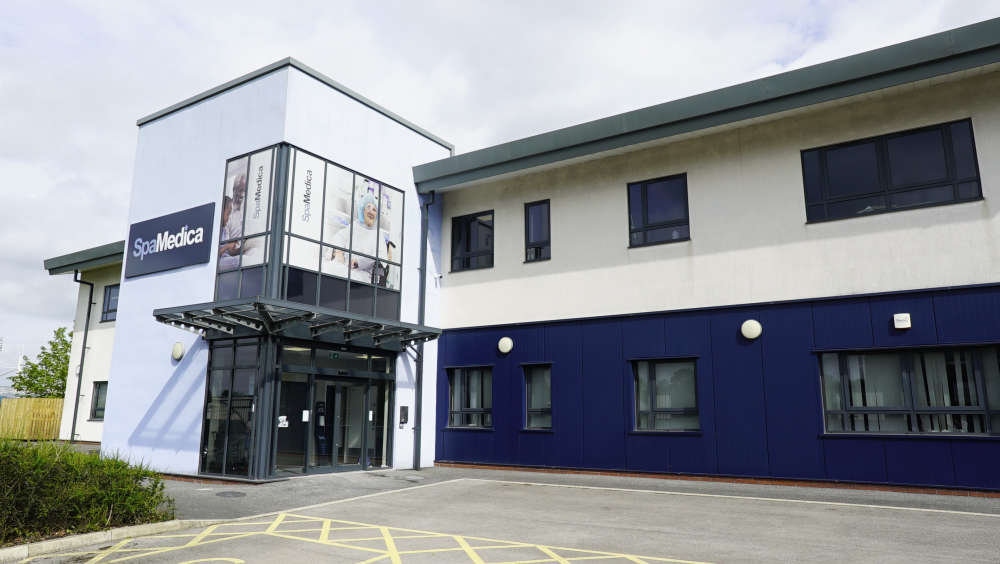 SpaMedica Oldham.
A great grandmother from Lees, who is also a cancer survivor, has praised the care at the newly-opened SpaMedica hospital in Oldham after her 'amazing' cataract surgery.
Irene Richards, 80, was among the first patients at the Oldham eye clinic, attending with her 85-year-old husband Alan, who both underwent cataract surgery on the same day.
Irene said: "It was brilliant. It took less than 15 minutes and it was painless. Plus, everyone was so friendly – they put you at ease. The nurse even held my hand during the procedure, and that was lovely. It took the fear away."
Describing herself as an 'avid reader', preferring reading to watching TV, Irene had stopped enjoying her favourite hobby, because it was becoming uncomfortable due to her sight problems. "Since I've had the surgery, I'm back reading", she says.
"Alan doesn't drive any longer, so we use public transport. But I was struggling to read the numbers of the bus, and by the time I saw it, the bus had gone past. Where we live the bus only comes once per hour, so it was a real problem. It's made such a difference, just having one eye done. I'd advise anyone who has been told they need the surgery to just have it done. It's amazing."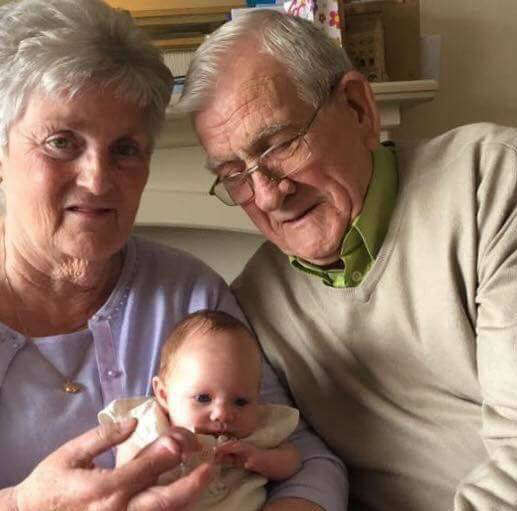 Irene and Alan Richards
Local residents, like Irene, who need NHS cataract surgery can benefit from the new Oldham hospital, based at 48 Sheepfoot Lane. With significant waits from referral to cataract surgery in the area, SpaMedica - a UK-leading provider of NHS cataract surgery with a head office in Bolton - can offer appointments within just four weeks.
SpaMedica Oldham is one of more than 38 state-of-the-art SpaMedica locations across England. It is led by hospital manager Georgia Valentine.
She said: "It's fantastic to open a new hospital in the North West, where the SpaMedica story began 14 years ago. We're looking forward to welcoming cataract patients through our doors, and it's great to hear some lovely feedback from those who have already received first-class cataract care from our Oldham team.
"We're committed to helping reduce waiting times for cataract surgery, and not only can we offer appointments within two to four weeks, we also have a free transport service available, for those who might otherwise struggle to access the help they need."
Common in adults, around 30 per cent of adults aged over 65 will have a cataract that is affecting their vision and requires treatment - cataract surgery is the most common operation today in the UK, with around 450,000 surgeries performed each year.
Georgia added: "Cataracts can rob people of their quality of life and independence, but for most people it is a treatable condition, and the procedure itself is quick and straightforward – taking just ten to fifteen minutes. We know any surgery can trigger anxiety, and we pride ourselves on offering personal care, which even includes a hand-holding service. That's why we're pleased to have over 7000 five-star reviews on NHS UK."
Cataracts symptoms
You may experience one or more of the following cataracts symptoms:
A decrease in vision clarity that can't be corrected with glasses
Colours appear faded or washed out, sometimes with a yellow haze
Sensitivity to light, glare, and seeing halos around lights
Frequent changes to glasses or contact lens prescriptions
It's best to see an optician if you think you have cataracts. They will perform a thorough eye check and will be able refer you for treatment if needed.
Read more from the Oldham Reporter