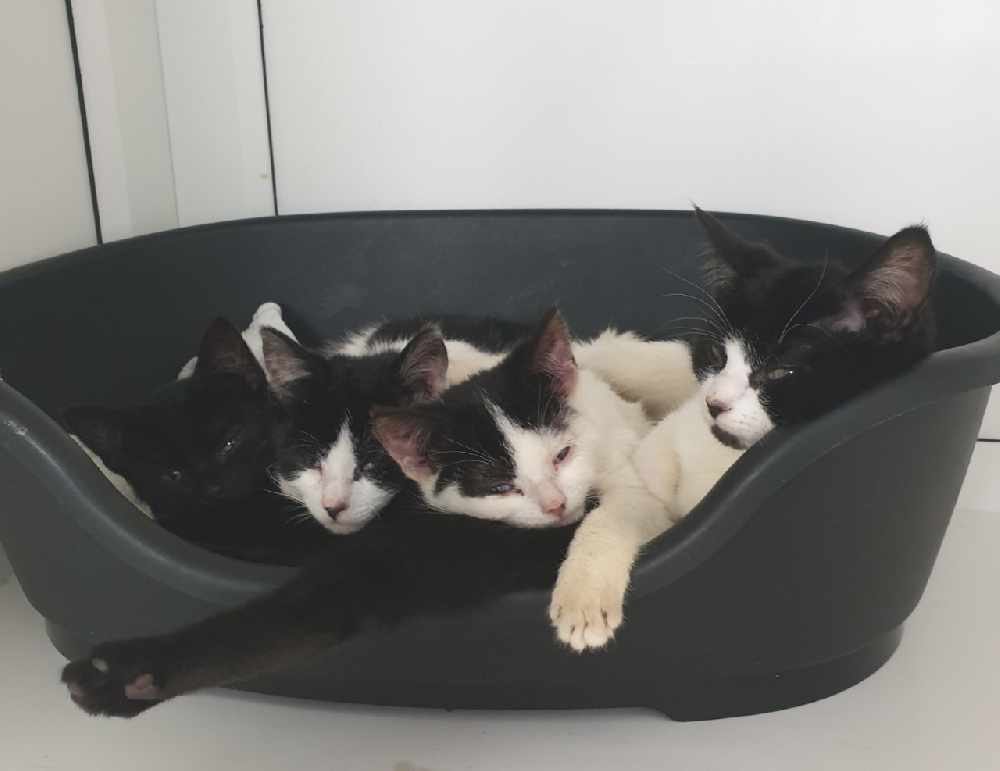 Animal carers at Pennine Pen Animal Rescue in Oldham are 'picking up the pieces of negligent owners' after rescuing four kittens which were abandoned near their shelter in a badly sealed cardboard box. 
The tiny cats were first found by neighbours in the taped-up box before bringing them into the rescue.
It was there workers then checked their CCTV to try to piece together how the box - and kittens - ended up there.
"We still don't know where they came from," said Emily Martin, an animal care assistant at Pennine Pen, which is based on Honeywell Lane.
"Our CCTV shows a woman walking past our gate with the box - most likely checking the coast is clear - then she walks back, puts the box down and quickly walks off.
"Scarily the box was not secure so you could see some of the kittens getting out of the box and wandering on the pavement and attempting to go into the busy road.
"Luckily the traffic did scare them off and they all went back to the box until a passing member of the public saw them and then alerted one of our neighbours."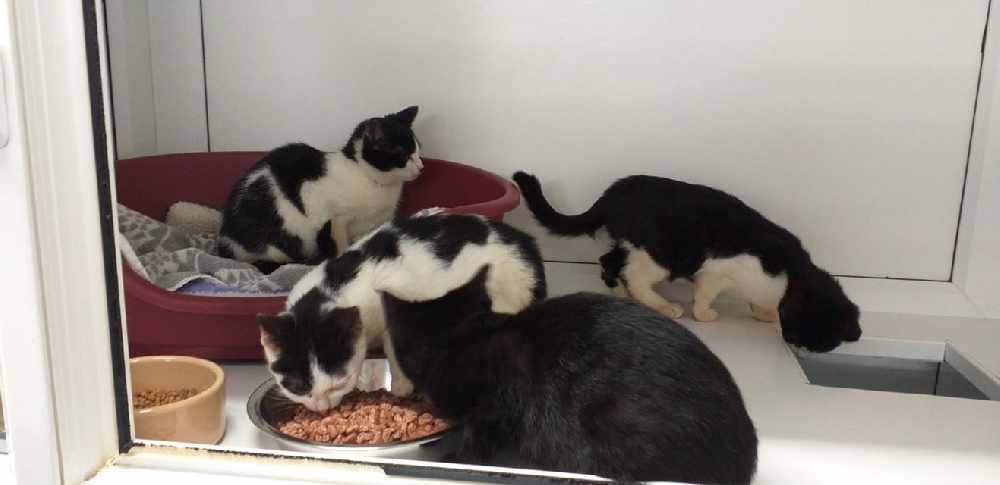 The kittens not only escaped the dangers of traffic but also narrowly avoided freezing to death, given the terrible weather that has swept the region recently.
Despite their rocky start, Emily was happy to report that they are now at least warm, fed and cosy.
But they are understandably not in the best of health, having shown signs of cat flu for which they will receive treatment over the coming weeks.
"Sadly as far as we are aware there was no mother cat with them, so it is very likely she will get pregnant again and have another litter of unwanted kittens," Emily added.
"We had the same situation a matter of weeks ago with two kittens and their mother being left in a box outside," she said.
"It really is a big problem and rescue centres everywhere are struggling to pick up the pieces of negligent owners."
The kittens will not be available to adopt for a few weeks while the rescue centres ensures they each have a clean bill of health.
But until then, they will no doubt be thoroughly cared for after their rocky start in life.