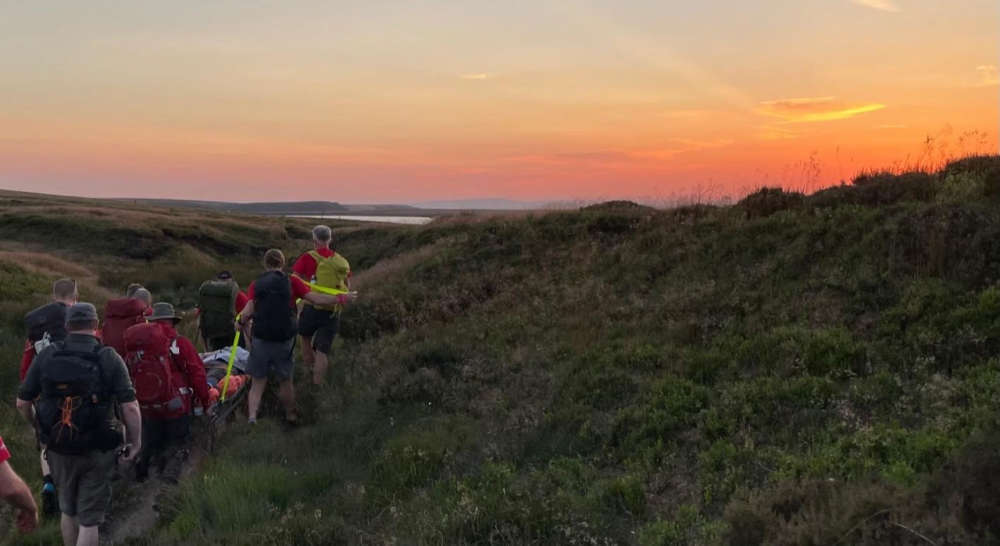 Members of Oldham MRT helping one runner who had suffered heat exhaustion.
Oldham's stalwart mountain rescue team were involved in three separate incidents on Saturday (17 July).
Fourteen of their squad spent four hours searching for a missing person in Royton at the request of Greater Manchester Police.
The team scoured an area of dense vegetation and steeply sloping stream banks - an unenviable task in rising temperatures.
They did not find the missing person, although some items were found which may help GMP with their continuing search.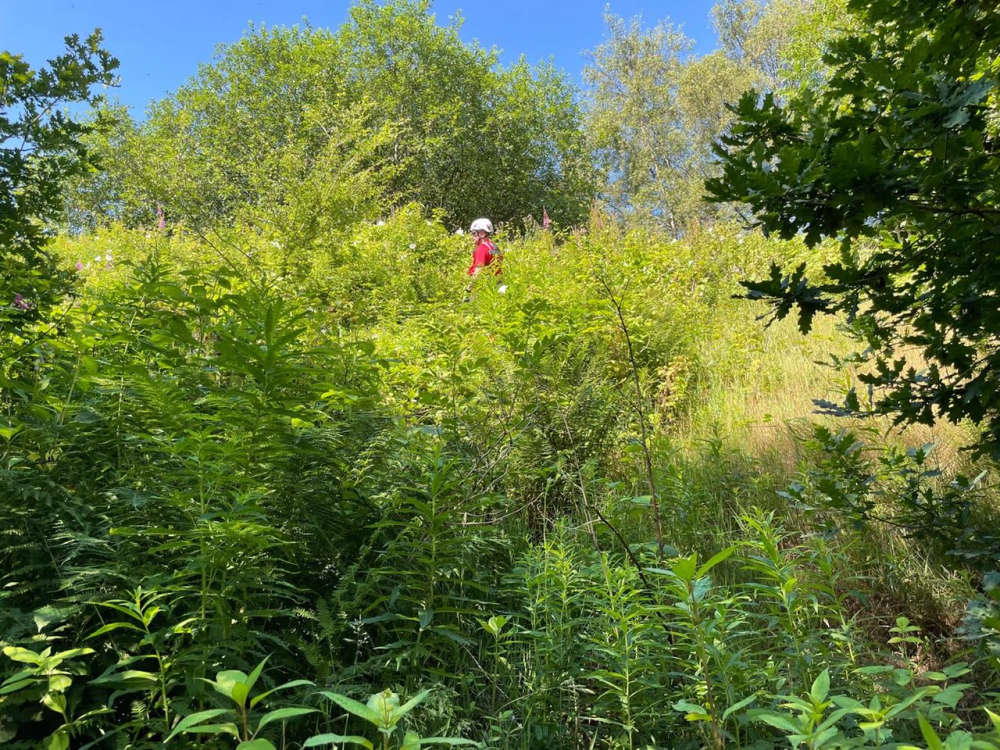 Members of Oldham MRT searching for the missing person
Immediately after the search, the team headed to cover the second half of the Alderman's Ascent, a local fell race, which they had agreed to assist with.
Once there, they attended to multiple runners in various stages of heat exhaustion, plus three who had taken falls during the race. The incident involved eight OMRT personnel for around 90 minutes.
It was the fifth birthday of the race, which was included in the Fell Runners Association 2021 English Championship Races and a fundraiser for Saddleworth Rangers Youth teams.
Late on Saturday evening, the team were activated by the Peak District Mountain Rescue Organisation Duty Controller to a joint incident with Glossop Mountain Rescue Team at Laddow Rocks, on the Pennine Way.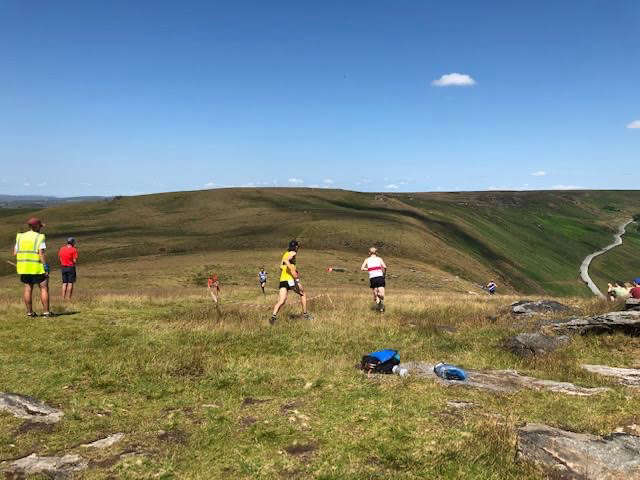 Oldham MRT helping out during the fell race
There were reports of a member of a Duke of Edinburgh group who was unable to continue due to pre-existing medical conditions.
OMRT leader Rob Tortoishell said: "With GMRT coming in from Crowden, above Glossop, we walked in from Chew Reservoir to rendezvous with the casualty party.
"After being assessed by a casualty carer, the casualty was packaged onto the stretcher and wheel for the carry back to Chew Reservoir.
"The casualty was then transferred into the vehicle for the journey back down to Dovestones, where he was reunited with his parents.
"This was a great example of inter-team cooperation, with everyone coming together to undertake what was at times a tricky stretcher carry."
Thirteen OMRT and 11 GMRT personnel were involved for approximately four hours.
Rob added: "We send our best wishes to all the casualties."
Read more from the Oldham Reporter