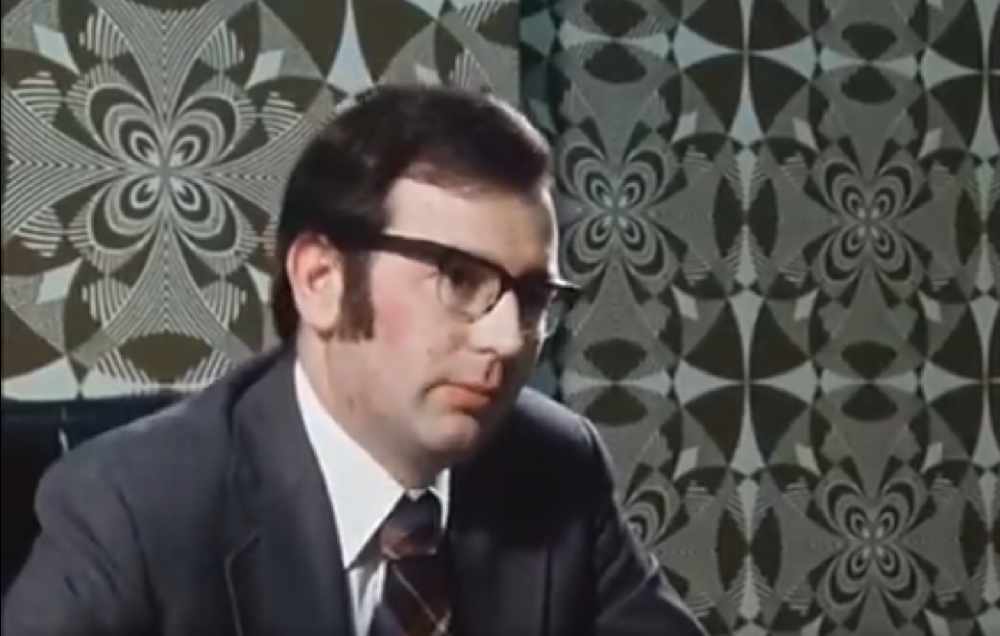 Oldham's town's estates officer in 1976, Andrew Harris.
​​​​​​​A video marking Oldham as a holiday destination for tourists is making the rounds online.
The news piece, from 1976, was re-released from the BBC Archive Twitter account in 2018, but is getting plenty more views thanks to an article from The Manc.
The 'Come to Oldham' plan was devised by the town's estates officer, Andrew Harris, referred to in the video as a 'comer-in,' who wanted to make Oldham into a desirable holiday destination bringing new jobs to the area.
He wanted to see Oldham transform into a tourist town where people could spend a few days getting away from it all getting rid of its 'cloth cap, coal and rather miserable image.' He described Oldham as 'a town in the country' and spent £14,000 promoting it as such both at home and abroad. He maintained the town had a lot to offer the 'happy holiday maker.'
This included Oldham keyrings, car stickers, beer mats and glossy brochures printed in three different languages.
Not everyone agreed, however, with the reporter asking people in the community whether they thought Oldham could be a holiday town and getting a lot of laughter in return. One woman said people 'can't get out of here quick enough' while another described the dash for the bus once people finished work.
Watch the video below: