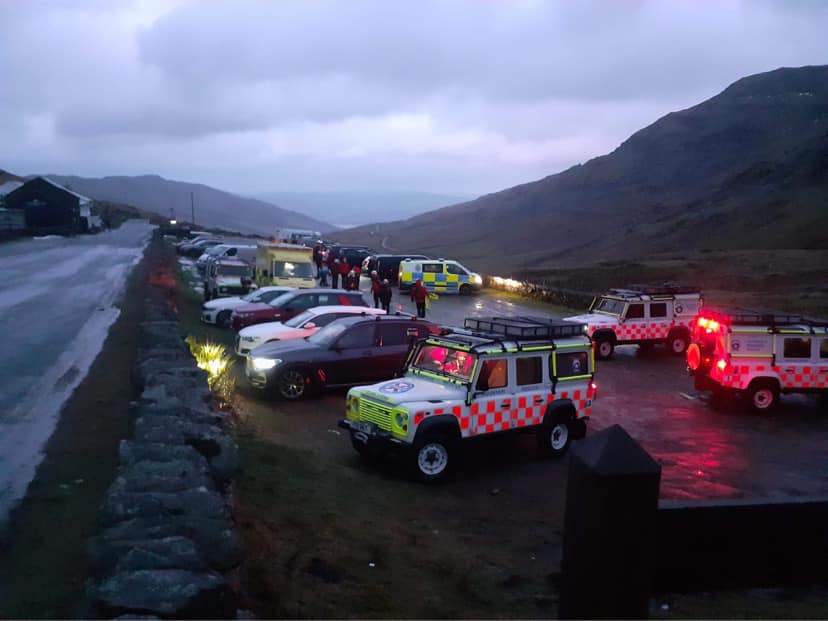 Saddleworth residents are being warned that "taking risks" in going out is "not only putting your own lives in danger", after a mountain rescuer in the Lake District suffered "life-changing injuries" while trying to help a camper breaching Covid rules.
The 60-year-old volunteer is in a stable condition in hospital after suffering injuries including facial and spinal fractures last weekend when falling down "steep ground".
Patterdale Mountain Rescue Team said he faced a "long road to recovery" but was in "good spirits", while two men - who had travelled from Leicester and Liverpool - have been fined £200 each.
Local Liberal Democrat councillors say the incident last Saturday (6 February) is "a clear reminder to people to stay safe in Saddleworth".
Cllr Garth Harkness said: "Sadly I can remember all too many accidents that have happened across the years. Oldham Mountain Rescue Team are a wonderful voluntary service – we must make sure that those volunteers are not forced into dangerous situations unnecessarily."
The incident at Red Screes, above Kirkstone Pass between Patterdale and Ambleside, happened when a member of the public with a pre-existing condition became ill with chest pains. It was described by the team leader as "a truly avoidable accident".
Councillor Sam Al-Hamdani added: "There have been so many warnings to people not to travel. While in this case it was someone with a pre-existing conditions, Covid can hit anyone. We need to be careful going out on the moors at the best of times, but please, think about your safety and think about the safety of others, now more than ever."
People can find out more information about making a donation to support mountain rescue operations here: https://www.mountainrescue.org.uk/support-us/
Main image:
Crews responding to the incident in the Lake District. Photo: Patterdale Mountain Rescue Team.