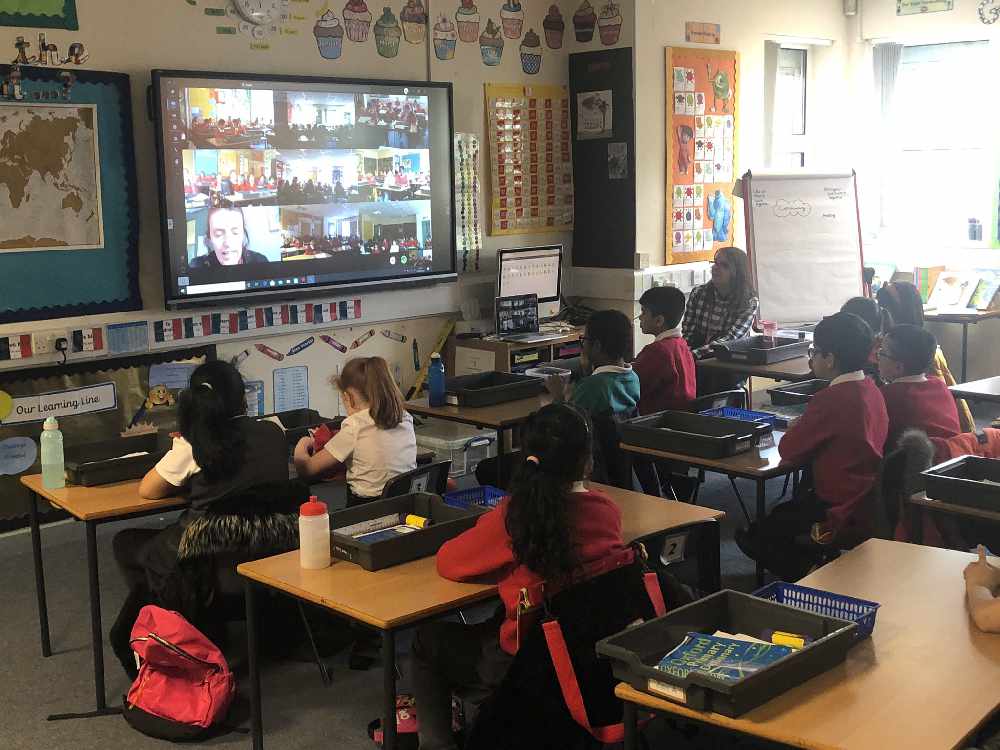 Alexandra Park Junior School in Oldham is steadily adjusting to a 'new normal' after returning for the new academic year. 
Children at the Brook Lane school are in their own bubbles, washing their hands many times a day, using hand sanitisers to stay clean, remaining socially distanced from adults and separated from other year groups.
Assemblies have been able to return through the magic of technology, with Microsoft Teams enabling whole-school celebrations.
The new normal is set to be in place for a while, with staggered drop-offs and break times, while parents have also been asked to wear face coverings when picking up their children.
PSHE / Assembly co-ordinator Samantha Nicholson-Hickling said: "I am so pleased we have the technology to meet as a whole school while we can't meet.
"Our whole school collective worship is at the heart of our school community, allowing us a chance to celebrate our successes and share important news. Through the wonder of technology we have that link, especially with other classes that we can't see in person."