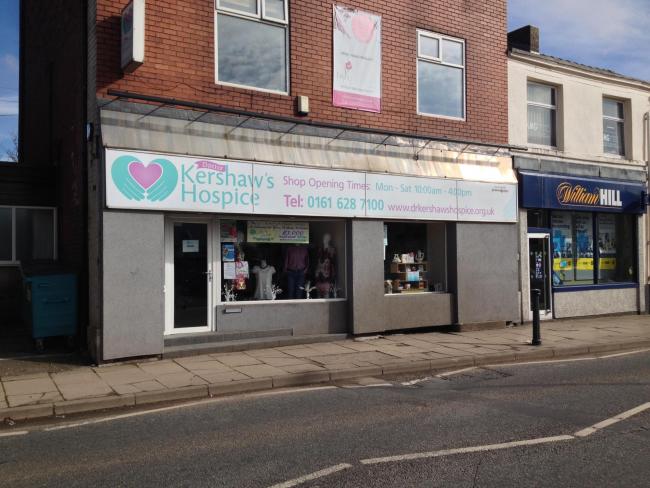 Dr Kershaw's Hospice has confirmed that it will be reopening its shop on High Street in Lees on Tuesday (14 July). 
The Royton-based hospice had to close all of its shops in the borough back in March due to the coronavirus.
It reopened its shops in Shaw and Royton last month, which has been a success.
There will be enhanced health and safety measures and strict social distancing guidelines in place.
The hospice says all employees have been trained appropriately and will be provided with full Personal Protective Equipment (PPE).
The Lees shop, like the other stores, will have a one-way system throughout - with supporters asked to adhere to social distancing guidelines as set out by the government and, where possible, to pay contactless.
There will be a reduced number of people allowed in the store, with all customers asked to sanitise their hands upon entry.
Floor markers have been introduced to help members of the public keep their distance and the shops have also temporarily closed fitting rooms.
There will also be cleaning throughout the day, including regularly disinfecting high touch points such as door handles and hand rails.
For customer's peace of mind, any donations which have been received will be cleaned and 'quarantined' for the suggested 72 hours before being made available in store for purchase, in order to prevent any contamination.
More information on when the rest of Dr Kershaw's shops will be opening will be made available on the hospice's website www.drkershawshospice.org.uk and on the hospice's social media platforms.
Rebecca Bentham, Head of Income Development, said: "Following the successful re-opening of two of our Hospice shops to date, we are delighted to be opening the doors of our Lees shop once again. We look forward to welcoming back our customers and providing a safe environment for your retail needs."