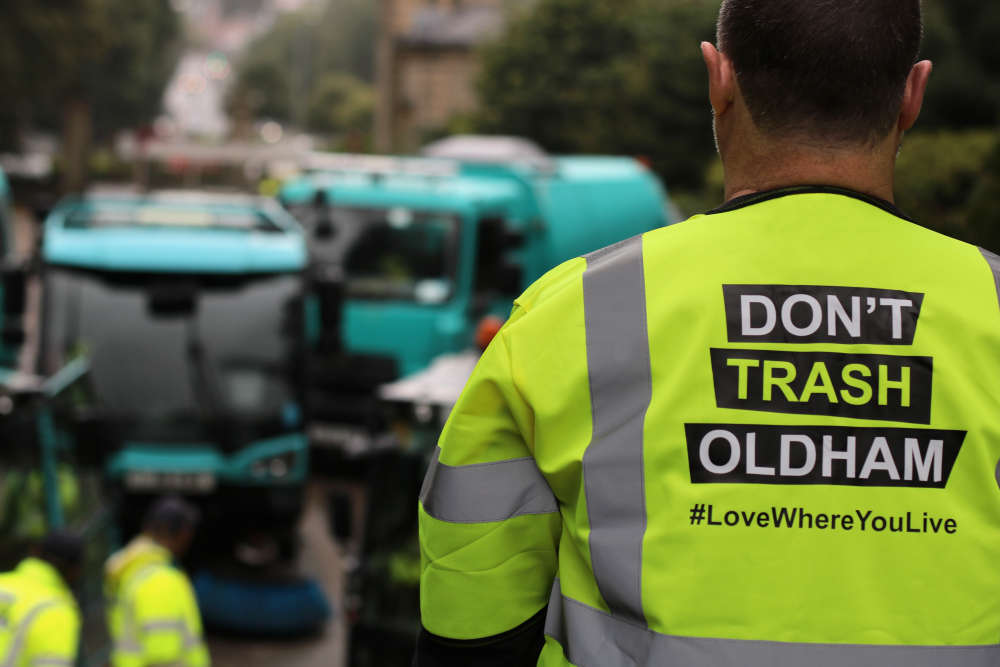 Oldham Council's Don't Trash Oldham team is heading into Hollinwood - the final area staff will visit as part of the ward-by-ward clean-up of the borough launched last year.
But the local authority says there will be more environmental improvements over the coming months.
The Hollinwood clean-up will start in August, and staff will be removing all the fly-tipping, litter and overgrown shrubbery they find from roads and alleyways.
The council has warned that if anything is found that can be linked to an individual then enforcement action will be taken.
In total, from the other 19 wards, more than 290 tonnes of waste has been collected – around the same weight as a 747 jumbo jet.
Staff have also cleaned more than 3,900 streets and alleyways.
Since September last year, 348 people have been fined for environmental crimes.
The council has also started rolling out a street bin replacement programme, which includes 20 solar powered units in Oldham town centre.
Over the coming months, 948 new street bins – capable of holding more than double the amount of waste than the old ones did – will be installed across the borough, an investment of more than £531,000.
The council has also invested another £1 million in Don't Trash Oldham this financial year.
The local authority says it will be continuing work to improve the borough and more will be revealed soon.
Councillor Amanda Chadderton, Leader of Oldham Council, said: "Our Don't Trash Oldham campaign has been a real success and it's made a real difference to our communities; residents have told us so.
"I'd like to thank our staff for doing a brilliant job – in all weathers – and all the residents, schools, organisations and stakeholders that have supported us over the months and done their bit.
"We've created more front-line roles as part of the campaign – meaning we've been able to clean up more waste and also take action against those who think it's ok to dump rubbish and leave others to clear it up.
"We know there is still work to be done, that's why we are investing more money in the campaign this year. We'll be improving neighbourhoods but can't do it all on our own. Residents need to work with us as we don't have the resources to keep coming back and cleaning up after people."
To find out more about Don't Trash Oldham and how you can get involved, visit https://www.oldham.gov.uk/donttrasholdham
Read more from the Oldham Reporter