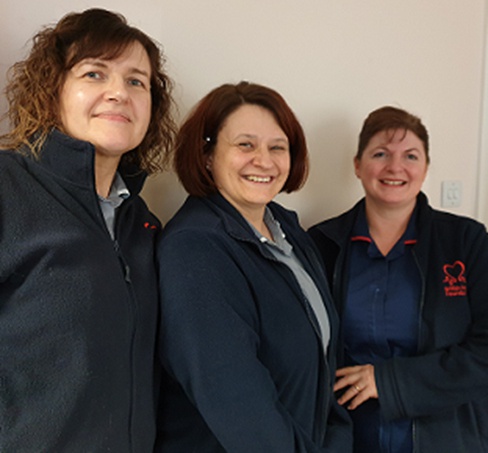 The Northern Care Alliance NHS Group (NCA) is inviting local residents and NCA group members to a free talk about heart failure on 26 March at The Royal Oldham Hospital.
The talk is open to residents and members in Salford, Oldham, Bury, Rochdale and North Manchester, and will take place at the hospital from 2pm to 3pm in Room G17 at the Education Centre on Rochdale Road.
The NCA brings together the Salford Royal and Pennine Acute trusts, and operates hospitals and community services in Salford, Oldham, Bury, Rochdale and North Manchester.
Heart failure means that the heart is unable to pump blood around the body properly. It usually occurs because the heart has become too weak or stiff.
Heart failure does not mean the heart has stopped working - it just needs some support to help it work better. It can occur at any age, but is most common in older people. Heart failure is a long-term condition that tends to get gradually worse over time.
The free talk will be delivered by Toni Weldon, Lead Heart Failure Specialist Nurse, alongside Diane Livesey and Marie Pye, who are both Heart Failure Specialist Nurses.
Toni said: "The talk will explore how the understanding of heart failure has developed over the last 20 years, and we will focus on areas where heart failure care has been transformed. This will include changes in public health and attitudes, cutting edge modern treatments including screening, medicines, and devices.
"As a leading team in the development of heart failure services, and as members of the Greater Manchester Cardiology Strategic network for Heart Failure, we gain an advantaged viewpoint into the future development of services and the effect heart failure has on the lives of people affected by the disease. We look forward to sharing our thoughts with the audience and taking questions."
To book your place, contact Angela Greenwood, Membership and Public Engagement Manager, on 01706 517302 or e-mail membership@pat.nhs.uk.