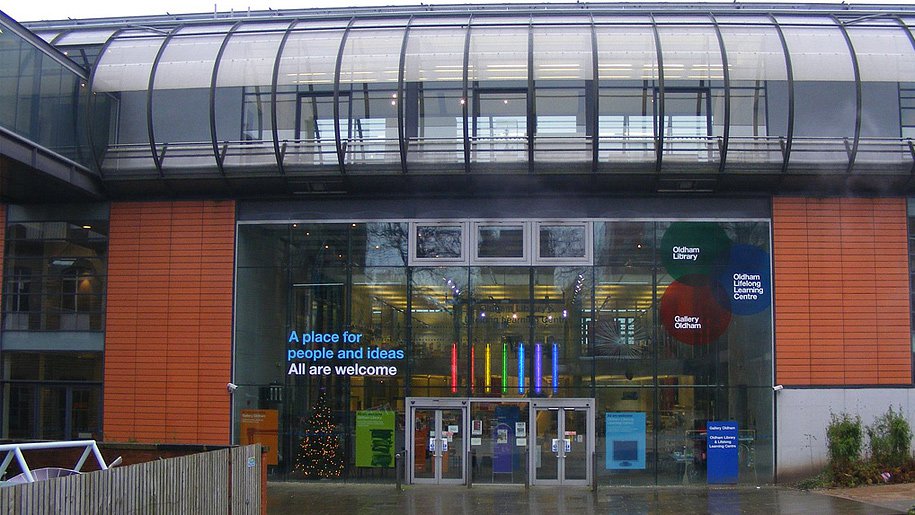 Gallery Oldham is inviting Oldham residents and visitors from beyond to celebrate its plans for Oldham's new Heritage and Arts Centre – and the National Lottery's 25th birthday.
People can pop down to the gallery on Greaves Street on Saturday (November 30) from 1pm to 4pm.
Plans for the new OMA building have reached an exciting phase and the gallery want to share them with everyone in Oldham.
Progress is expected to be seen on the site in spring 2020, with the building set to open in 2021.
You can join in the fun at the 'OMA Transformation Party' and book on to a behind the scenes tour to explore the art and natural collections of Gallery Oldham.
People can see a special display of the OMA building plans at Oldham Local Studies and Archives and watch a digital flythrough of what the restored building will look like on completion.
Alongside this, you can take a step back in time and find out more about some special historic items from the original Old Library. You can also take a glimpse at the incredible 3D scans created by University Campus Oldham – they have captured every detail, nook, cranny and feature of the old building.
People can also help to compose a new song about Oldham and OMA with Lancashire singer and songwriter Jay Stansfield, while artist Alison Cooper will be there to help people create some 'super sun' prints inspired by intricate drawings of the Old Library building.
You can also join in with The Love Letter to Oldham - a huge community writing project which captures everything people love about where they live.
Rebekah Sutcliffe, Strategic Director of Communities and Reform, said: "I encourage everyone to come along to this event and find out more about the brilliant new plans to bring the Old Library building back to life into this exciting new venue. OMA brings together the work of Gallery Oldham, Oldham Theatre Workshop, Oldham Arts Development and Oldham Local Studies and Archives into one shared space.
"There's a full day of activities for all the family and you will get chance to see the new exciting plans for the building, set to open in 2021. OMA is part of our commitment to improve Oldham's cultural offer in the town centre and beyond."
The project has been made possible thanks to funding from the National Lottery Heritage Fund alongside local philanthropist Sir Norman Stoller. This year the National Lottery is 25 years old and is marking the many schemes it has funded with a special #ThanksToYou campaign.
To book a free ticket, visit www.eventbrite.com/e/tour-of-the-natural-history-store-tickets-81763000335
Find out more on Gallery Oldham's blog, visit www.galleryoldham.org.uk/blog-welcome/