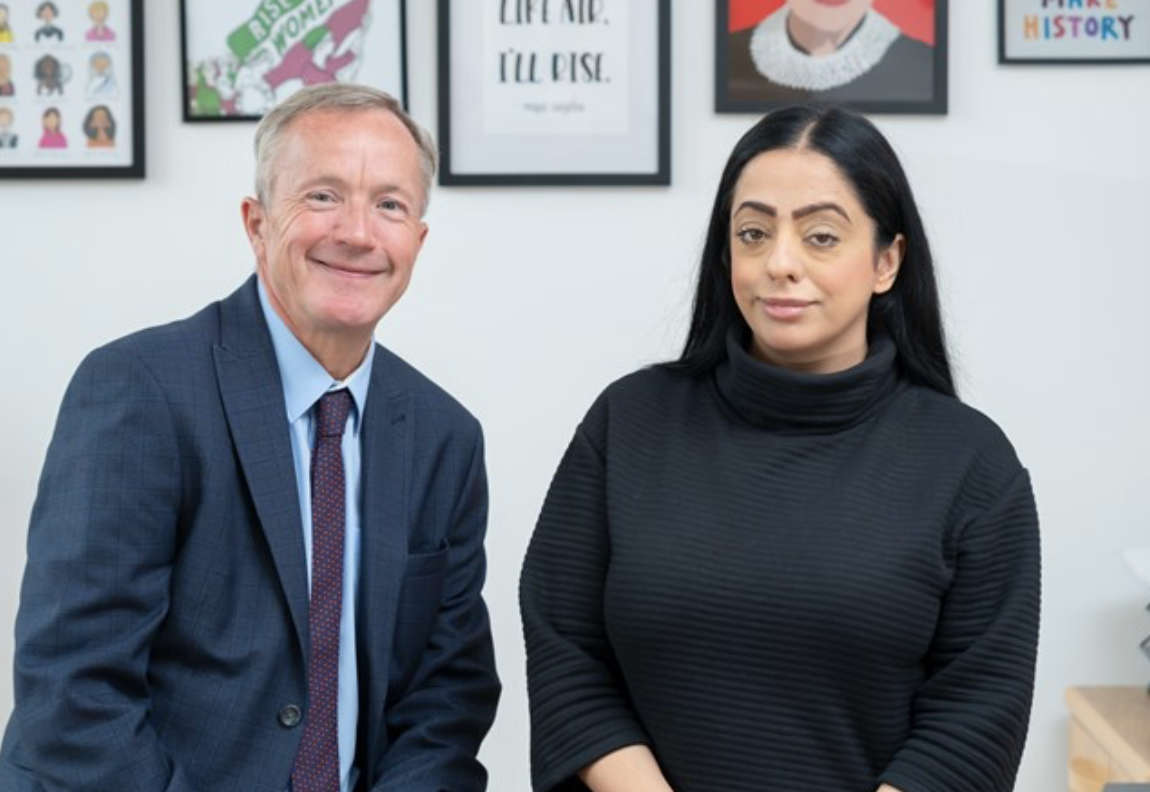 Harry Catherall and Oldham Council Leader Councillor Arooj Shah.
Oldham Council has appointed Harry Catherall as its Chief Executive for a further three years, subject to approval.
A cross-party committee has unanimously appointed Mr Catherall for the additional stint from 1 April 2022, with the decision pending approval at the next Full Council meeting, set to take place on Wednesday 2 March.
The former Chief Executive of Blackburn with Darwen and St Helen's Councils came to Oldham last August on an interim basis, following a 40-year career in local government.
Having undertaken a wide range of roles during his career, including leading high-performing children and adults social care services, the council say he has "an impressive track record of delivery" including overseeing large-scale public service improvement programmes, and significant regeneration activity to boost inward investment and create jobs.
A spokesperson said Mr Catherall, who is a trained accountant, has "balanced the 22/23 budget for the town to meet reductions in funding from central government, while also driving improvements to local services and an ambitious town centre regeneration programme".
Council Leader Arooj Shah commented: "Harry's three-year fixed term appointment offers the stability we need to deliver on our key priorities for the residents of Oldham.
"He's been appointed during a challenging time with Covid and a new budget to balance, but he's shown drive, determination and real commitment to delivering great public services for local people and has prioritised the things that people really care about.
"Harry has already started to forge stronger relationships between local people and their public services through projects like the 'Big Oldham Conversation', a new approach to consultation and engagement where residents can feedback to senior leadership at in-person meetings right at the heart of the community.
"He's also overseen the Don't Trash Oldham campaign to keep the borough clean, green, and safe for residents and his focus is now on helping our communities and businesses recover from the impact of the Covid pandemic."
Read more from the Oldham Reporter