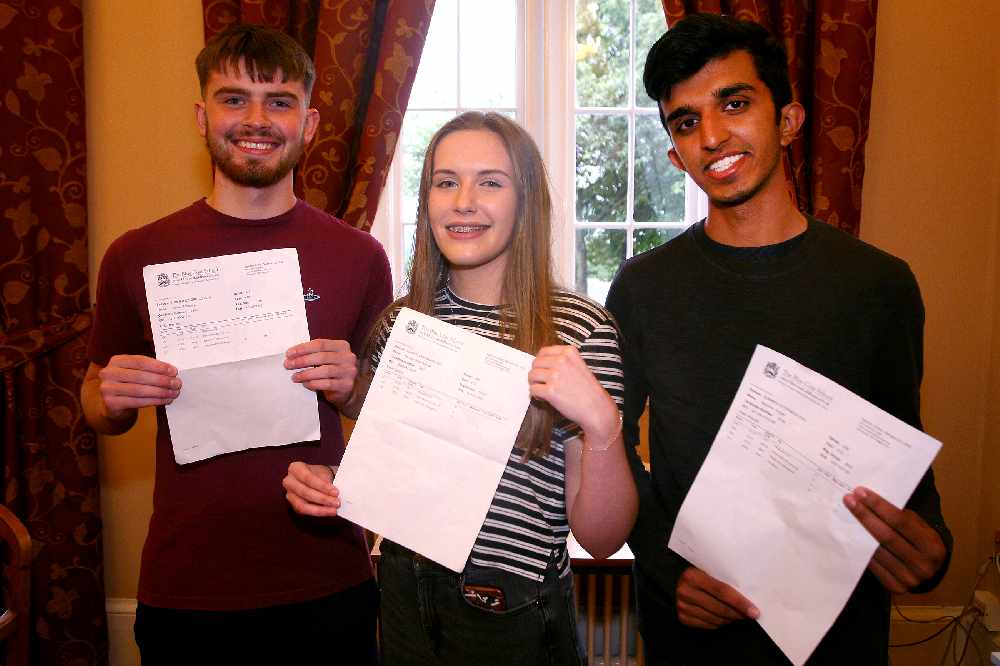 Oxbridge Students Will Maloney, Hannah Murray and Rehman Amjad celebrate their results this morning.
Head hails a 'fantastic' year with 30 per cent of students achieving the top A grades
Oldham Blue Coat School has recorded another 'fantastic' year of results with 30 per cent of all A Level exam entries being awarded at grade A*/A.
The success has been put down to the hard work of pupils, staff and their families.
Head teacher Robert Higgins said: "The fact they have achieved such great results during a period of curriculum change, makes me even prouder of their accomplishments. Many of our pupils will now take up places on the most competitive university courses and apprenticeships across the country, and we wish them much success and happiness in their futures."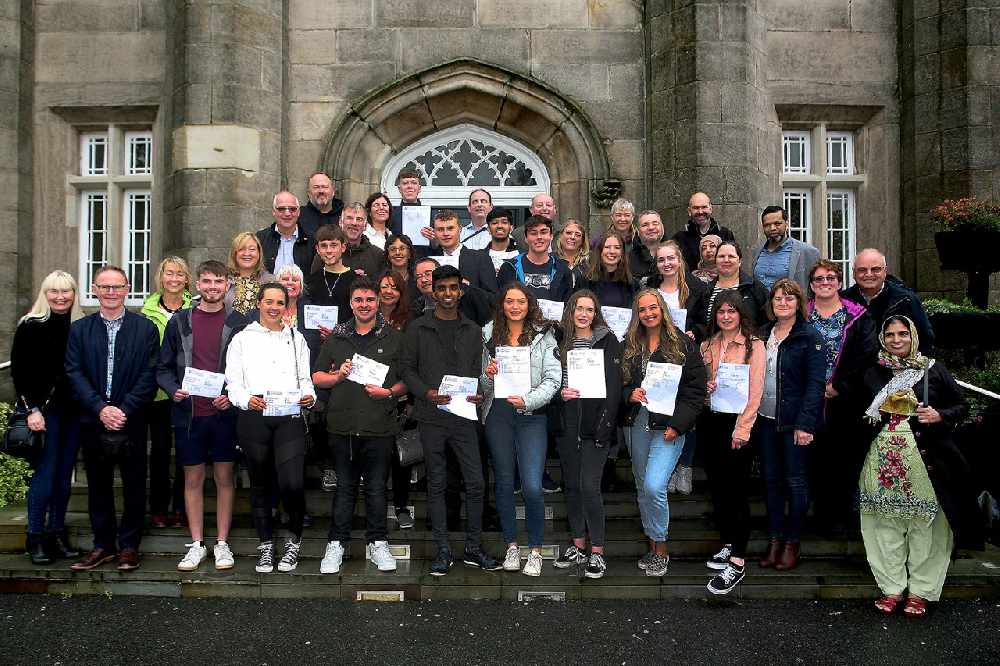 Oxbridge students Will Maloney, Rehman Amjad and Hannah Murray were all celebrating this morning after making the grade.
Will said: "I don't really know what to say, it's an overwhelming feeling of satisfaction and just absolute relief to be honest! I'm just glad that all the hard work has paid off and I'd like to thank the school and the staff for all their support".
Rehman added: "I'm delighted with my results and really excited about October. I can't wait for the next few years. I've thoroughly enjoyed my time at Blue Coat and I'm pleased that all the hard work, perseverance and preparation has paid off."
Six pupils clocked up an impressive 14 A* grades between them!
They were Rehman Amjad 4 A*, Levi Cursham 3 A*, Eleanor Allsop 2 A* and 1 A, Haidee Barr 2 A* and 1 A, Zoe Hiscuitt 2 A* and 1 A, Jess Shaw 2 A* and 1 A.
A Level success stories
Isabel Andrews – A*, A, A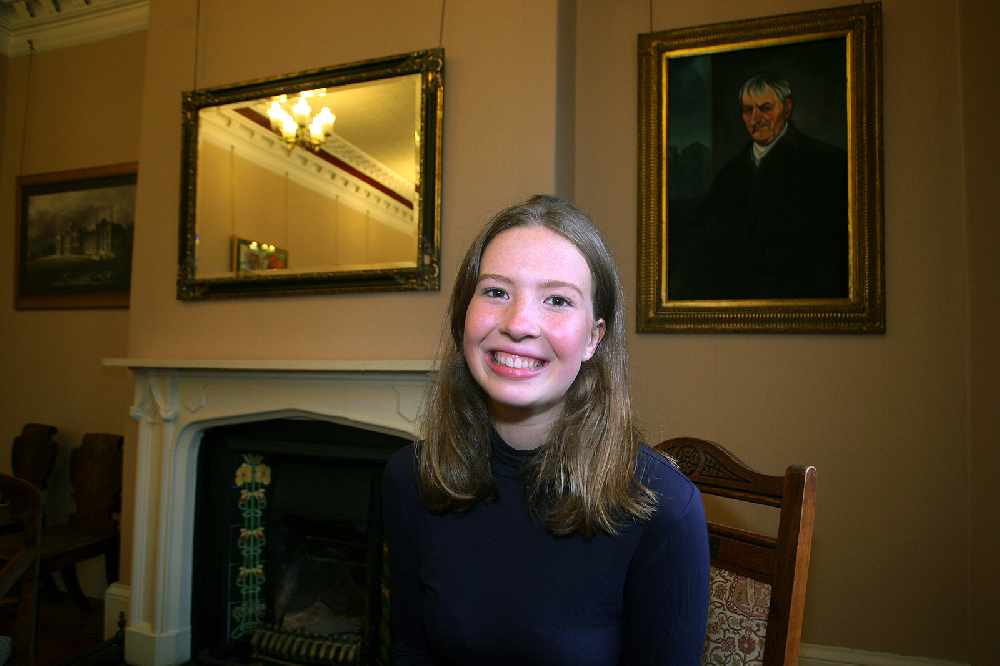 Isabel, pictured above, lives in Oldham, but not for long as she is soon to head off to Nepal to teach English to underprivileged children. Isabel has been working tirelessly to fundraise for the year long sabbatical with Gap Year specialists Project Trust. When Izzy returns she will be attending Edinburgh University to read Geography in Sep 2020.
Daniel Dalzell – A, B, Distinction
Daniel lives in Oldham and will be going off to study Paramedic Science at Sheffield Hallam University. Not only will Daniel be saving lives as a paramedic, but he will be changing lives with his music. Daniel is the drummer of local indie band Plain Navy who are making waves in the Manchester Indie scene, recently packing out Manchester Apollo. Daniel will be able to resuscitate any super fans that faint at his feet.
Connor McBride – A, A, B
Connor from Ashton also known as Commitment Connor for holding the all-time appearances record for AM Mayhem (the school's extreme keep fit club) and for swimming in the school swimming Gala for 7 consecutive years despite only being able to do doggy paddle. Connor's commitment to his education has led to a wealth of offers to study orthoptics at University. Connor is also an up and coming Rugby league referee, he can be seen practising his trade every Sunday morning across the north west.
Joe Wheeler – A, B, C
Joe from Oldham has a passion for Oldham and a passion for local people and politics. Joe set up and has run the Oldham youth Council and run a debating society within school. Joe can often be found canvassing and lobbying on political issues close to the hearts of young people in Oldham.
Eleanor Allsop – A*, A*, A
Eleanor has been offered a place to study Biomedical Science at Manchester University. In school Eleanor has been a fantastic deputy head girl and is a volunteer at her local swimming and lifesaving club.