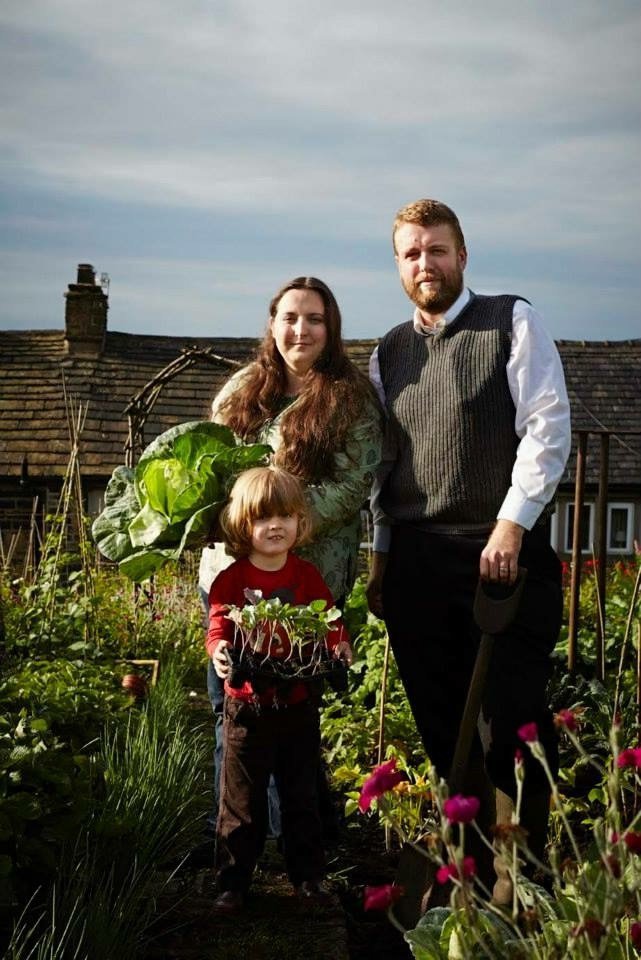 A family who have brought a real time touch of TV's Good Life to the hills of Saddleworth have been shortlisted for a top award.
Andrew Oldham, who lives with his wife Carol and son (pictured) at Scouthead, is in the running for The Garden Media awards prize. It celebrates the best of horticultural communications, recognising the talent, skill and inspiration of garden media professionals.
Individuals and organisations from across the industry put forward their best work, which is judged by their peers and experts in the field.
Andrew is listed in the best blog or vlog category that showcases excellent and engaging content.
The criteria says the writing or video is entertaining and friendly, thought-provoking and informative and gives its readers a real sense of the human behind it and their personality.
The award is for their blog www.lifeonpigrow.co.uk, which has been running for eight years, chronicling their life on a Saddleworth hillside.
Proud Andrew said: "It's wonderful to be a finalist in the awards which recognises how gardening is changing, how gardeners now turn to online resources to find help and support through social media.
"Gardening online is the future of growing and sharing advice. The entire blog and social media work is submitted from Facebook to the website. The award is open to the whole of the industry - that means anyone writing in the gardening industry in the last 12 months. It makes for a very competitive award."
Down-to-earth growing and cooking high on the hills led the family to creating an inspiring kitchen garden which provides a wealth of rich flavours for the kitchen and larder.
Their "make do and mend " attitude was born out of the couple recreated a Dig For Victory garden on their quarter-acre plot.
The Oldhams have been blogging, growing great crops and cooking great food at home since 2011.
They have also written about their garden and kitchen in leading publications.
The prize will be awarded at The Savoy, London, on Thursday, November 21.