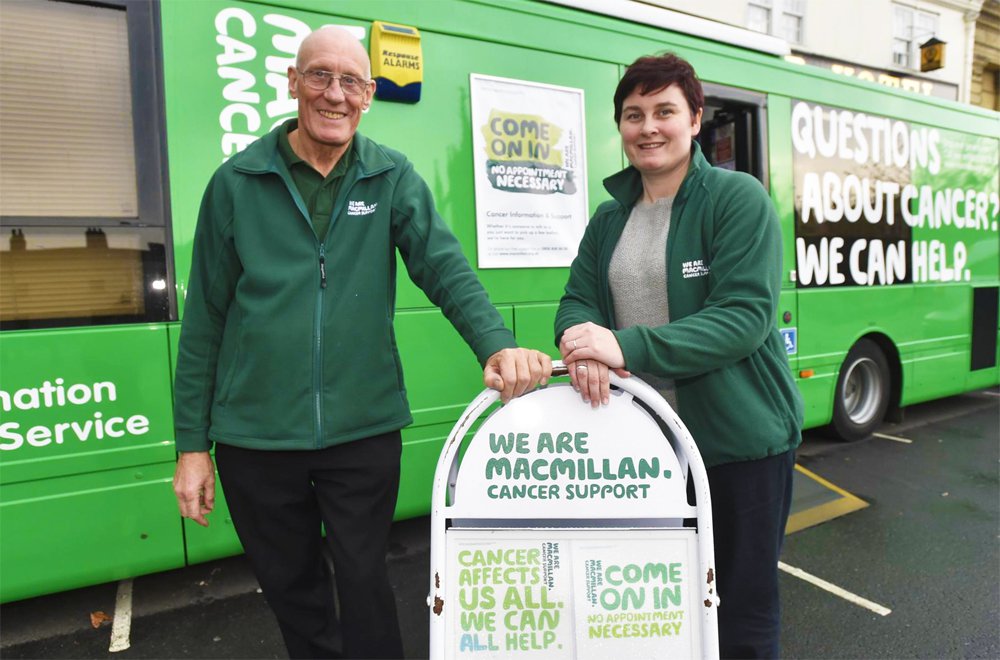 A free cancer information and support roadshow is coming to Oldham next week.
Macmillan Cancer Support's mobile service will be visiting the area, with cancer information specialists on hand to answer questions and provide information.
March is Ovarian Cancer Awareness Month and more than 7,000 women in the UK are diagnosed with ovarian cancer every year.
The team is encouraging anyone with worries relating to cancer to stop by, whether you're living with cancer, or care for someone who is.
Geri Timmis, a Macmillan Information and Support Specialist on the unit, said: "Ovarian cancer often causes symptoms that are similar to other more common and less serious conditions so it's important for women to know the signs and symptoms of the disease.
"The earlier ovarian cancer is found, the more likely it is that treatment will be successful. You are not wasting your doctor's time by getting your symptoms checked.
"Having these symptoms doesn't mean you have ovarian cancer, but it is important to get them checked out. You can stop by and chat to the team on the bus if you are worried."
It will be on Albion Street in Oldham on Tuesday, March 3, from 10am to 5pm on the day.
For further information about Macmillan's mobile information service, and planned visits, go to www.macmillan.org.uk/mobileinfo.
If you are unable to visit the unit but have questions about cancer, visit www.macmillan.org.uk or call Macmillan free on 0808 808 00 00 (7 days a week, 8am to 8pm).