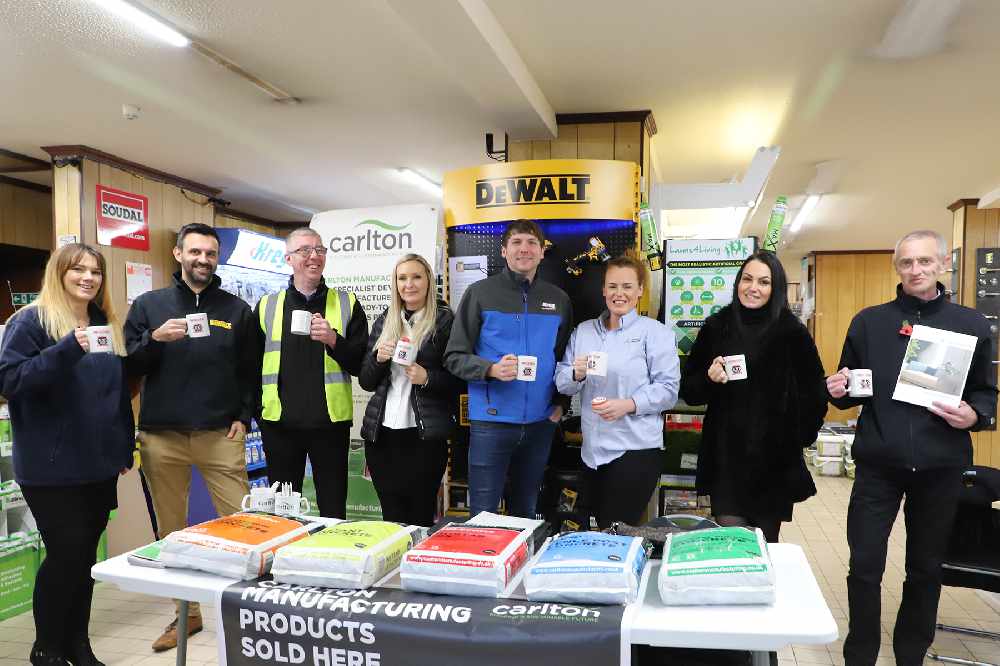 A popular family-run business in Oldham held a special trade day earlier this week to celebrate its 100th birthday.
Monday marked a century to the day since George Hill Timber and Building Supplies started trading - exactly one year after the end of the First World War.
Customers and members of the public turned up in their numbers throughout the day as a host of suppliers - including DeWalt, Illbruck, Tomaco, Carlisle Brass, Toolbank Express, Kreg, Easy-Trim and Carlton - showcased joinery products and electrical items, and gave out some freebies.
There was refreshments throughout the day and special 100 year cupcakes, as well as an open draw of many prizes which were given out to people present, ranging from essential DIY tools, paint brushes, gift vouchers and alcohol.
The historic business began when George Hill, a Saddleworth farmer, became inspired by the American timber industry during his travels in the early 1900s - so much that he established his own timber company.
With the help of his son Wilfred and brother Roland, George set up the premises in converted cottages on Water Street in Oldham initially but it quickly expanded.
Driven by four generations of the Hill family, the family business - which has been based at Scottfield Sawmills, off Ashton Road, since 1960 - has grown from strength to strength, covering the North West with branches also in Bolton, Nelson and Sale.
Earlier this year, George Hill won Business of the Year (£5m to £10m turnover) at the Oldham Business Awards.
Today, the business is run by George's great-granddaughter Jayne, her husband Andy and brother Will.
Jayne, who has been working at George Hill for over 25 years, said: "It was a busy day on Monday as we had lots of suppliers set up to showcase and talk about their latest hardware and building products. DeWalt brought its van to show off some of their new power tools, which went down really well!
"We are immensely proud of the fact we are now 100 years old and we are a fourth generation family business."
"We are well established in the area and our head office has always been in and around Oldham town centre"
"We have many loyal members of staff that have been with us over 10 years, with our works manager having reached 40 years this September."
"We're really looking forward to the future and excited to see how the business can further develop."