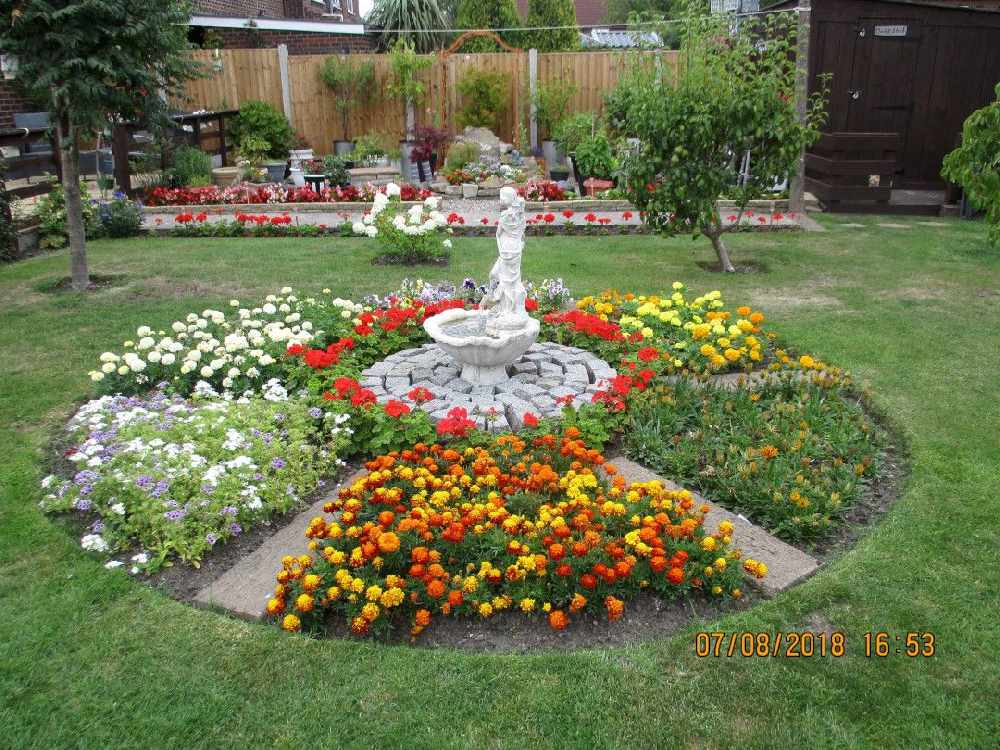 Green-fingered folk have been showing off their blossoming blooms in First Choice Homes Oldham's annual gardening competition.
The popular event, called Growing Together, aims to celebrate the efforts of gardening enthusiasts who work hard to keep communities looking bright and beautiful.
There have been entries across a range of categories, including Most Improved Garden, Best Community Garden, Young Gardener and Best Hanging Baskets, Containers or Window Boxes.
There's also been a new category introduced this year – Best Edible Garden – after First Choice Homes Oldham teamed up with national charity, Garden Organic, who have been sharing tips on how to grow fruit and vegetables even in a small plot or container.
Vinny Roche, Chief Executive at First Choice Homes Oldham, said: "Once again we've been inundated with entries from our green-fingered residents eager to showcase their manicured lawns and floral displays.
"Every year we are so impressed by the standard of entries and our judges always have a tough job picking the winners, and 2019 is no exception.
"It's wonderful to see just how much pride people do take in their gardens and outdoor spaces and how determined they are to make their communities more attractive places to live.
"We'd like to say a big well done and thank you to everyone who entered this year's Growing Together competition. We are so proud of each and every one of our tenants who put so much time and effort into making sure our neighbourhoods looks bright and beautiful for the benefit of the whole community."
Entries have now closed, and local judges Diane Drinkwater and Andy Mullington, both avid allotment gardeners, are evaluating the entries.
They will be looking at plant health, colour schemes, variety of plants used, absence of weeds etc. They will also be seeking that 'Wow factor' – the overall impact of the garden/container or baskets.
The winners are set to be announced at a prize-giving ceremony in November at Smokies Hotel. The event will be a joint prize-giving with Oldham Council and Regenda, who will also be honouring award winning gardens and allotments.
All the winners will receive a cash prize, certificate and trophy and can pick up some tips from Chris Bavin, a TV presenter and fresh produce importer who will be a special guest at the prize-giving event.