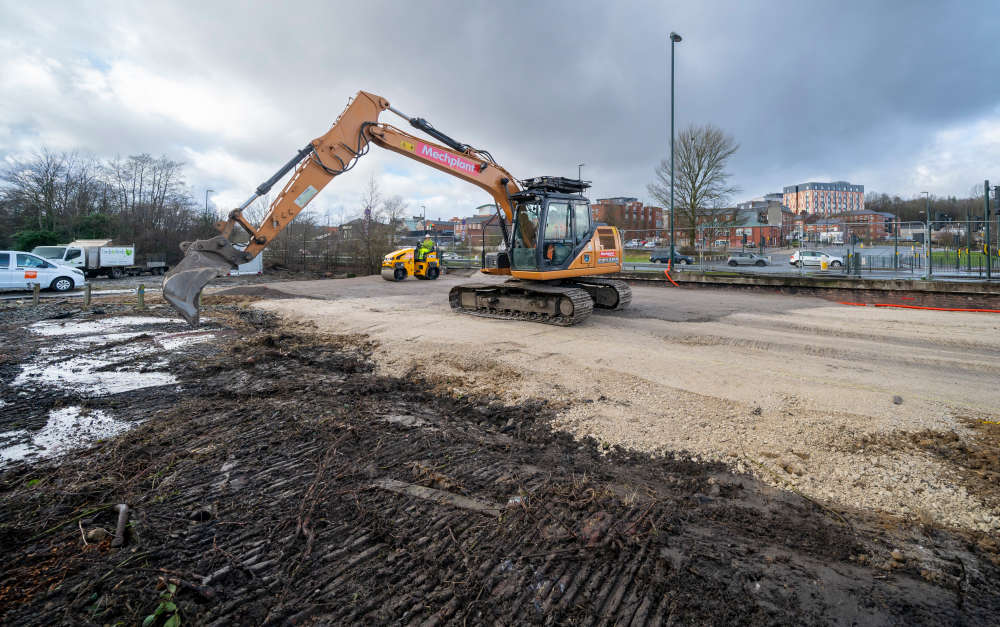 Brownfield land around the former Oldham Mumps train station and railway line will soon be transformed into much-needed new homes. 
Oldham Council is regenerating the redundant 3.5-hectare site, with works well under way to create access and clear the land ready for future development.
Councillor Hannah Roberts, Cabinet Member for Housing, recently visited the site to see works progressing.
She said: "This is a brilliant opportunity to build new homes and breathe new life into this derelict land.
"Our approach has always been brownfield first and we want to see affordable, modern and environmentally friendly homes built on this site.
"On the edge of the town centre, residents will have brilliant transport links and will benefit from fantastic new opportunities and venues being created through the regeneration of Oldham town centre – including the redeveloped Spindles, a new theatre and the new Jubilee Park."
Oldham Council, which owns the land with Transport for Greater Manchester, says it's now preparing the site ahead of tendering for a delivery partner in the spring.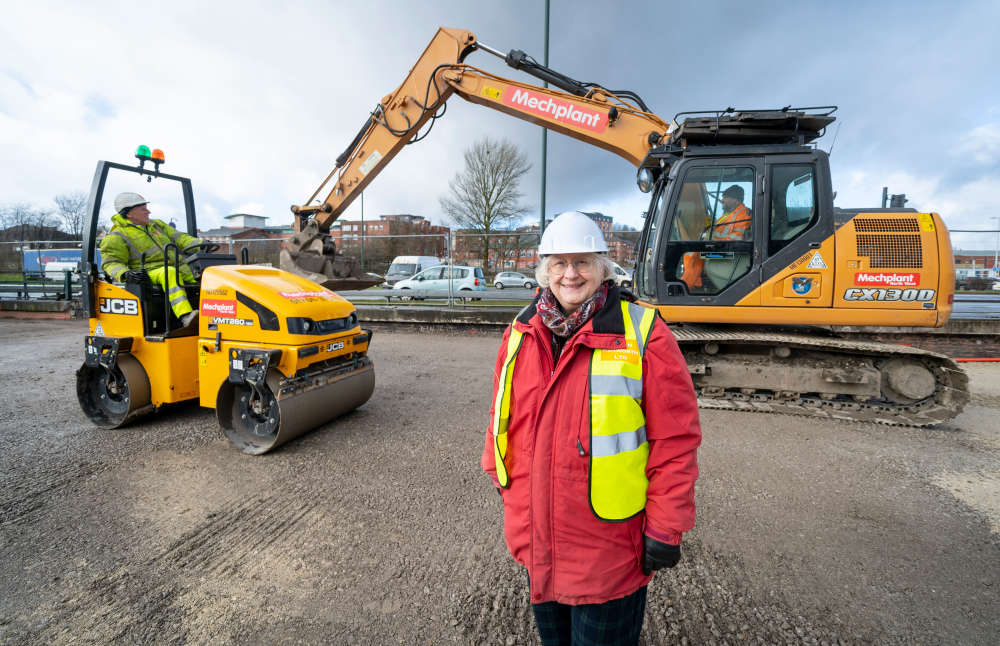 Councillor Hannah Roberts
The site could be suitable for a mix of up to 150 new houses and low rise apartments, including affordable homes which will be let to those in housing need on the Housing Register.
The Oldham Mumps development follows news that plans to build a new Lidl and hotel at the adjacent Prince's Gate will also go ahead, with a planning application expected later this year.
The preparatory works are being funded by the Brownfield Housing Fund after the council successfully bid for up to £4.5m to start work on the long-term vacant site which connects to the Southlink Business Park.
The Brownfield Housing Fund is a Government scheme which aims to unlock brownfield land for development.
It is also helping to kickstart development at London Road/Abbotsford Road, Derker, following a successful £2m bid.
The local authority plans to build around 150 new homes on council-owned land that was cleared 10 years ago as part of the Housing Market Renewal programme.
Read more from the Oldham Reporter