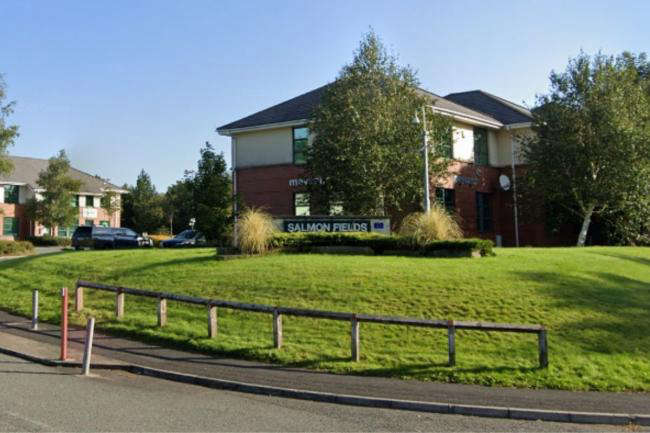 Salmon Fields, where 4Property UK Ltd was once based. Image: Google Maps.
A letting agent, once based in Oldham, has been hit with penalties worth thousands of pounds for operating illegally.
Back in 2014 it became a legal requirement for all letting and property management agents in England, to join one of two consumer redress schemes authorised by the government.
Oldham Council's Trading Standards department launched an investigation after receiving complaints regarding 4Property UK Ltd, formerly based at Salmon Fields in Royton.
Landlords said the company was not a member of one of the redress schemes and as such they could not use a recognised arbitration scheme if they needed to resolve any complaints.
David Walters, 4Property UK Ltd's director, had been expelled from one of the schemes - the Property Redress Scheme.
Both government recognised schemes have a mutual agreement that an expelled member cannot re-join either until outstanding matters are resolved, therefore it was impossible for Walters to trade legally during this time.
The council served Notices of Intent in July 2020 and April 2021 that a penalty notice would be issued.
Walters was given a chance to submit representations as to why he believes the company doesn't need to be a member of a redress scheme.
He did not respond and therefore final notices were served in September 2020 and June 2021 giving him the option of either paying the penalties or appealing to the First Tier Tribunal, a civil court.
After failing to respond, Walters was issued with three penalty notices of £1,000 each, which must be paid to the council. The company is now based at 4PropertyUK Ltd, Lordship Lane, London.
Councillor Amanda Chadderton, Deputy Leader of Oldham Council and Cabinet Member for Neighbourhoods, said: "The vast majority of local lettings agents operate within the law and are signed up to a redress scheme.
"This allows tenants and landlords to get and independent and fair adjudication if they have a complaint.
"This case shows the council will act when letting and property management agents fail to register with an approved redress scheme.
"We will always try to work with agents and help them, but legal action will be taken where they fail to adhere to legal requirements."
Any landlords and residents who are dissatisfied with the property management services they receive can ask for details of their letting agent's complaints procedures and their redress scheme membership.
If residents find that a letting agent or property manager is not a member of a redress scheme, then they are advised to report it to the Citizens Advice consumer helpline on 0808 223 1133.
Read more from the Oldham Reporter