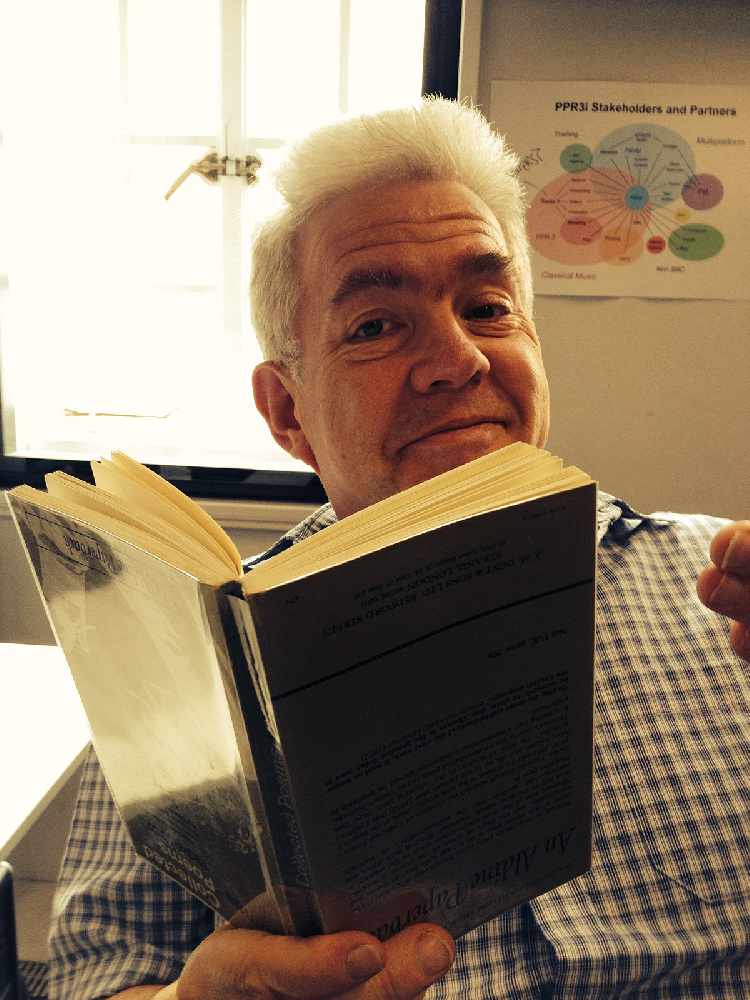 Gallery Oldham is inviting people to enjoy 'Christmas Pandemonium' next Thursday, December 5, from 7pm.
Visitors can get into the Christmas spirit and join poet Ian McMillian (pictured) and photographer, Ian Beesley, for a special performance.
You can bring the family along and enjoy the festive performance of fun and laughter with an original improvised Magic Lantern Slide Show.
The event is a 'pay as you feel event' and all the proceeds raised will be donated to the Springboard Oldham Dementia Carers group.
Rebekah Sutcliffe, Director for Communities and Reform, said: "Christmas is a time for family, food, fun and celebration.
"This event is for a great cause and one for all the family. The performance is just a small part of Oldham's excellent Christmas events programme."
Booking is essential and visit https://www.eventbrite.com/e/christmas-pandemonium-tickets-73793039969 to do so.