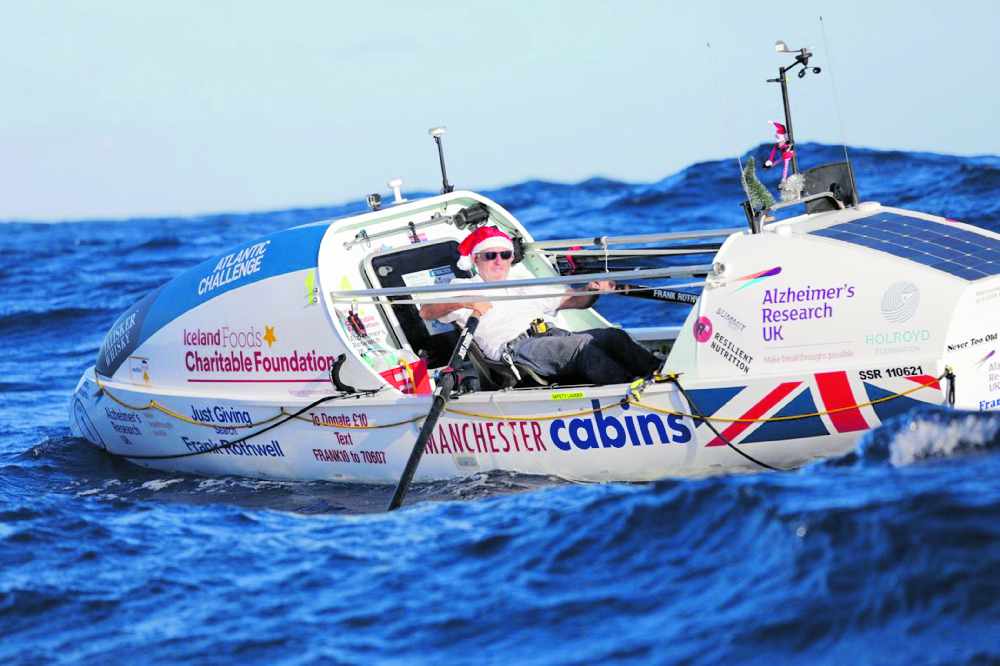 Brave grandad Frank Rothwell is currently rowing across the Atlantic Ocean to raise cash for charity.
Seventy-year-old Frank, from Greenfield, set off from La Gomera on December 12 and hopes to reach Antigua on Valentine's Day.
Frank is taking on the Talisker Whisky Atlantic Challenge and hopes to be the oldest person to complete the 3,000 mile journey solo.
The gallant pensioner will spend Christmas at sea as he aims to raise as much money as possible for Alzheimer's Research UK.
Frank has a Santa suit and beard, tiny Christmas tree and will be planning on eating his Christmas dinner on the day itself as he has packed one ready-made freeze dried, which just needs to be mixed with boiling water.
So far Frank has raised £521,491 of a £1 million target.
To donate to Frank's cause visit https://www.justgiving.com/fundraising/frankrothwell
Main image:
ALL AT SEA: Frank Rothwell on his epic journey. Picture courtesy of the Talisker Whisky Atlantic Challenge @atlanticcampaigns