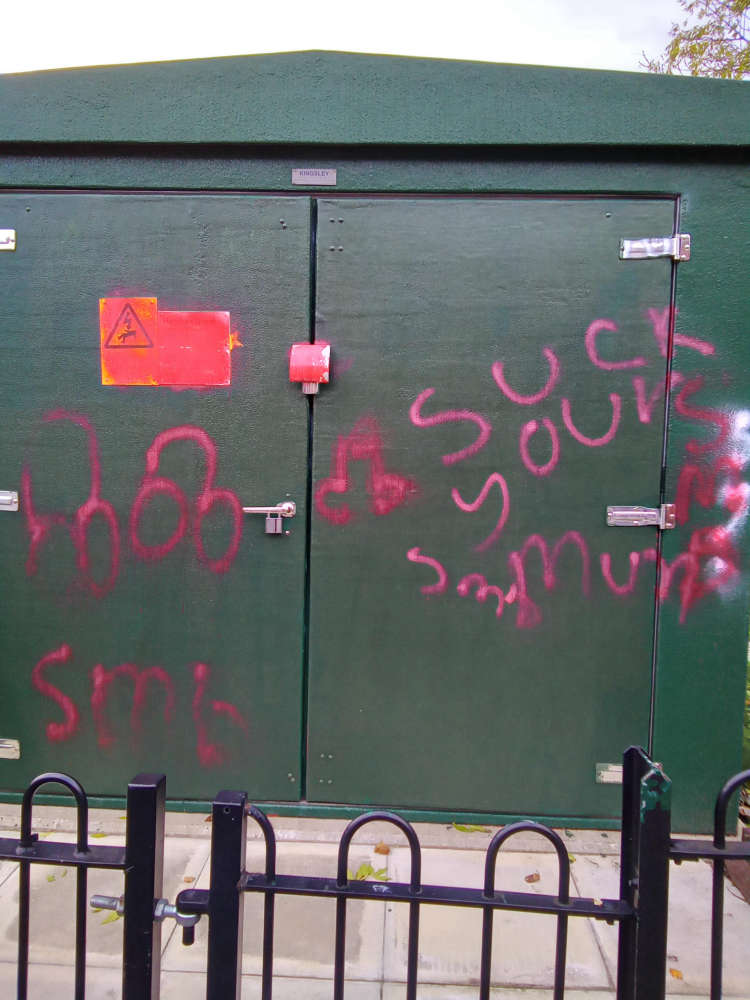 Engineers from Electricity North West have been forced to remove graffiti and repair flower beds after yet more vandalism at one of its substations in Oldham.
The substation, on Henshaw Street, had recently been revamped as part of the power network operator's Transforming our Spaces campaign.
Throughout the transformation process, the site suffered a number of setbacks including graffiti and damaged planters but in recent months, incidents had reduced.
However, on Wednesday, damage was again reported including graffiti on the substation as well as the vandalism of flower beds, borders and new signage.
"It's extremely frustrating that we've again had to return to Henshaw Street and tidy the site after more vandalism," said Ryan Wilson, who heads up the Transforming our Spaces campaign for Electricity North West.
"It's galling for everyone involved really. We've received some excellent feedback from residents including representatives from the Madina Institute and First Choice Homes.
"We were made aware of the vandalism and teams were despatched to remove the graffiti and repair the site straight away.
"I urge residents to keep an eye out and ring the police if they see people damaging the site, we don't want to give up on the site but feel we may have no other option if this continues."
The campaign, first formed in 2019, sees the region's power network operator identify areas of land around electricity substations which have suffered vandalism, lack wildlife, or may lack funding to carry out such community projects.
Read more from the Oldham Reporter