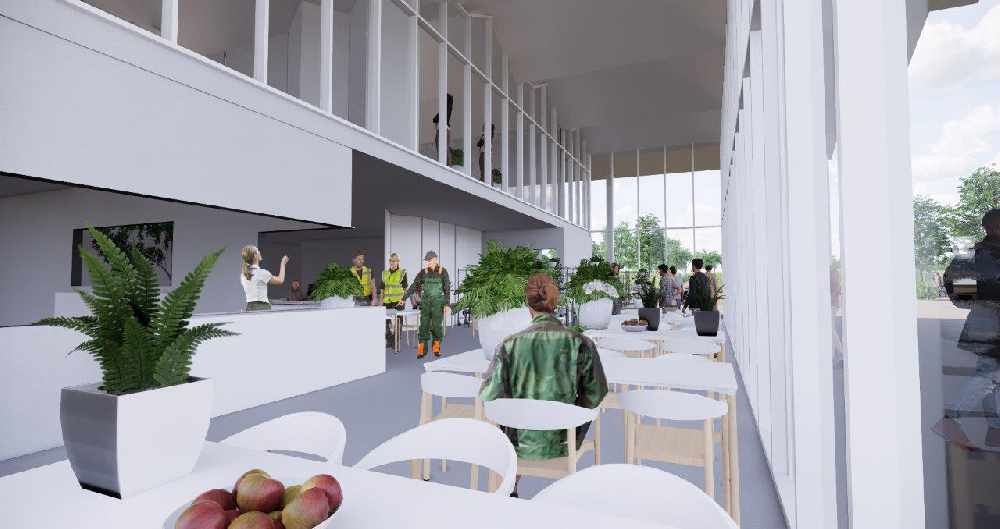 Proposals to demolish an old council depot and replace it with a climate-conscious 'eco centre' have been submitted to the town hall.
Officers are considering plans to create a new, modem-designed environmental centre in place of Oldham council's ageing depot in Alexandra Park.
The maintenance depot, on the corner of the park by Kings Road, comprises of a car park, storage shed, gardeners lodge and other infrastructure.
According to the plans lodged with the council, the proposed replacement eco centre project will consist of a new glass house, a two-storey office building, as well as remodelling and an extension of the existing portal shed.
The proposed office building would contain a number of meeting rooms, office spaces, a waiting lounge, toilets, changing rooms, kitchens, storage, staff rooms and plant rooms.
The amenity floors would be served by central common areas on the ground floor, and there would also be car parking on the site.
The Alexandra Park eco centre is planned to use biomass heating and solar panels to become carbon neutral, furthering the town hall's ambitions to make Oldham the greenest borough in Greater Manchester.
It would have capacity to process 600 tons of green waste on the site, which would produce excess energy to be sold back to the grid.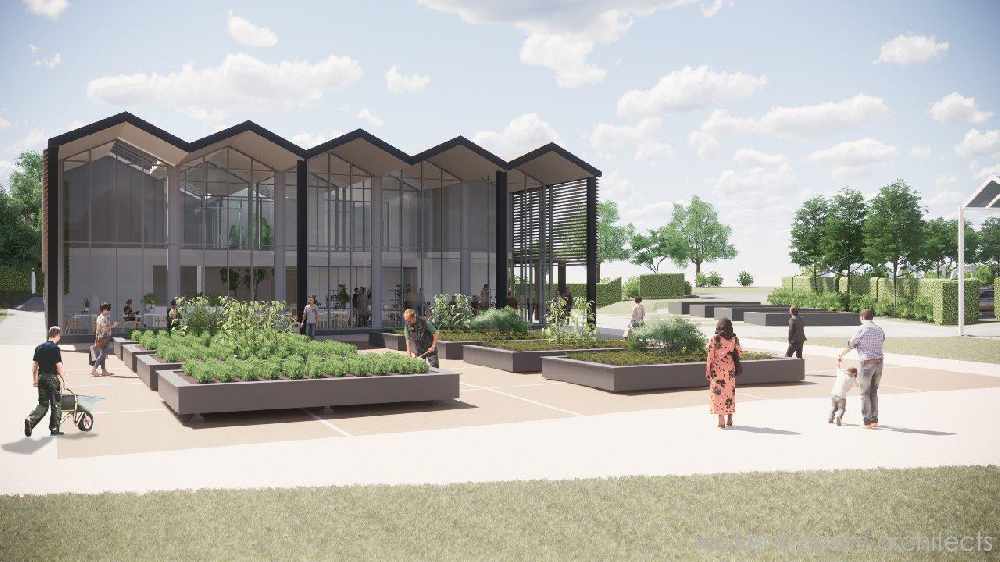 Planning documents detail the aim to concentrate new building areas towards the existing heritage buildings with the main public space being an 'events square' located between the new offices and greenhouse buildings.
The depot redevelopment forms part of the Northern Roots flagship project to create the UK's largest urban farm and eco-park at Snipe Clough, 160 acres of 'underused' green space in the heart of Oldham.
Northern Roots would focus on food, jobs, enterprise, bio-diversity, environment and sustainability, leisure and tourism, and health and wellbeing.
A variety of uses, including glamping, a petting zoo, microbrewery, sports and forest zones – and recently re-wilding – have all been mooted for the site.
The council has so far committed to invest at least £700k in Northern Roots across two years.
But chiefs estimate the total project will cost around £25m, and will need outside investment.
The specific budget for the Alexandra Park eco centre has not yet been revealed, but councillors were told that consultants estimate it will pay for itself in 'five to six years', and there would be revenue savings going forward.
The new eco centre would also offer further training and employment opportunities with Oldham College and other education providers.
It will be a base for enterprises and community projects, providing office space, operational buildings, greenhouses and storage facilities.
Utilising green technology, it is aimed that the centre would be self-sufficient, with biomass generating heat, solar panels providing power and a filtration system to collect natural water to use at the site.
It would also see electric charging points introduced to power the council's fleet as it moves to switch to electric vehicles.
If approved by the planning committee, building work could begin later this year.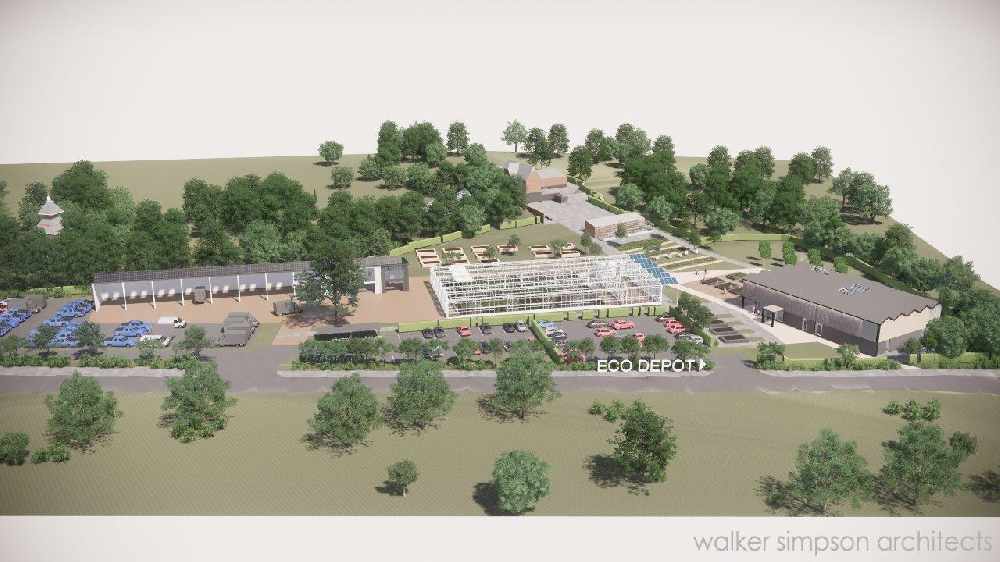 Images:
Plans for the new Alexandra Park Eco Centre (by Oldham Council)