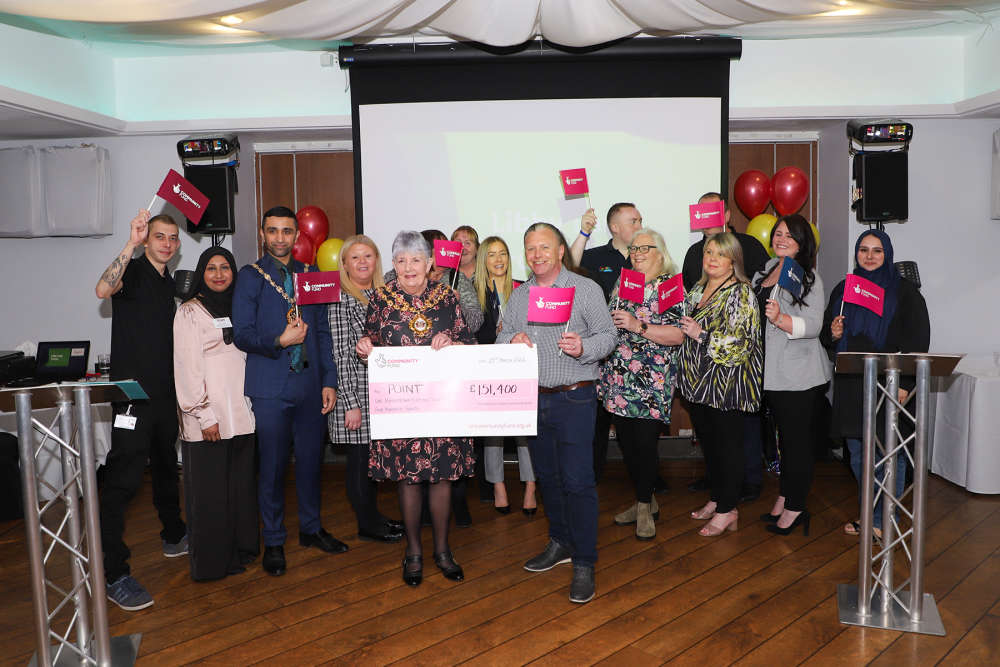 A local charity has welcomed back parents and carers to a conference and has received vital lottery funding. 
POINT, an Oldham-based charity which supports children and young people with additional needs and/or disabilities and their families, has waited two long years to celebrate their 10-year anniversary at the Annual Oldham Parent Carer Conference due to the Covid-19 pandemic.
Each year the event is free for parents and carers to come together, visit the marketplace of information, advice and support stalls and then enjoy the evening conference with special guest speakers, entertainment and awards.
Everybody finally came together again to celebrate the achievements of families and practitioners in Oldham in supporting children and young people from 0-25 years.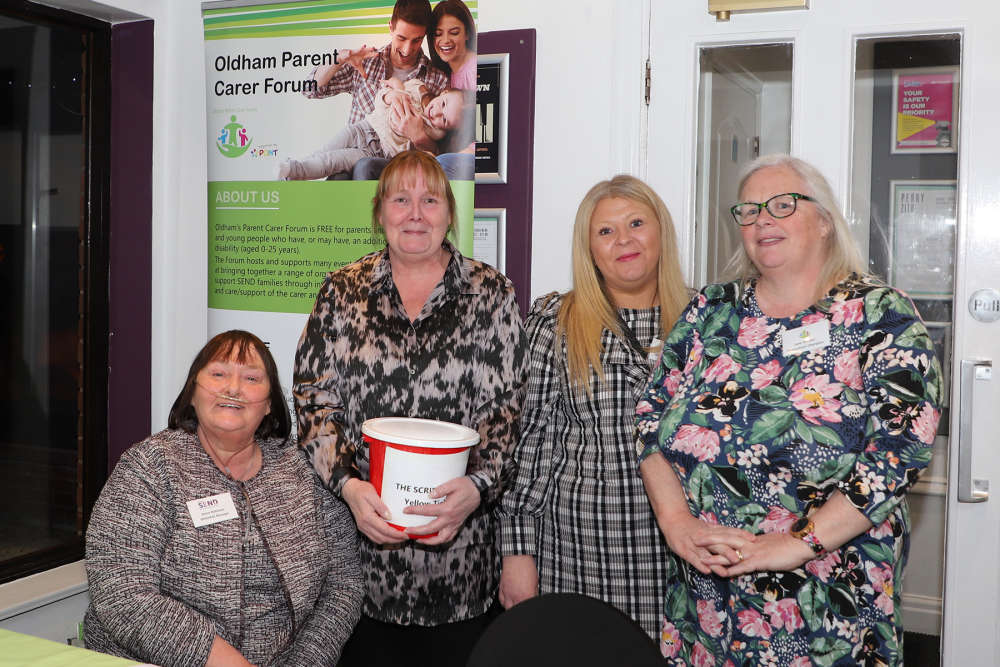 Guests at the celebration - held at Smokies Park Hotel - included the Mayor of Oldham, Cllr Jenny Harrison and her Consort, Cllr Shahid Mushtaq, along with a guest presentation by Special Olympian Gold Winning Medalist Keira Byland.
There were special performances by some of the talented young people that POINT services have supported over the years.
Supporting a child/young person with additional needs and/or disabilities can be a struggle and uphill fight for most families, with additional pressures brought on by the pandemic, so it was a night to celebrate every single achievement.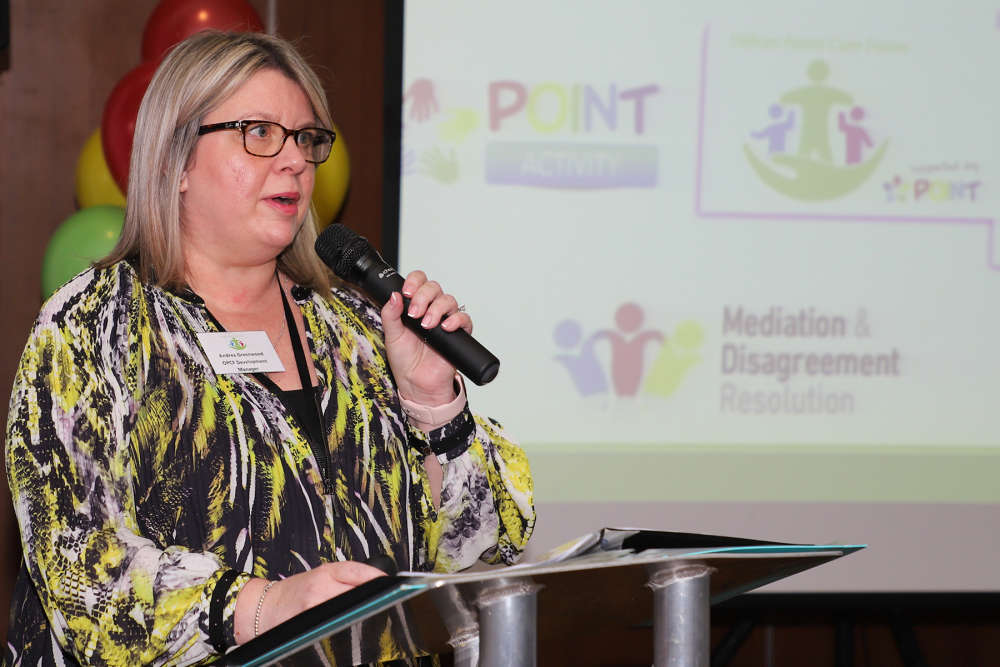 The celebrations continued with the annual Passion for Parents Awards, which are voted for by parents and carers to recognise those individuals, teams or services who have given exceptional support.
It was also a night for celebrating the resilience of a local charity in carrying on being at the frontline during such unprecedented times.
To round off the celebration, POINT were presented with a cheque from The National Lottery to fund their three-year sustainability project. Presented by The Mayor of Oldham on behalf of The National Lottery Reaching Communities, the funding will help POINT to continue giving vital support to their families and communities.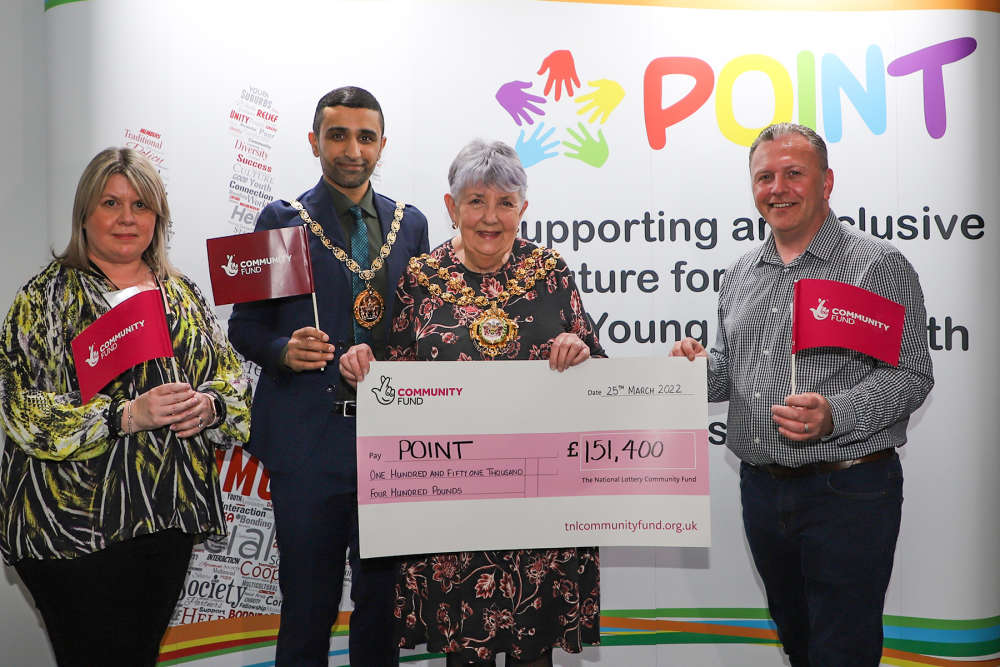 Andrew Robinson, CEO at POINT, said: "It was just so fantastic to finally get together again after two very long years. The resilience of our families in the pursuit of the right support for their children and young people never ceases to amaze me. I'm especially proud of every single member of team POINT who have shown such dedication in supporting our families in Oldham.
"We're working really hard behind the scenes to strengthen our sustainability as a charity to be able to offer yet more services and support. This funding from The National Lottery Reaching Communities fund will help us to achieve this. Exciting times ahead."
Images by Nigel Wood
Read more from the Oldham Reporter