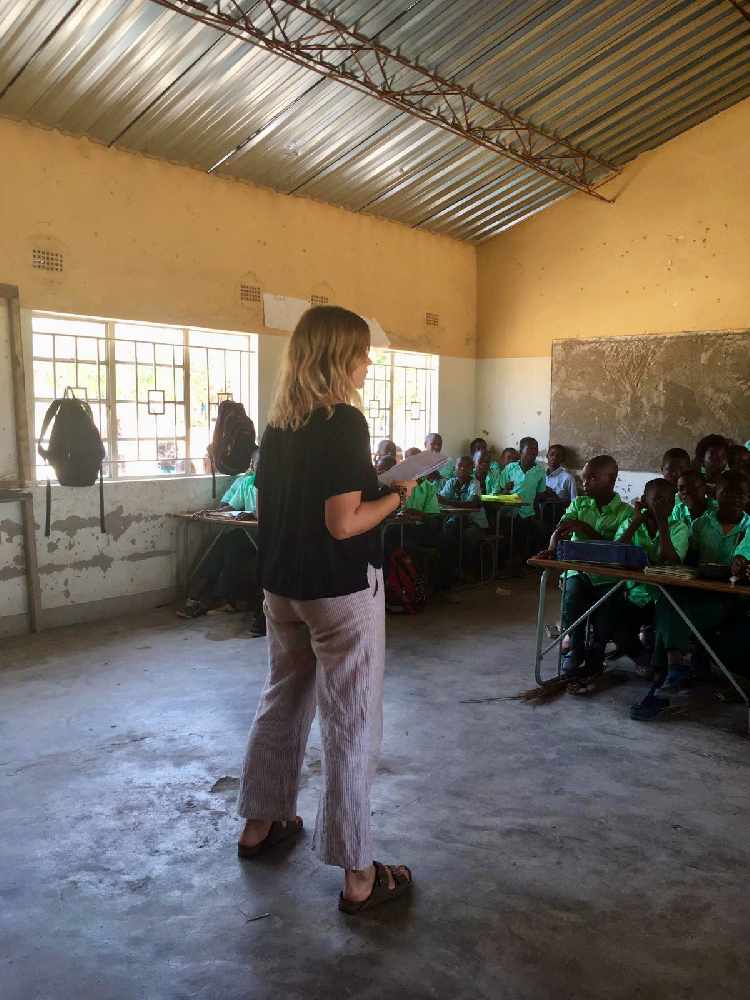 A young woman from Dobcross, who spent 11 weeks working on a project fighting poverty in Zambia, is now calling on other young people to take the plunge and consider volunteering overseas.
Rachel Kilburn, 23, travelled to Zambia in September 2019 with international development organisation VSO, as part of the UK government funded International Citizen Service (ICS) programme, where she worked alongside young volunteers from Zambia and the UK.
She lived with a local host family so that she was fully immersed into the community and could gain a better understanding of the challenges people there face.
ICS volunteers, aged 18-25, work on long-term projects that seek to end poverty in some of the poorest countries in the world.
The projects volunteers are placed on work towards achieving the United Nation's Global Goals, a set of development targets that nations across the world have to achieve by 2030.
The scheme offers young people the chance to gain valuable new skills while working on projects that make a genuine difference to the people and communities they are supporting. Those aged 23-35 can apply to be ICS team leaders.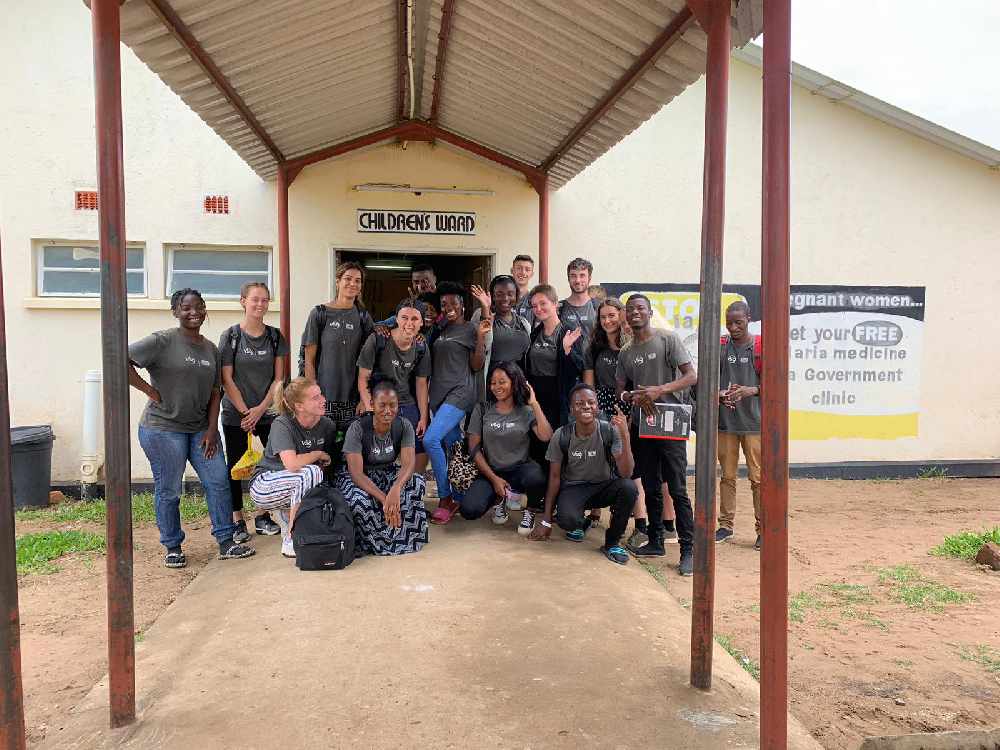 Rachel said: "Upon arriving in Samfya it became apparent there was a need for increased education on sexual reproductive health. In order to combat this, me and my team of volunteers worked in schools and communities to facilitate on various issues. These included; HIV, STIs, teenage pregnancy and forced marriages. We hoped that with increased education and understanding, the implications of some of these issues would reduce.
"I've always had a passion for criminal justice and patterns of female offending behaviour. Whilst teaching in the Correctional Facility as one of my community placements, I realised that the female offenders were severely overlooked. In order to combat this issue, I implemented the first ever women's only sessions within the Correctional Facility.
"These sessions allowed for more intimate and relaxing conversations to take place. This allowed the women to open up about issues they were facing, they were all truly amazing and strong women who have faced a lot to adversity.
"It was clear there was a lot to learn from them, these sessions allowed for that opportunity. Just before we left Samfya we managed to arrange for a mobile cervical cancer screening unit to be taken to the Correctional Facility. This meant all the women would have a screening, despite the fact they were detained there."
Upon their return to the UK, all ICS volunteers undertake an 'Action At Home' project, ensuring that their new skills also benefit their local communities. Nearly 40,000 young people from the UK have participated on the programme since the scheme began in 2011.
Rachel said: "The ICS programme and the training that went with it taught me how to make a sustainable impact in various areas. By using the knowledge I gained on the programme, I am motivated to continue volunteering on a more localised scale. Volunteering can have lasting impacts and is an extremely rewarding experience.
"ICS is undoubtably a life changing experience. It's very rare to be able to pack up your life for 3 months, move to a different continent and be able to immerse yourself in the culture while living with a host family. ICS gave me the insight into international development I'd always been looking for. It allowed me utilise my skill sets whilst working on a team of like minded individuals.
"The application process is relaxed and they ensure the whole process is enjoyable as opposed daunting. For anyone with an interest in international volunteering, it's a must do!"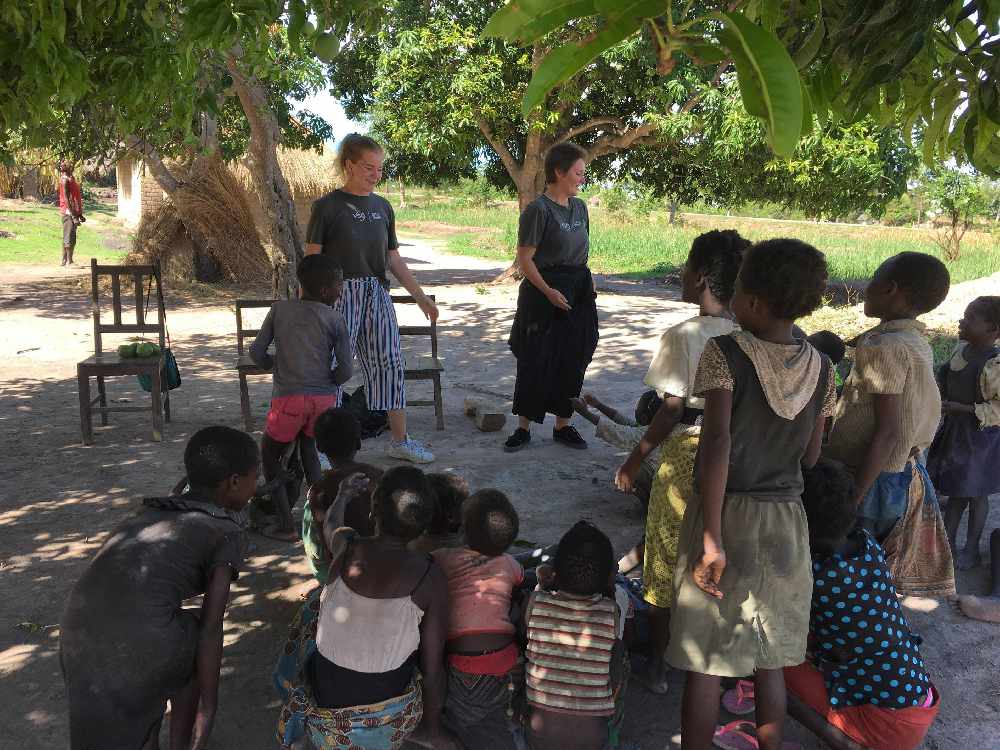 ICS is funded by UK aid, so young people don't need cash, qualifications or work experience to take part - just the desire to make a difference to the lives of some of the world's poorest communities.
Before she left for Zambia, Rachel raised £1,545 for VSO, which will ensure that communities in developing countries can continue to benefit from the work of volunteers.
ICS projects are working to achieve the United Nations's 17 ambitious Global Goals for sustainable development by 2030.
Felicity Morgan, Director of ICS at VSO, said: "It's really inspiring to hear about the fantastic work Rachel did on placement. We're incredibly proud that UK aid is supporting young Brits to bring about positive change in some of the world's poorest communities. As an organisation working on the frontline against poverty, VSO sees how people across Britain play an important role in delivering UK aid.
"From the NHS and Army helping end the Ebola crisis, to the millions who generously donate, and the contribution we all make through taxes, together we are all making the world a fairer, safer place."
To find out more about ICS or to apply, visit www.volunteerics.org.