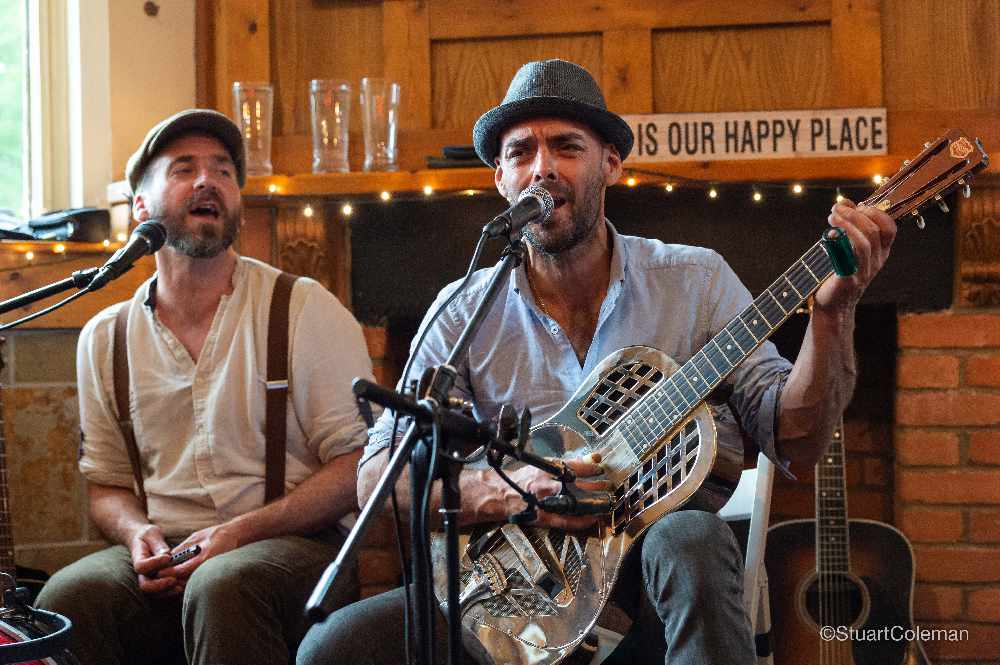 All photos: Copyright Stuart Coleman. Two Hats Blues Band at The Gate Inn.
Diggle Blues Festival celebrated its tenth anniversary with a jam-packed weekend of great music in the heart of the community.
As well as brilliant artists, the festival is a walking tour of the village with each performance set in one of the great venues available there and enough time given for people to walk to the next venue in time to get some food and drink and see the next band.
The festival started on Thursday June 30 with Trilo3y at The Gate Inn followed by Paul Middleton's Angst Band at Diggle Band Club. Friday welcomed Dogfinger Steve at the Saddleworth Cookery School and The Mighty Revelators at Diggle Band Club.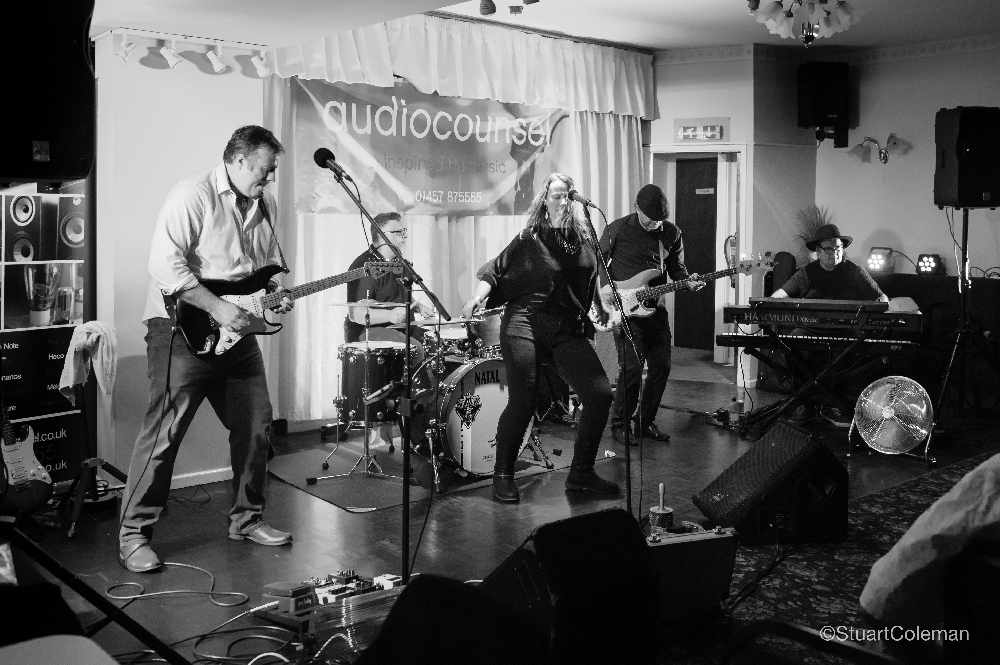 Saturday saw Mike 'Dr Blue' McKeon at Grandpa Greene's, the Hokum Hotshots at the Vintage Ambience Café, the Mitch Laddie Band at Kilngreen Hall and the Big Wolf Band and Zoe Green at Diggle Band Club.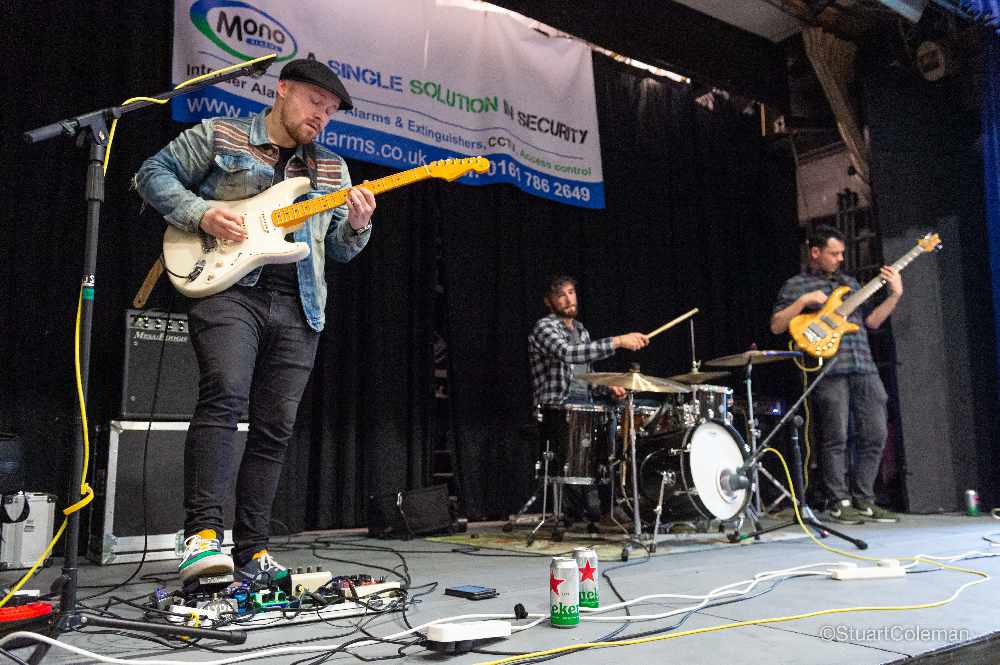 The festival ended with rousing performances from the Two Hats Blues Band, Nick Bold and the Raging Sea and the Paul Rose Band.
Special edition t-shirts and programmes were available for purchase with money raised going into next year's festival.
Creator of the festival, David Wood, said: "It went really well with good, appreciative crowds at the venues. The crowds built up as the day went on. Quite a few of the artists remarked on how they liked the village of Diggle with Mike 'Dr Blue' McKeon saying he had fallen in love with the place. The weather was mostly dry with just a couple of spots of rain throughout the weekend."
For more information on Diggle Blues Festival you can follow them on Facebook or visit www.digglebluesfestival.co.uk
All photos copyright Stuart Coleman.