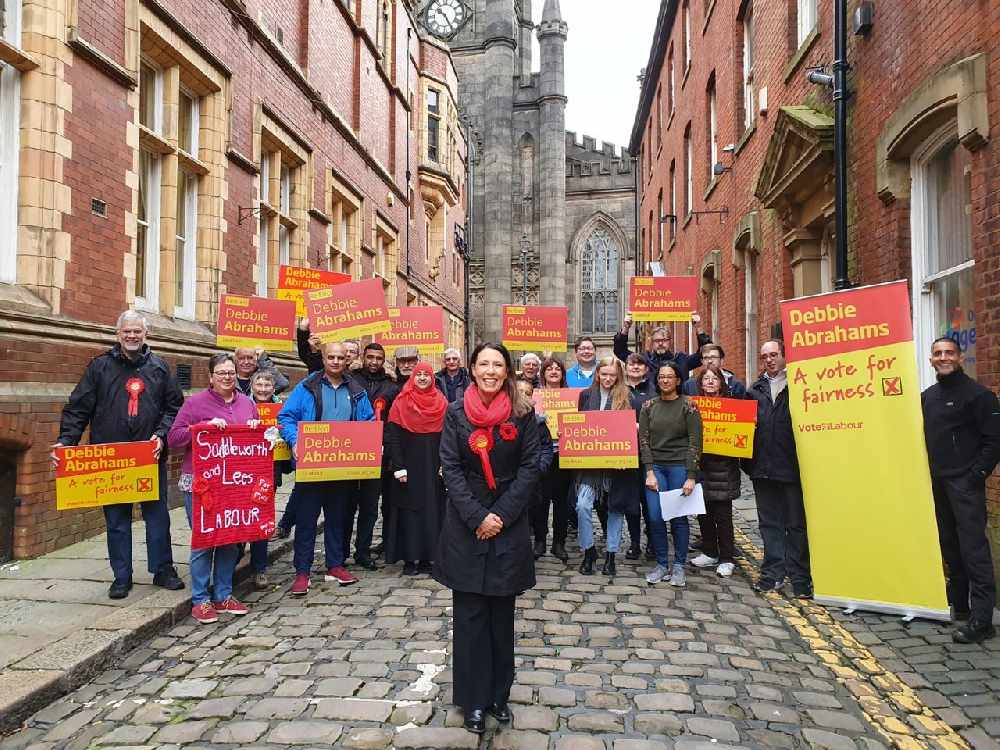 Debbie Abrahams has officially launched her General Election campaign for re-election today (Wednesday 6 November).
Speaking to gathered Labour Party members outside her constituency office in Church Lane, she said that that poverty and inequalities across Oldham and the UK have been brought about by political choices made by the Conservatives and the Liberal Democrats in the Coalition between 2010 and 2015 and then subsequent Tory Governments
She said: "For the last ten years the country, but especially places like Oldham, have been absolutely devastated by, first of all the Lib Dem-Tory coalition, and then two Tory governments.
"In some parts of Oldham East and Saddleworth, one in two children are living in poverty. That's shocking for the 5th richest country in the world.
"The UK has the worst child mortality rate in western Europe. And the recent increases that we've seen are attributed to the poverty that children are experiencing. What is shocking is that over two thirds of these children are living in working families.
"All the evidence shows that the taxation and spending choices that the Lib Dems and the Tories made benefitted the very rich. It is these 'choices' that have wrought havoc on so many families in Oldham and more widely.
"Poverty and inequality are not inevitable, they are political choices.
"This election is about the type of society we want to live in, that we want to be. The stakes couldn't be higher; we are fighting for your children's future, for your grandchildren's future, and for your own future."
Debbie is the second candidate to be confirmed for the Oldham East and Saddleworth seat, after Paul Taylor was confirmed as the prospective parliamentary candidate for the Brexit Party in September.