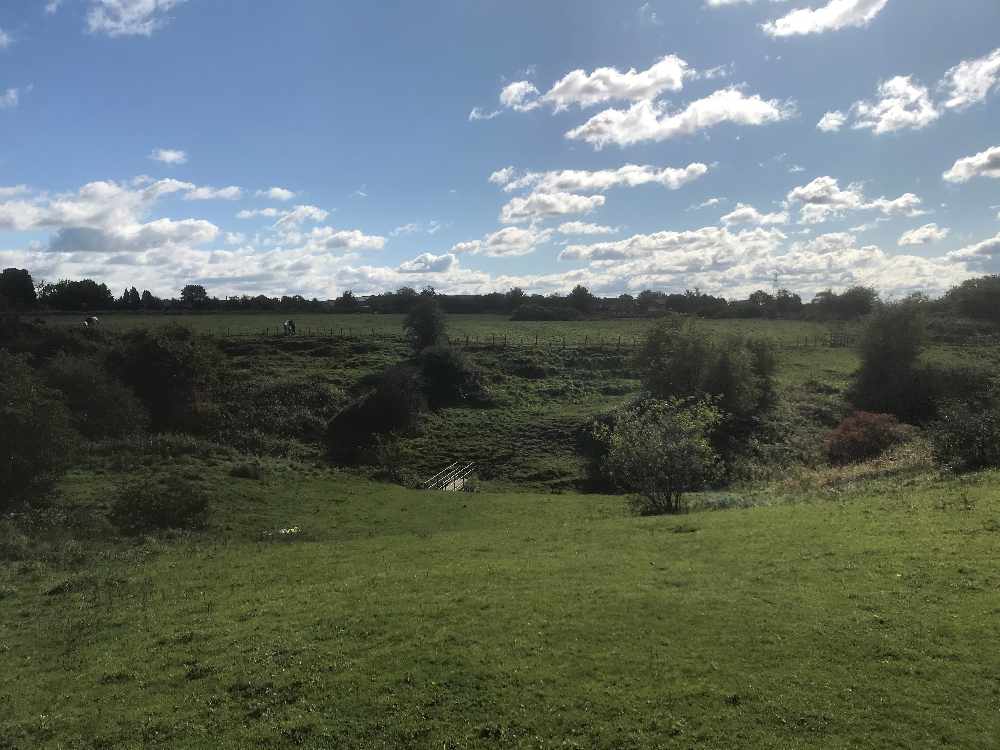 Failsworth East and Woodhouses councillors Liz Jacques and Norman Briggs have welcomed the removal of green belt sites in Woodhouses as housing allocations in the Greater Manchester Spatial Framework (GMSF).
Sites that could accommodate up to 260 new homes in Woodhouses Village had been included in the 2019 draft of the plan, despite having not been included in the earlier 2016 proposals.
The sites included land known as "The Trotting Track" (pictured) to the rear of the Woodhouse Gardens pub, which forms a green boundary separating Woodhouses from the rest of Failsworth.
The overall number of new homes allocated for Woodhouses by the latest version of the regional planning document GMSF has reduced from 260 to 30 - which will be accommodated on a previously developed parcel of land at Bottom Field Farm.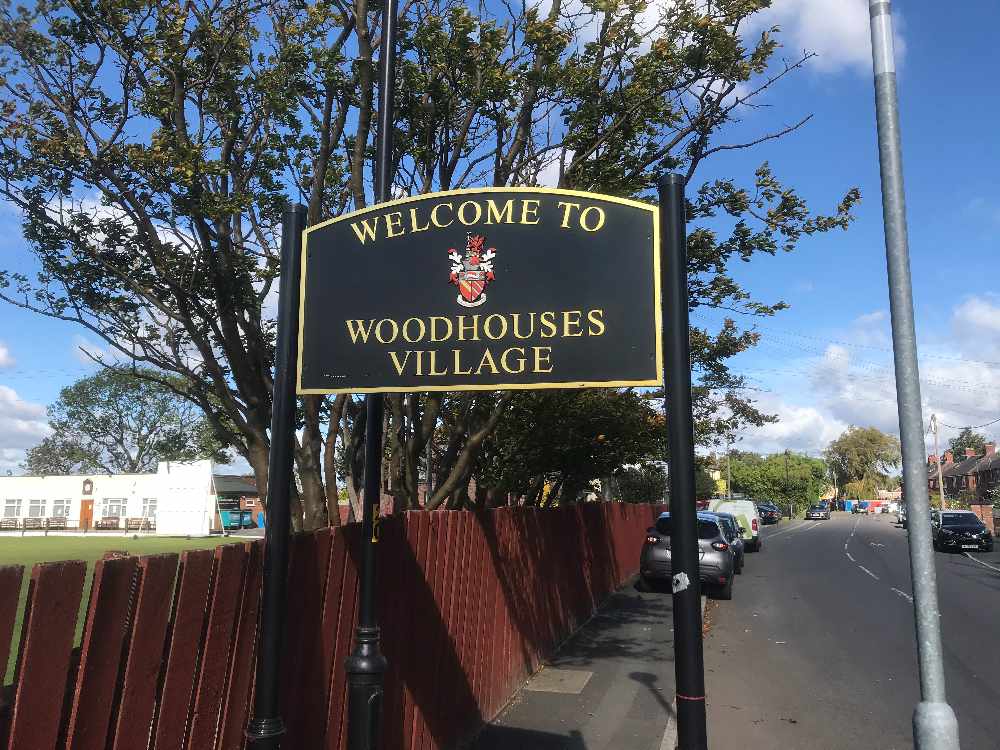 Councillor Jacques, who took the concerns of local residents over the proposals directly to Greater Manchester Mayor Andy Burnham, said: "I absolutely appreciate that the Council is in a tough position and is under pressure to provide land for homes but Woodhouses was not the right place.
"I was determined to get the trotting track removed as building on it would have filled in the gap between Failsworth and Woodhouses and the village as we know it would have ceased to exist. It is fantastic that, not only has the trotting track been removed but all other undeveloped green belt land in Failsworth will continue to be protected for the next generation."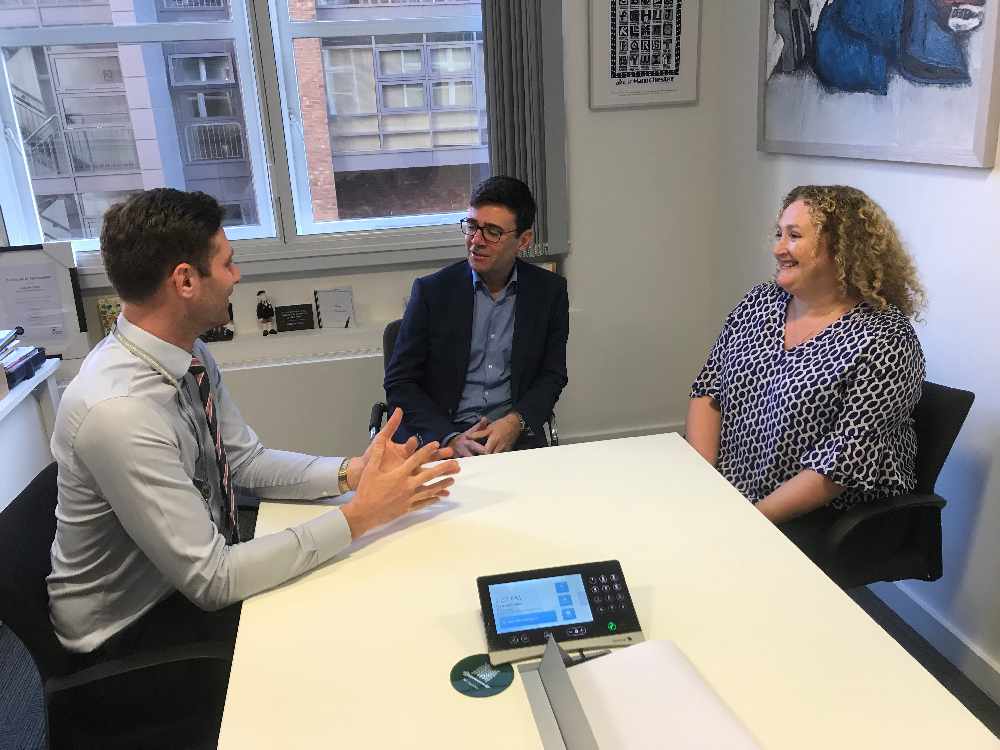 Cllr Liz Jacques and Council Leader Sean Fielding meeting with Andy Burnham
In addition to 'The Trotting Track', some greenbelt land adjacent to the M60 motorway was also set to be offered up for development but will now be spared.
Oldham Council leader Sean Fielding, who is also a Failsworth Councillor, said: "As a lifelong Failsworth resident it was never an easy decision to put land in Failsworth and Woodhouses in the plan but at the time there appeared no other way to meet our housing requirement. I am glad that we were able to find more housing land on brownfield sites and identify old mill sites that could be converted to homes too.
"Liz was one of the fiercest lobbyists at the Council for the identification of more brownfield land and it's pressure and hard work from people like Liz and other councillors concerned about the impact on their areas that delivered this outcome."