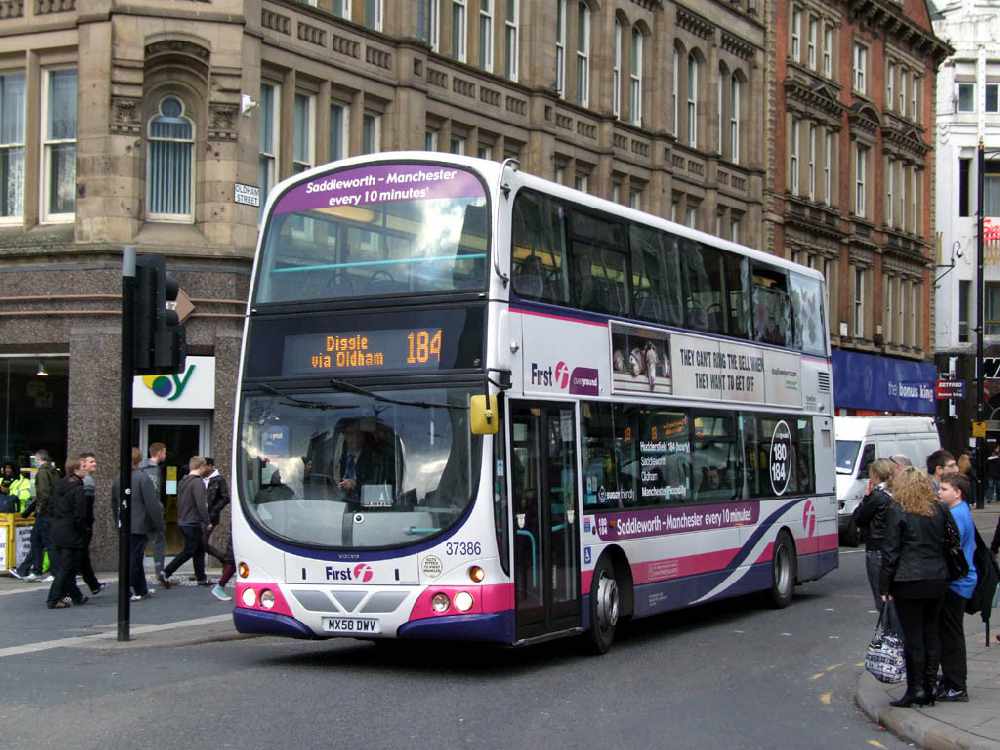 Councillors have slammed proposals for more reductions to bus services in Saddleworth.
Current proposals by Transport for Greater Manchester seek to abolish the 353, 354, 355 and 407 services.
They propose to expand the 356 Saddleworth rambler service to cover some of the shortfall, but it will see some areas lose bus services and a reduced service for more.
Cllr Garth Harkness, Liberal Democrat Councillor for Saddleworth North, said: "Saddleworth have already experienced cuts in bus services to Dobcross, Diggle and Greenfield recently, with First bus unwilling to engage with local members and local people.
"Cutting early morning services and evening services is not satisfactory at all. These proposals will see yet more cuts to services and no guarantees over reliability and capacity to cope.
"During the consultation for the Greater Manchester Transport Strategy 2020 Saddleworth & Lees District Executive in partnership with Saddleworth Parish Council submitted a detailed account of the local transport needs and this proposal does the opposite. It will result in more isolation for the elderly and families without a car who rely on these buses."
Transport for Greater Manchester have been consulting on a franchise scheme where they said buses can be improved and Greater Manchester now has a chance to 'do buses differently'.
Mick Scholes, local Liberal Democrat campaigner for Saddleworth South, said: "It is with disbelief that there has been a consultation by Labour-controlled Transport for Greater Manchester over having a Greater Manchester Franchise scheme because areas like Saddleworth suffer under the commercial model.
"Yet it is the same organisation which is suggesting that we isolate even more people in Saddleworth.
"People use these services to get to work, school or college and the expected lack of reliability and reduction in service will make this extremely difficult for local people."
The councillors say the proposed cuts have 'serious implications for residents living on Saddleworth estates away from main roads'.
Cllr Harkness has written to officers, the chair of Transport for Greater Manchester and committee members urging them to oppose this proposal.