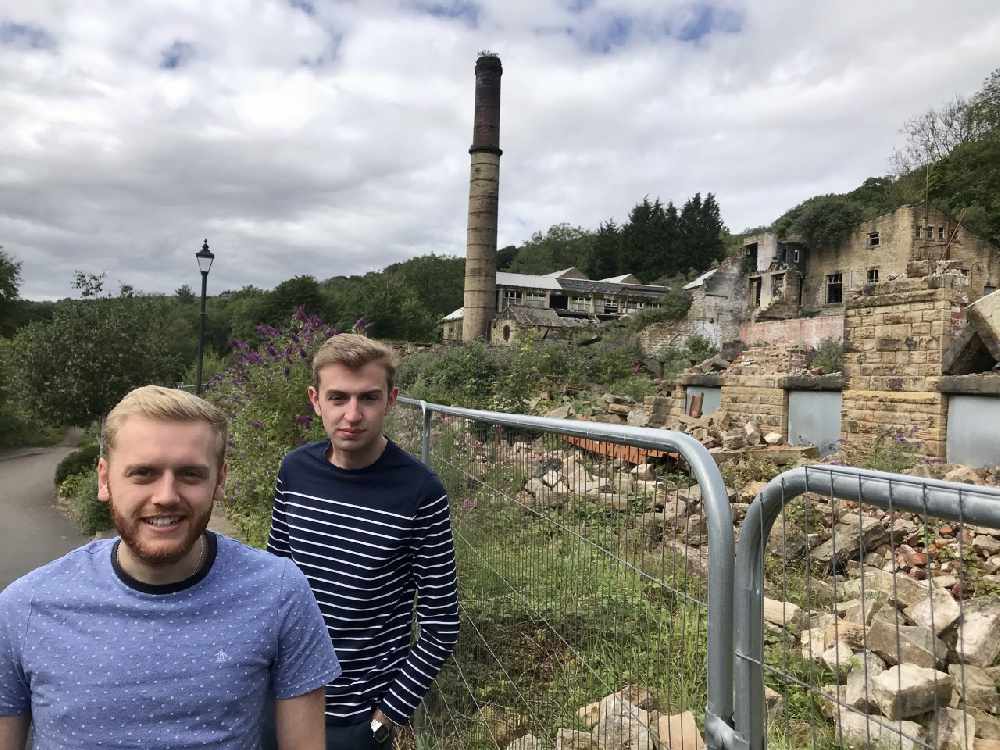 Two parish councillors are calling for a derelict brownfield mill site in Delph to be redeveloped. 
Since a devastating fire ripped through the historical building back in June 2016, Bailey Mill has become "an eyesore" according to Saddleworth parish councillors Luke Lancaster and Max Woodvine.
Cllr Lancaster says he's been seeking updates from Oldham Council for over a year on the intention to progress a development proposal but "progression has been slow and limited to date".
However, the councillors point to the government's announcement of a new £400 million Brownfield Land Fund, which has been allocated to authorities including in Greater Manchester, to build around 24,000 houses and save greenbelt in the process.
Cllr Lancaster said: "The lack of progress to date is immensely frustrating as the site remains an eyesore. Sustainable and safe development should of course be pursued. If it is financial viability hindering progress, OMBC should apply for funding from the government."
Cllr Woodvine commented: "Rather than building on protected land at Knowls Lane or Stonebreaks brownfield sites like Bailey Mill should be redeveloped. It looks like a bomb has been dropped, houses would be an improvement."
In response, an Oldham Council spokesperson said: "Unfortunately, this is not something I would envisage being achievable in the short term. The condition of the site will continue to be monitored in the meantime."
Main image:
Councillors Luke Lancaster (left) and Max Woodvine at the Bailey Mill site.