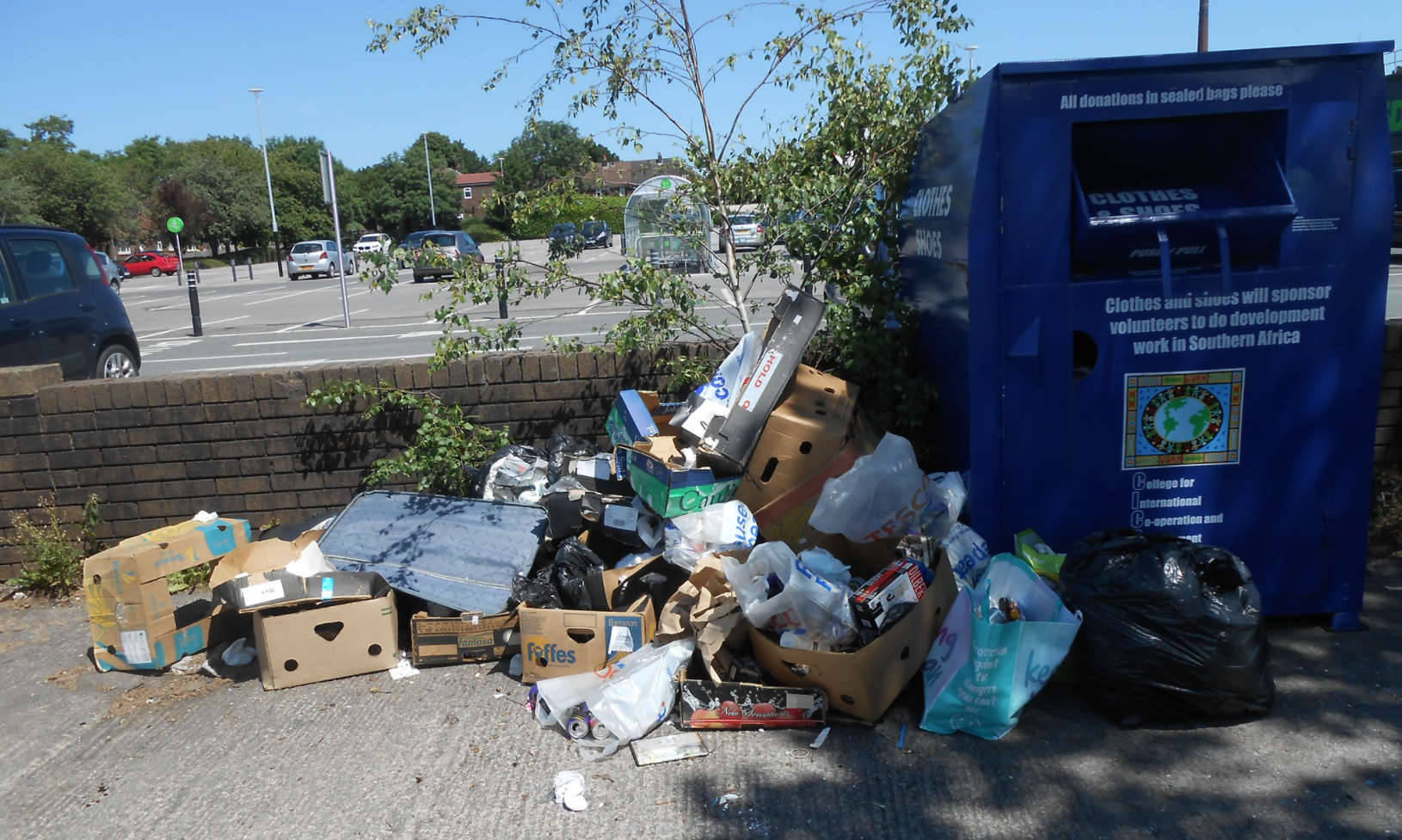 CCTV image of just one example of fly tipping in the borough. Image: Oldham Council.
Oldham Council cabinet members are being urged to approve funding worth more than £1.27 million to clean up the borough.
Councillors have been recommended to give the green light at the meeting on Monday (26 July) to plans that will include:
A ward by ward clean up, expected to start in September.
Five new street cleaners – Dandy cart operators – employed to pick up litter and waste.
Two new fly-tipping clearance crews – four staff in each team – who will remove dumped rubbish.
Five new Environmental Marshals who will carry out enforcement work and engage with communities on other issues.
Two new trucks to make sure street waste is picked up quicker.
The council is also planning to relaunch its staff volunteering programme so individuals and teams can come forward and help with clean-up work.
All this activity would be led and supported by councillors, including litter picks on a monthly basis.
Councillor Arooj Shah, Leader of Oldham Council, said: "Residents keep telling us they are sick of people fly-tipping, dumping waste and littering.
"That's why when I took over as leader, I promised we would invest more money making sure our streets are clean, despite continued cuts to our budget.
"The extra staff would also be used to take action against those who think they can dump rubbish and leave council taxpayers to foot the bill. They'll also support communities by getting out and about and highlighting problem areas.
"We aren't naïve. Fly-tipping and littering is a national problem, but with additional resources from the council and the incredible efforts of our litter-picking residents we can make a real difference."
Councillor Amanda Chadderton, Deputy Leader of Oldham Council and Cabinet Member for Neighbourhoods, said: "This extra funding would be on top of the work the council already does, which includes cleaning the streets and emptying the street bins seven days a week. But we can't do it all.
"Lots of our residents are already looking after their communities and keeping them tidy. We want more people to follow their lead and stop people running their area down."
Read more from the Oldham Reporter