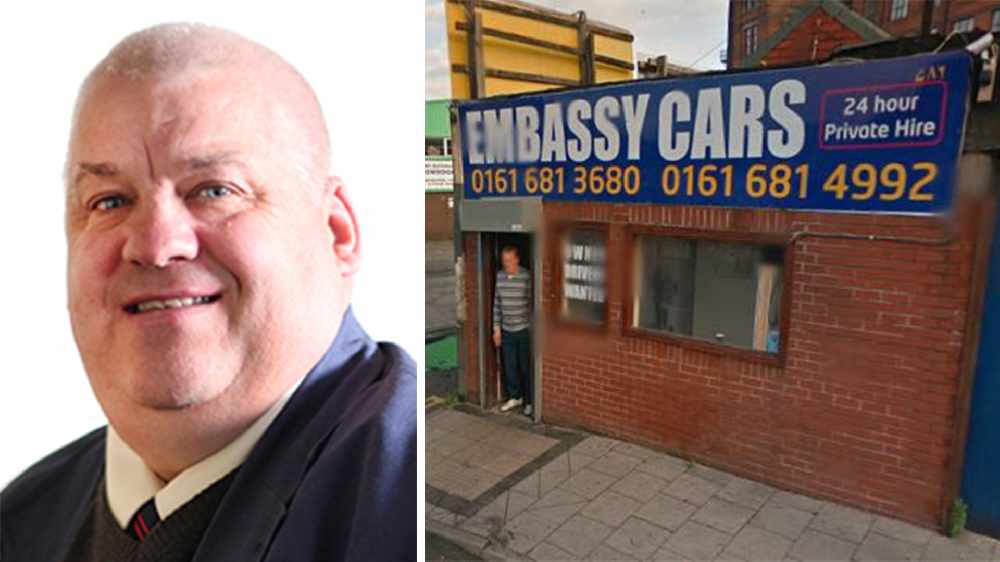 An ex-private hire taxi driver, who now serves as a local councillor, has welcomed the support offered by Oldham Council to his former trade.
Councillor Peter Davis, who represents the Failsworth West ward, has lauded the grant scheme for Oldham's taxi licence holders as 'a welcome helping hand'.
The closure of the night-time economy over the last 12 months has had a devastating effect on the local taxi trade, with the number of fare-paying passengers collapsing.
Until the council's offer of £1,000 for every Oldham taxi licence plate holder, many cabbies struggled to identify which financial support scheme, if any, they were eligible for. Even when they did, the application process was sometimes found to be challenging to navigate.
Cllr Davis, who spend more than 20 years as a private hire driver for Failsworth-based Embassy Taxis, said: "I can't imagine how difficult it must have been these last 12 months for taxi drivers. It was a difficult trade to get by on back when I was a driver but under these circumstances it must be nigh on impossible.
"I know drivers that I used to work with have taken other jobs this last year or claimed Universal Credit. I hope that this grant will help many of those hoping to return to their old jobs to hang in there until the economy picks up again and trade is more buoyant.
"This grant is a welcome helping hand."
When discussing the grant scheme, Cllr Davis also recalled stories of acting as a chauffeur to some famous faces during his time working for Embassy.
He said: "Whilst I meet many notable people as a Councillor, I still think I met more whilst driving my taxi. I once picked up Nobby Stiles who played for England in the famous 1966 World Cup final. Other footballers I drove for were former Manchester City goalkeeper Andy Dibble and also George Heslop who won the league with City in 1968.
"From the music scene I used to always pick up Mani from the Stone Roses, who still has family in Failsworth. I've also been the taxi driver to Badly Drawn Boy."
To be eligible for the Discretionary Business Grants for Taxis scheme, drivers must hold a current driver's licence with the council; and have all DBS, DVLA and medical checks in place (or be in the process of renewing a licence).
As part of the funding package, each driver will also receive a free internal safety screen, cleaning materials and sanitiser to help fight the spread of Covid-19.
Main image:
Failsworth West councillor Pete Davis and Embassy Taxis.
Read more from the Oldham Reporter