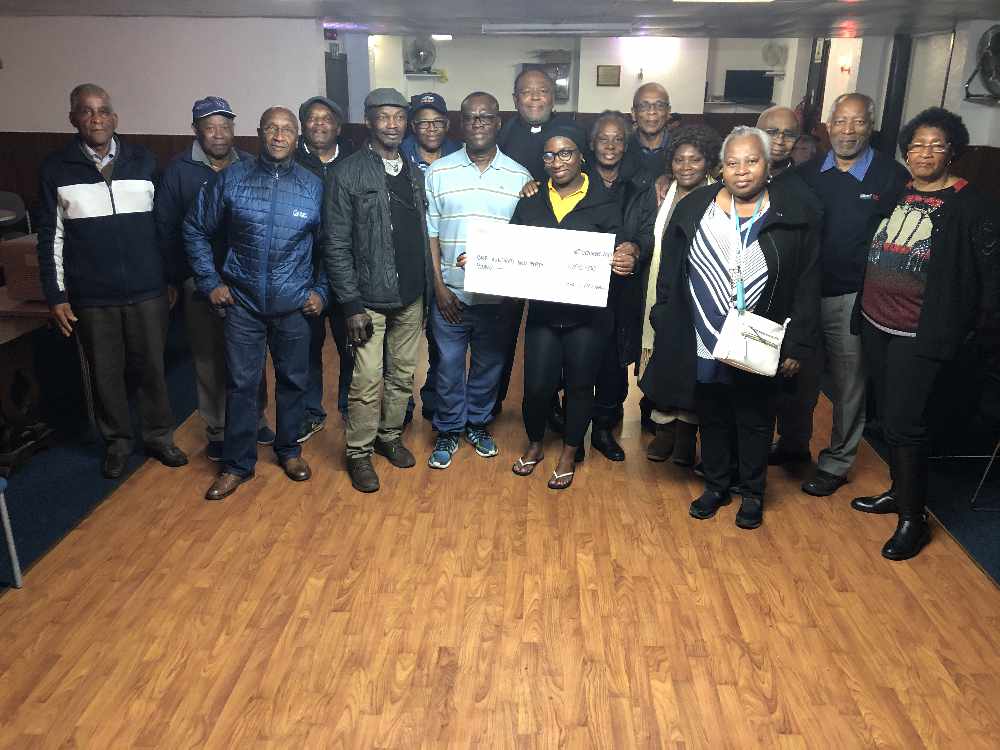 The doors of St Mark's Church in Glodwick have now closed, but not before congregation members raised money for Dr Kershaw's Hospice.
In July, the church - which served the Oldham community for 145 years - played host to a star-studded concert 'In Celebration of Costella' when John and Constella Marshal's talented musical family performed, raising £1,450.
The strength of support from the congregation was reinforced by those who attended St Mark's last service, which included the members of Oldham's Anglo West Indian Social Club.
Worshiping together for the last time in the Gothic style, stone-built local landmark, the long-standing members of the community church showed their generosity by donating £150 to the care of patients and families at the Royton-based hospice.
Speaking of her visit to the Anglo West Indian Sports and Social Club to collect the cheque, Lillie Winterbottom said: "The warm welcome I received at the club was brilliant and their continued support of their community, through making donations to Dr Kershaw's Hospice, was a true reflection of this group's love for where they live."
Visiting the club was not only an opportunity to meet the group and celebrate their donation, but also a chance to give them all an update on the services the Hospice provides.
Your group could benefit from a visit from one of the hospice's team to give an informative talk about the services on offer.
For more information and to book a Hospice Talk, contact 0161 624 9984 or email fundarising@drkh.org.uk.