This week is National Youth Work Week and Mahdlo Youth Zone in Oldham is celebrating what it regards as its most successful community campaign yet, which has been endorsed by none other than footballer Marcus Rashford. 
Over 1,300 packed lunches distributed and 60 priority home deliveries were made to Oldham's young people and their families by the young people's charity, providing vital support during half term last week.
Marlene, a local resident of Coalshaw Green Park, said: "I came across Mahdlo giving food out for people that really need it. I'm so proud of you all, I'm so proud."
The mum-of-three added: "My partner and I both tested positive for coronavirus and can't leave the house. Mahdlo has truly been amazing with the food parcels and little gifts for my children. I am so grateful that I live in a good community."
The team at Mahdlo, alongside Oldham West and Royton MP Jim McMahon, were out in the community every day last week distributing packed lunches to support vulnerable young people and their families.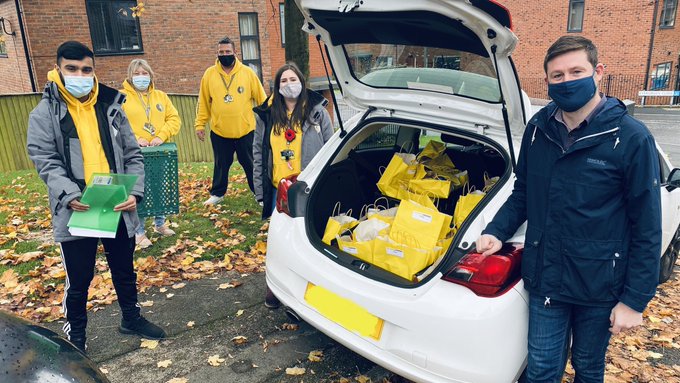 Councillor Sean Fielding, leader of Oldham Council, also joined the effort helping to pack lunches and deliver them across the borough on Friday.
Cllr Fielding said: "We're really proud of the work Mahdlo does to support young people to be more confident and to do constructive activity in the community. As we enter National Youth Work Week, we have an incredible set of volunteers and youth workers at the Mahdlo and the Council is really pleased to work in partnership with them so we can support young people to be valued members of our community."
MP Jim McMahon added: "We all recognise that times are really tough and challenging at the moment and the recent volunteering effort to make sure our children don't go hungry this half term has been amazing. The truth is Mahdlo is here all year round, they give young people the support and encouragement to reach their potential. However now more than ever it's so important that we all play our part and come together to make sure that we get through this as a community."
More than 10 local businesses backed the campaign to ensure that the Youth Zone could support families from right across the borough including; Muse Bar & Eatery who donated over 150 lunches, JW Lees who reached out to their suppliers, Total Food Service, Ribble Farm Fayre and Stevensons to help. Tesco in Greenfield and Chadderton donated products and Bedspace provided vital sponsorship to the campaign.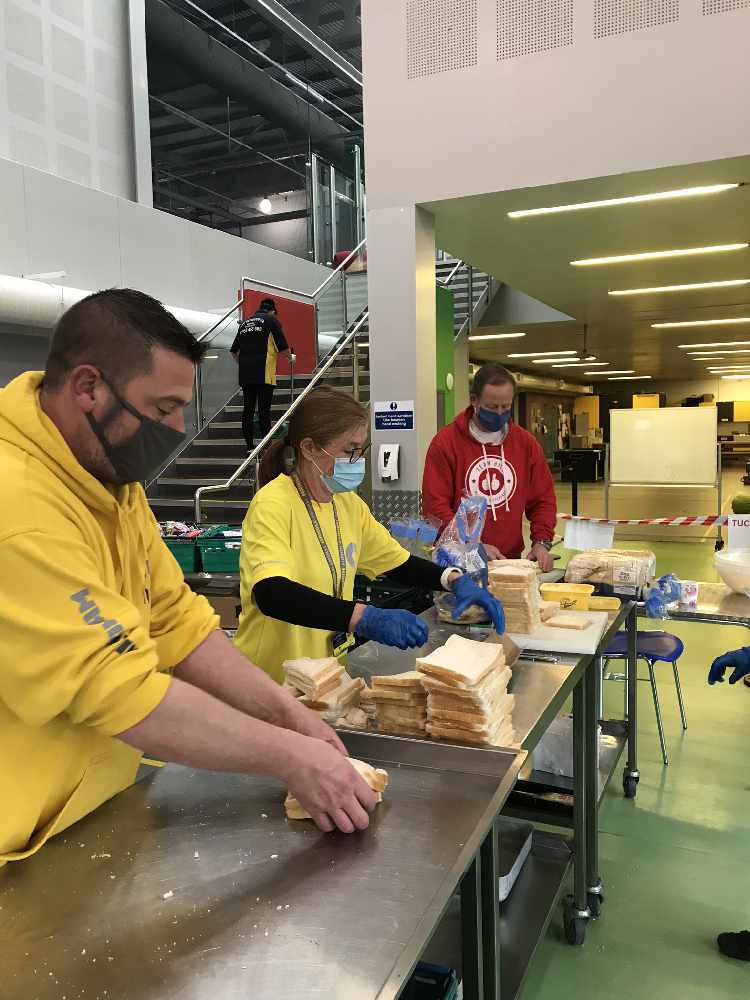 Lucy Lees, Chief Executive at Mahdlo, said: "We've been overwhelmed by the support our campaign has received, thank you to everyone that has got involved. From Oldham Council, to local businesses who have donated the food and community members that have helped spread the message. We are so proud to be part of this amazing borough.
"Like many other youth charities, Mahdlo has had to redefine the role of youth work to meet the very real and ongoing challenges facing young people, as they survive the pandemic. We are and will always be ambitious for youth work and at a time when our young people need us more than ever, we will always find a way to support them."
Anyone who would like to support Mahdlo Youth Zone - from regular giving to volunteering - can contact Claire Crossfield by emailing claire.crossfield@mahdloyz.org or calling 0161 624 0111.
Watch a short video message from Cllr Sean Fielding at the top of the page.