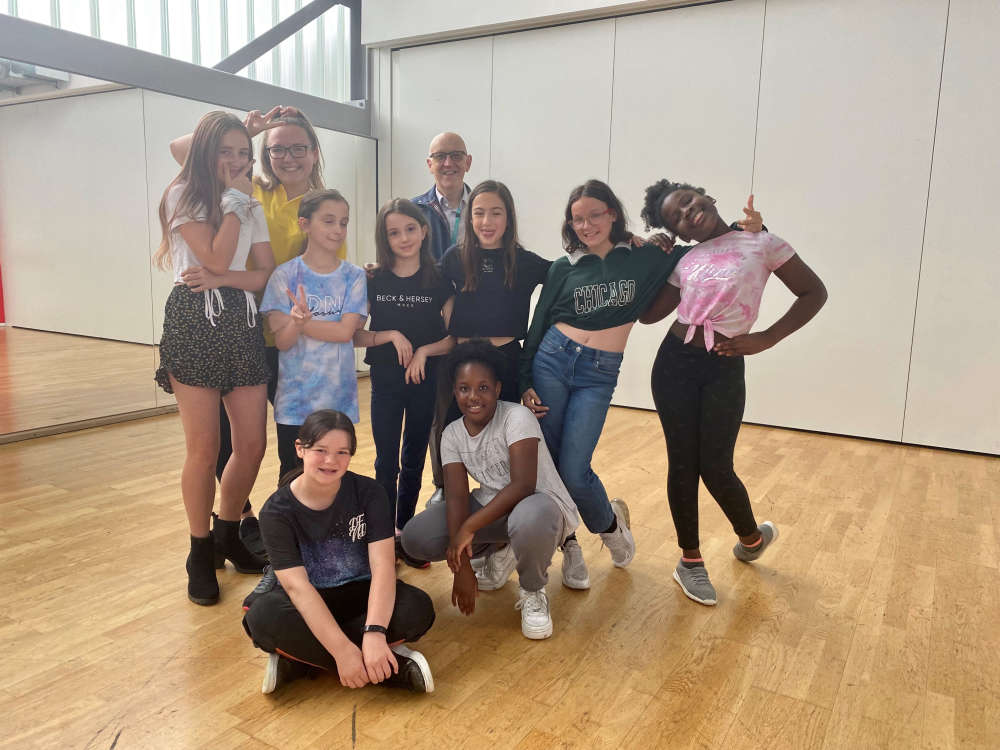 Councillor Eddie Moores with youngsters at Mahdlo Youth Zone in Oldham.
Children across Oldham who are eligible for benefits-related free school meals are enjoying a range of free activities and healthy dinners throughout the school summer holidays.
Activities are being delivered through a huge range of providers including schools, council services and voluntary and community groups, as well as private holiday clubs.
The programme enables children to enjoy a variety of sessions including sport, music, dance, drama, art, cooking and more. Meals are also included.
Families not already taking advantage of the free sessions are now being encouraged to sign up online, as lots more activities are running up until the end of August.
Leader of Oldham Council, Councillor Arooj Shah, said: "As we start to find our feet following the difficulties we have all faced due to the pandemic, it is vital that families feel supported during the school holidays.
"Council staff have been working tirelessly to coordinate activities and food with providers across the borough to ensure children have an enriching and fun summer break.
"It will hopefully reassure families on low incomes that help is available to them should they need it. Plus, it will give our children and young people the break they deserve."
Councillor Eddie Moores, Cabinet Member for Children and Young People, said: "I'm really proud of the programme of activities going on this summer.
"It will help Oldham families to get through what otherwise might have been a very worrying time. I hope that our children and young people have a holiday to remember for all the right reasons."
The programme is aimed at children and young people on benefits-related free school meals, in line with government funding criteria. However, paid places for children and young people not eligible are also available.
For a list of the activities and providers, visit www.oldham.gov.uk/haf.
Read more from the Oldham Reporter