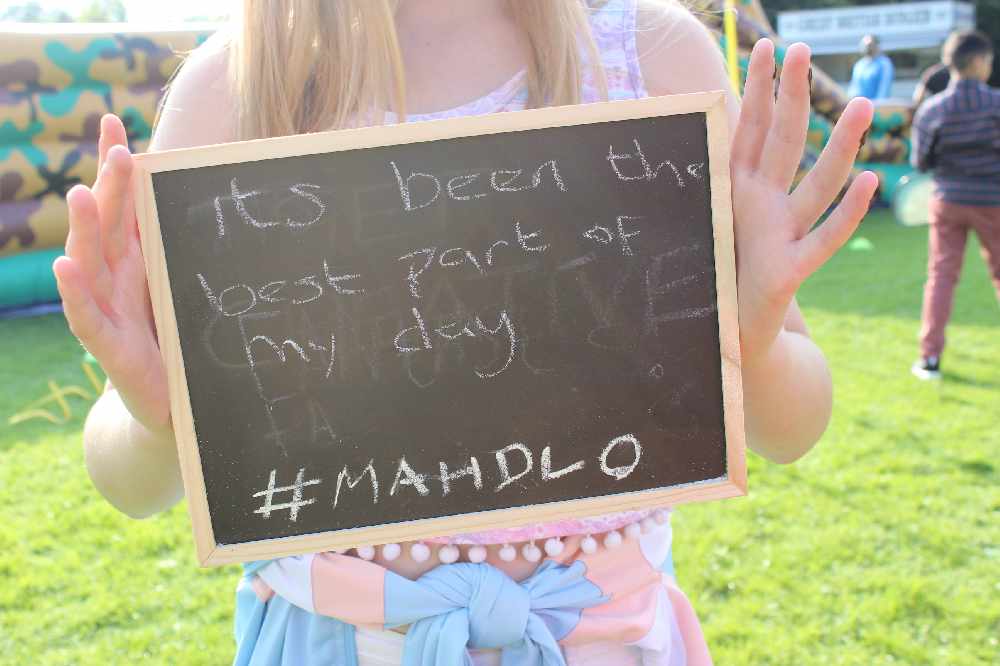 Mahdlo Youth Zone is calling on the Oldham community to stand with them and join in celebrating the life and legacy of Captain Sir Tom Moore by taking part in the Captain Tom 100 challenge.
It will be taking place over Captain Tom's birthday weekend – starting on Friday 30 April through to Bank Holiday Monday 3 May.
Friday 30 April would have been Captain Sir Tom Moore's 101st birthday and the one-year anniversary of the extraordinary celebrations following the conclusion of his famous 100 laps of his garden that raised an incredible £38.9 million for the NHS.
The Captain Tom 100 challenge encourages people of all ages and abilities, to get involved and raise crucial funds for Mahdlo, while at the same time celebrating Captain Tom's generosity of spirit, the hope and joy he brought to millions, and his sense of fun.
The charity is looking for 100 people, businesses, schools or groups of friends to get behind this amazing challenge and help raise £10,000 to support the charities valuable work in providing support services and activities for young people from across the borough.
Claire Crossfield, Development Manager at Mahdlo, told us: "All we are asking is that people dream up a Captain Tom 100 challenge based around the number 100. It doesn't matter what you choose to do to raise funds; a 100-minute sponsored silence, hop on one leg 100 times, bake and sell 100 cakes, run walk or even swim 100 miles, ask people to donate for your birthday, anniversary etc, or simply donate £100, it's totally up to you.
"£10,000 seems a high target but if 100 people all raised £100 it's so achievable. Captain Tom left an incredible legacy for the NHS Charities, you too can create your own legacy for the young people of Oldham."
Captain Tom's daughter, Hannah Ingram-Moore, said: "We are so grateful for the incredible support we have received since my father started his record-breaking fundraising walk and that his message of hope was shared with the world. Captain Tom was very proud to be able to leave behind the growing legacy of his Foundation.
"We know he would love the idea of inviting everyone to get involved and share their Captain Tom 100 so that together we can ensure 'Tomorrow will be a good day'. We look forward to celebrating with you on what would have been his 101st birthday weekend – it's going to be fun!"
Lucy Lees, CEO at Mahdlo, added: "This is a fantastic way of raising funds for Mahdlo. We've faced some fundraising challenges over the last year, but we're bouncing back and putting some exciting plans into action.
"Young people need your support now more than ever, Mahdlo is here for young people all year round and any amount raised will be much appreciated. I really can't wait to see what creative ways of raising money people come up with."
All fundraisers will be supported every step of the way by the Mahdlo team. Find out more at www.mahdloyz.org/captaintom100, email Claire on events@mahdloyz.org or call 0161 624 0111.
Read more from the Oldham Reporter