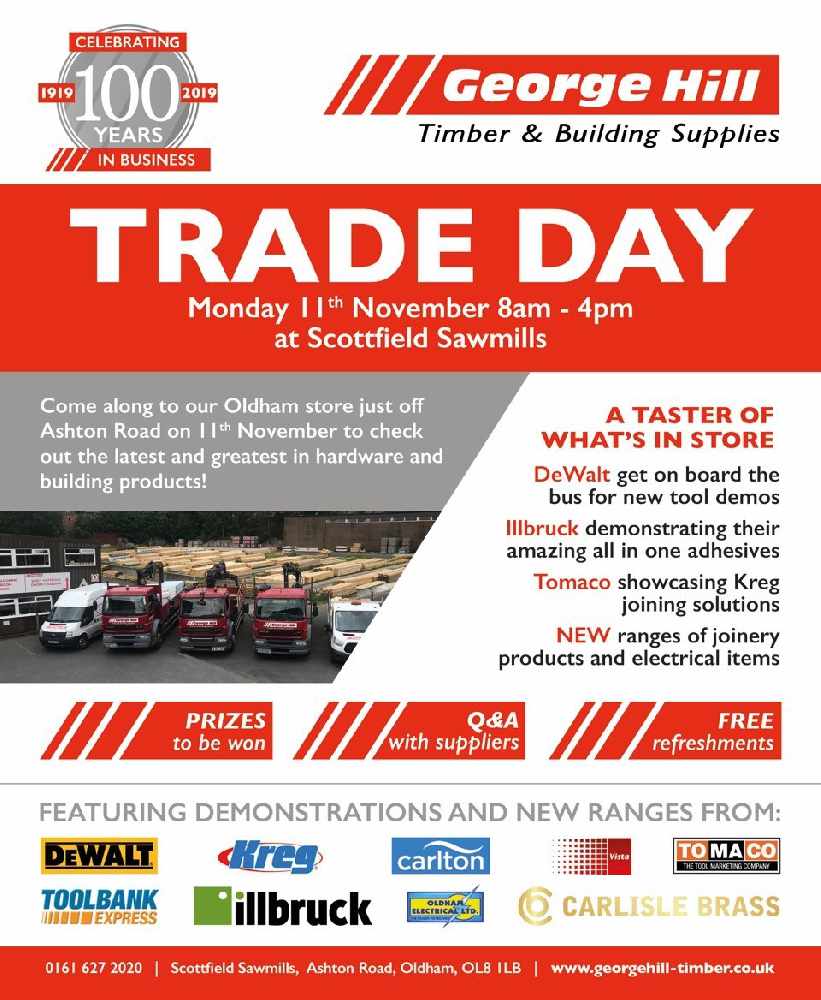 A business in Oldham is holding a special event next week to celebrate its 100th birthday.
Monday marks a century to the day since George Hill Timber and Building Supplies started trading - exactly one year after the end of the First World War.
It started when George Hill, a Saddleworth farmer, became inspired by the American timber industry during his travels in the early 1900s - so much that he established his own timber business.
With the help of his son Wilfried and brother Roland, George set up the premises in converted cottages on Water Street in Oldham initially but it quickly expanded.
Driven by four generations of the Hill family, the family business - which has been based at Scottfield Sawmills, off Ashton Road, since 1960 - has grown from strength to strength.
Nowadays, George's great-granddaughter Jayne runs the business, alongside her husband Andy and brother Will.
They are holding a trade day on Monday (11 November) from 8am to 4pm and are inviting people to check out the latest hardware and building products.
It will feature demonstrations and new ranges from DeWalt, Illbruck, Tomaco, Carlisle Brass, Toolbank Express, Kreg, Carlton and more.
There will be prizes to be won, a question and answer session with suppliers and free refreshments.