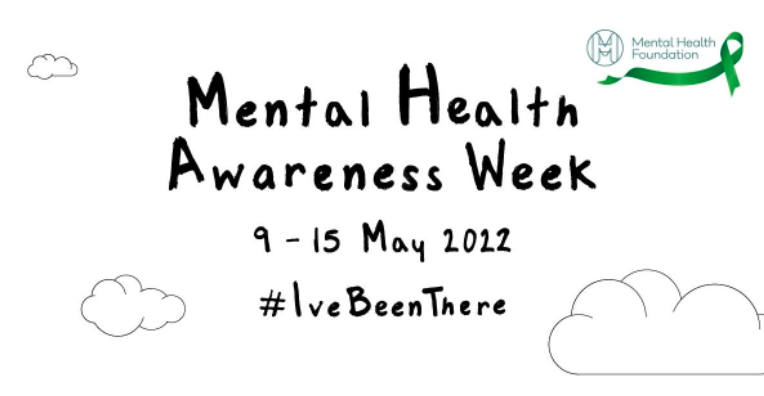 Image credit: Mental Health Foundation.
Monday (9 May) marks the launch of Mental Health Awareness Week, the UK's national week to raise awareness of mental health.
The week, which is hosted by the Mental Health Foundation, is in its 22nd year.
This year the theme is loneliness which affects millions of people across the UK.
Across the country, people will be reflecting on loneliness and how it impacts on mental health. Long-term loneliness is closely linked to mental health problems such as depression and anxiety.
In Oldham, the local authority is encouraging people to look after their mental health as much as they do their physical health, with both being key to a well balanced healthy life.
All residents over the age of 16 have access to free mental health support from the online community Togetherall - a judgement free area where you can get support for your mental health and wellbeing. Those aged under 16 can access the Kooth for free, anonymous support.
Zahid Chauhan, Oldham Council Cabinet Member for Health and Social Care, said:  "I don't want anyone to ever feel so lonely that it damages their mental health. That's why in Oldham I've been pushing for mental health to be looked at as just as important as physical health.
"This mental health awareness week I encourage everyone to take some time not just for themselves, but to think of others who might be lonely and struggling in silence. Just picking up the phone and giving someone a call to ask how they're doing can make a real difference to someone struggling with loneliness, so please remember to be kind to yourself and others as you never know what someone is going through."
Mark Rowland, Chief Executive of the Mental Health Foundation, said: "We hope this year's theme of loneliness will strike a chord with many of us who felt lonely and struggled throughout the Covid pandemic.
"Millions of us experience loneliness from time to time. We know that some people are at higher risk of experiencing loneliness and the evidence shows the longer we feel lonely, the more we are at risk of mental health problems.
"Loneliness deserves more attention and we're calling on everyone who has struggled as a result of being lonely to share their experiences. We must work together - as individuals, as a society and through government policy - to reduce loneliness and prevent mental health problems by investing in welcoming, social spaces and new community initiatives."
Some of the ways people can participate in Mental Health Awareness Week:
During Mental Health Awareness Week use the hashtag #IveBeenThere to share experiences of loneliness to support others and give the campaign momentum.
Sign up to walk, run or job as part of our 80 Miles in May challenge and share your photos using #80MilesinMay and #MentalHealthAwarenessWeek.
For more information about this year's Mental Health Awareness Week, visit mentalhealth.org.uk/mhaw or join the conversation on social media using #IveBeenThere and #MentalHealthAwarenessWeek
As part of the week, Oldham Council is also asking people to help shape its suicide prevention strategy.
The authority is collating views on the plan so far, which aims to protect Oldham residents from suicide and self-harm.
You can fill in the survey, which will close on 30 May 2022, by clicking here.
Read more from the Oldham Reporter