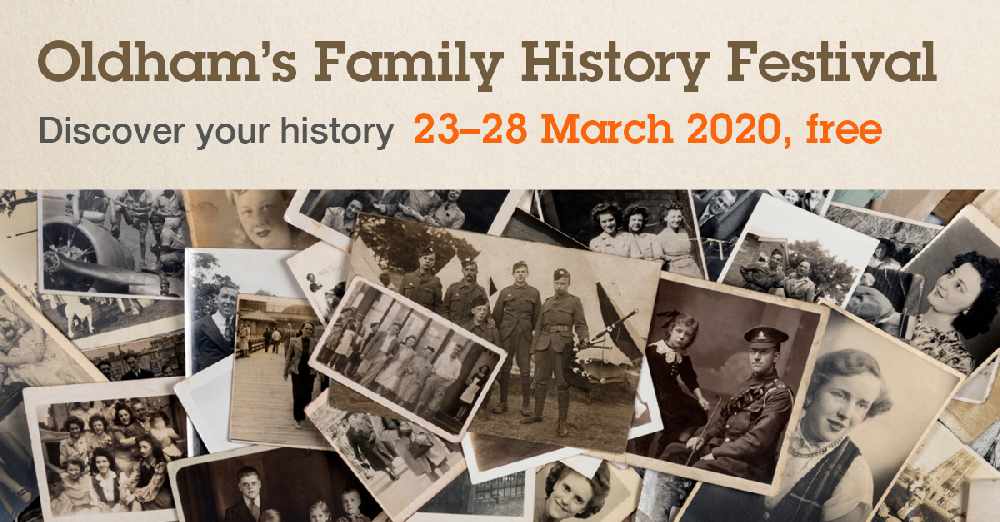 People can trace their ancestors, build their family tree and discover their family origin during a week of activities at Oldham's Family History Festival.
With a variety of events taking place across the borough from Monday 23 March, there's plenty to get involved in as you learn more about your family history.
Festivities begin with Zine Making at Royton Library, where people can create and record their family story with Rose Sergent.
From there, witness Caroline Knight delve into the town's history as she showcases how original documents can throw light on the lives of our ancestors at Oldham's Local Studies and Archives.
Other events taking place include a virtual reality experience, sessions on how to digitise your family history and how to use family history databases, and a 'Writing Life Stories' workshop with Joss Carpreau.
As in previous years, experts will be on hand to help to share their tips and tricks with you along your family history journey.
Councillor Sean Fielding, Leader of Oldham Council, said: "Oldham's Family History Festival perfectly illustrates how diverse and cosmopolitan our borough is, with our residents all coming from a range of different backgrounds and family history.
"We believe this should be celebrated and that is why we are giving the people of Oldham the opportunity to find out more about who they are.
"I would encourage you all to come along to these events and discover more about your own past, you never know what you may uncover."
For more information on Oldham's Family History Festival, visit www.oldham-council.co.uk/libevent/ or call 0161 770 4654.
Oldham's Local Studies and Archives has everything you need to learn about the history of Oldham too - with archives, books and access to a range of family history websites.
For more information on Oldham's Local Studies and Archives, including opening times and upcoming events, visit www.oldham.gov.uk/localhistory.