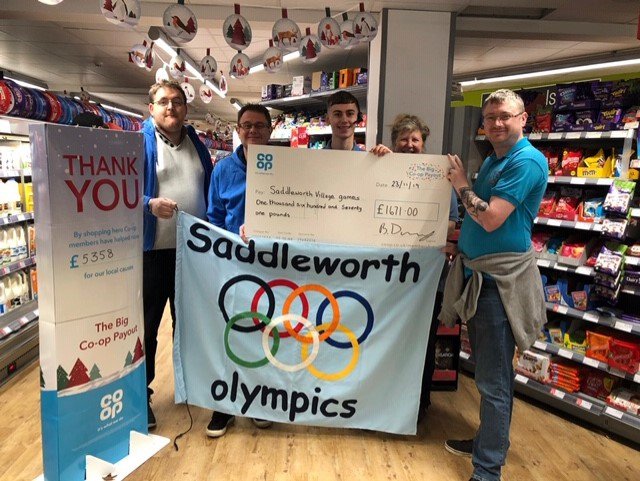 Two deserving organisations have received welcome cash boosts from a generous spirited retailer.
They are the latest round of cheques issued by Co-op in their 'Local community fund' charity scheme.
Shoppers and members of the Co-op helped to raise funds throughout the summer to support local charities.
And, through their generosity, Saddleworth Village Olympics (SVO) - pictured above - were awarded £1,671 and Springhead Management Company received £1,743.
Pictured receiving their cheques from Coop store staff members, Louie Daley, Sophie Ball, Wendy Johnson and Martin Poole, are Adrian Green, Stephen Hewitt and Scott Longley from the Saddleworth Village Olympics.
The SVO organise sporting events each year for children aged between seven and 16 years old.
Saddleworth Parish councillor Barbara Beeley is director and chair of Springhead Management Company (pictured below).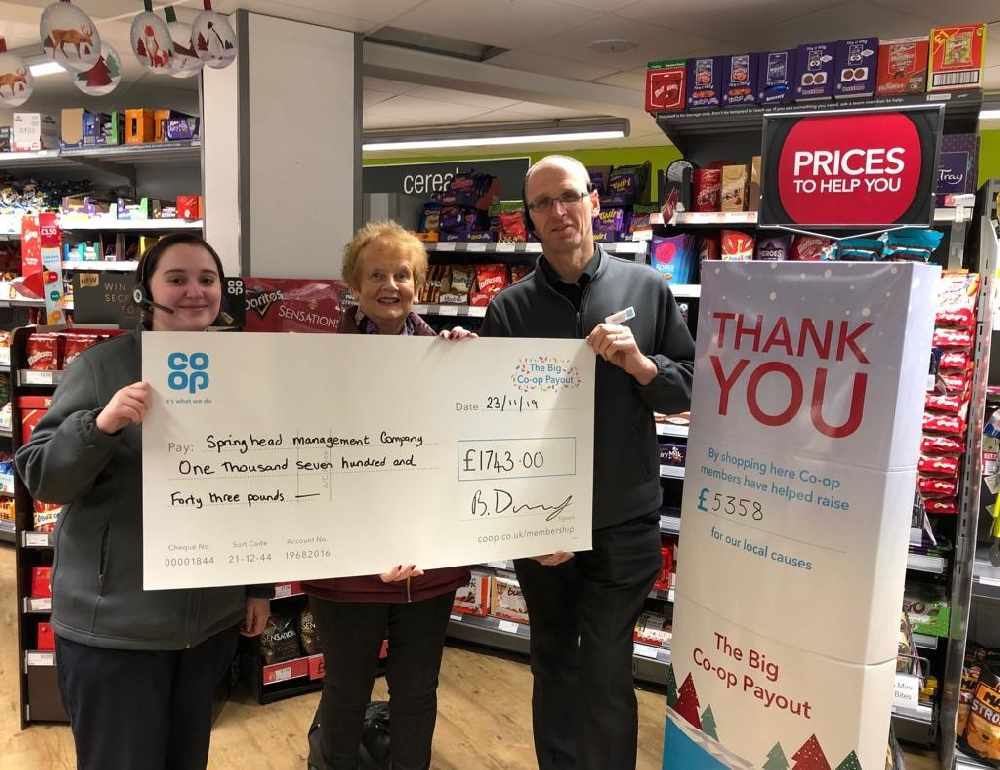 Their charity aims to improve facilities and the wellbeing of Springhead residents.
The money will go towards refurbishing the ladies toilets at the centre in the new year.