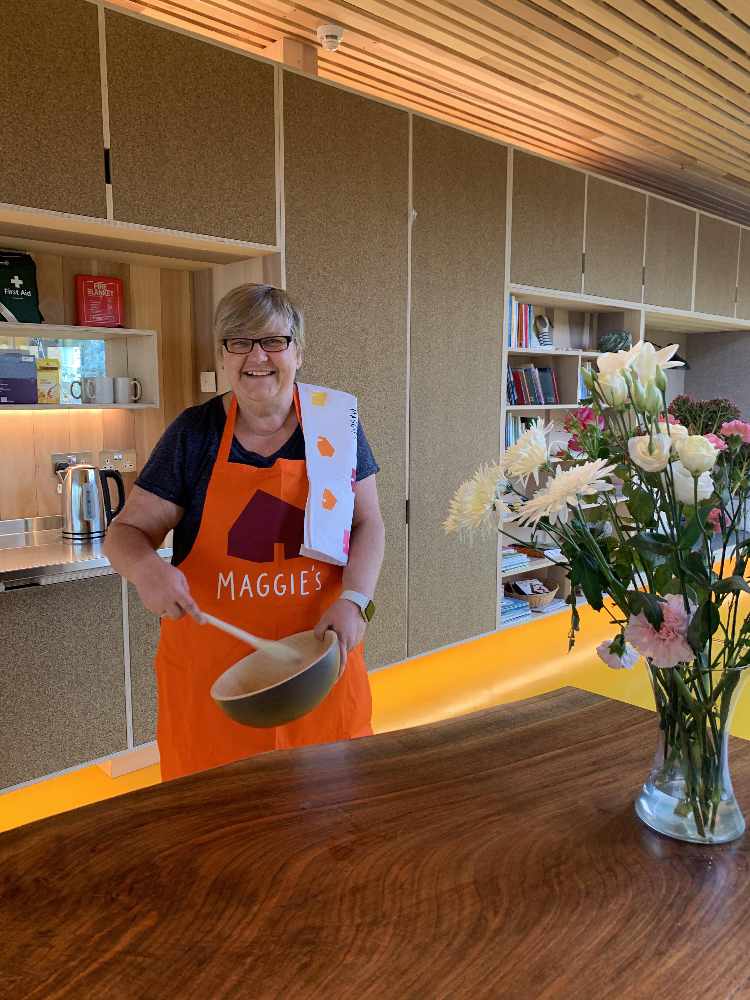 Cancer charity Maggie's has partnered with Barclays LifeSkills to offer support sessions for people aged 50 and over with cancer, who want to remain in or return to work.
This bespoke and vital support is being delivered from both Maggie's Manchester and Maggie's Oldham centres.
It will help people with cancer, and their families, to remain in or return to work and deal with the emotional, practical and financial challenges of cancer.
The support includes:
● Sessions with Maggie's clinical psychologists, in private, in a group or for families
● Courses focused on managing stress to help manage the anxiety of a cancer diagnosis
● Individual advice to help people with money worries from Maggie's experienced Benefits Advisors
● Courses for people who have finished their cancer treatment, offering skills and techniques to support them through this transition period and beyond
Maggie's is one of Barclays LifeSkills' new charity partners. The programme is working to help more adults in the UK to develop the skills, knowledge and confidence they need, with these partnerships set to reach almost 200,000 adults who are most in need of additional support.
Robin Muir, Centre Head at Maggie's Manchester, and Trish Morgan (pictured), Centre Head at Maggie's Oldham, said: "We are thrilled to be working with Barclays LifeSkills to deliver this vital support.
"Cancer diagnosis and treatment comes with many complex mental and physical barriers which can make navigating a return to work overwhelming and complicated. We're working to overcome these barriers with both people living with cancer, their family and their employers to make the return to work as smooth as possible.
"Thank you to Barclays LifeSkills for enabling us to continue to develop our unique programme of free support for those living with cancer in the area."
Kirstie Mackey, Head of LifeSkills created with Barclays, said: "Making opportunities as inclusive as possible for all is key to boosting our labour market and helping the UK economy to recover post Covid.
"The expertise of Maggie's coupled with the scale of our LifeSkills programme will provide bespoke support to people with cancer, as well as families, to empower them to remain financially independent through employment. We're incredibly passionate about the partnership and delighted to be working together."
Read more from the Oldham Reporter