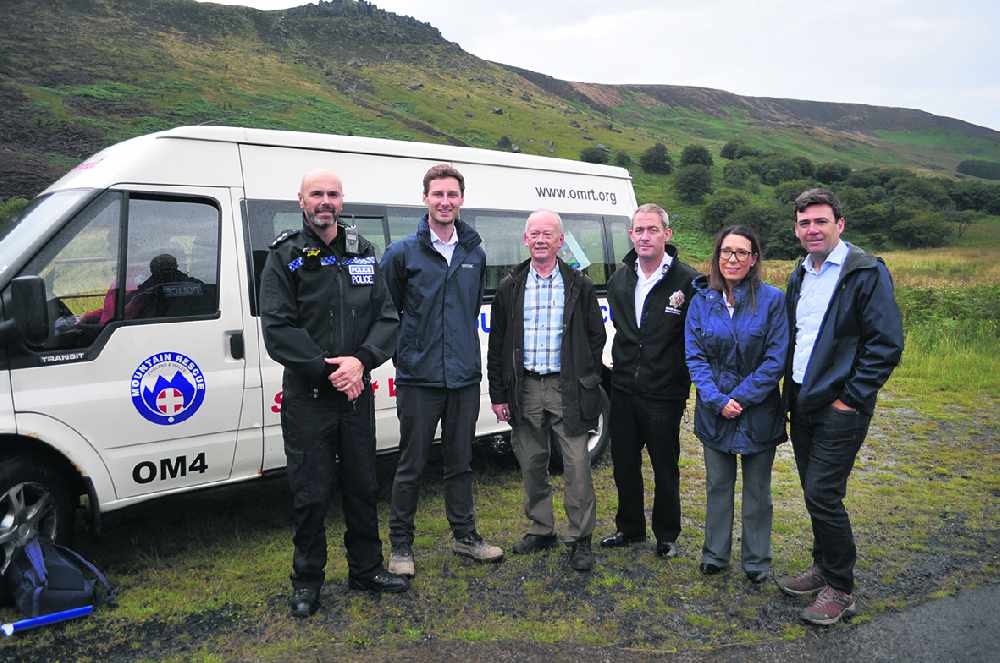 Greater Manchester Mayor shows support for one of Oldham's most outstanding areas of natural beauty.
Last week, the Mayor of Greater Manchester, Andy Burnham, toured Dovestones Reservoir and heard concerns regarding the area. Joined by MP Debbie Abrahams and Oldham Council Leader Sean Fielding, the Mayor met with local people to discuss the matter.
He said: "I've heard so many people talk about what an outstanding location Dovestones is, but there is no substitute for seeing it for yourself and hearing the passion local people have for preserving the spot."
Police, fire officials, farmers, countryside volunteers, landowners, residents and representatives from Royal Society for the Protection of Birds were amongst those attending the meeting.
Chair of Greenfield and Grasscroft Residents Association, Dr Andrew Taylor also attended and highlighted issues during the meeting, which included fires, anti-social behaviour, litter and excessive traffic problems.
Mr Burnham told attendees: "I know there are plans to introduce a Public Space Protection Order at the site, which I fully support.
"I am confident should the order come into force, Greater Manchester Police and Greater Manchester Fire and Rescue Service will work closely with the council to ensure the right enforcement is in place."
The Public Space Protection Order will help ensure the council is able to protect the area from the highlighted problems in addition to reducing the risk of fires the area saw last year and earlier this spring.