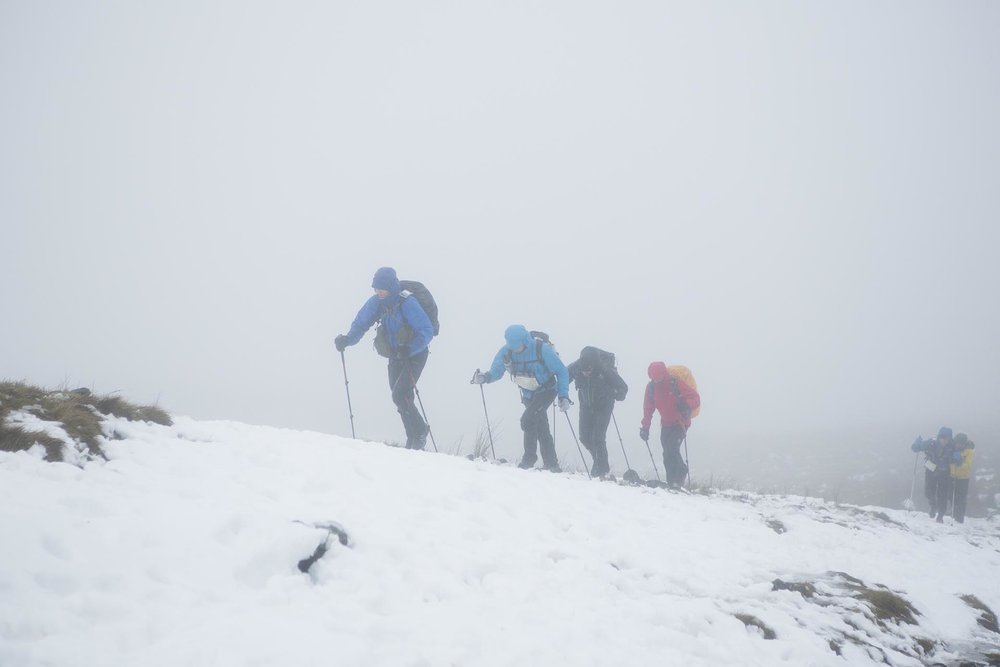 Three dedicated local heroes are putting their best foot forward in an exacting challenge to raise vital funds for a key rescue vehicle. 
The Spine Mountain Rescue Team Challenger is a non-stop 108-mile race between Edale and Hawes, following the Pennine Way.
The intense race, with a notorious reputation for weather being a defining factor, includes 6,300m of ascent and is set against the possibility of snow, gales and driving rain.
But in line with other competitors, the Braveheart trio from Oldham Mountain Rescue Team will not have time to stop or sleep on the torturous route.
The continuous event has an overall time allowance of 60 hours but winners are expected to finish closer to the 30-hour mark.
OMRT's Rob Jones, an accountant, is taking part in the race this weekend for the third time.
He said: "Weather is a key factor. We competed in the race one year when winds were gusting up to 80mph. You struggled to stand up. It took us 10 hours to cover the last ten miles."
Since the inception of the race, Oldham MRT has entered athletes each year and to date it has been completed by David Wyatt, Iain Airth, Chris Maylor and Matt Torr.
This year, Rob, 37, will be facing the course with Ron McFaull, a first time challenger, and Luke Viney, at 26 the youngest member of the mountain rescue team, determined to get home after he did not finish last year.
Their mission is to raise funds for the cost of a new mountain rescue control vehicle - estimated at £65,000 - to replace the current control vehicle, now more than 15 years old.
The Spine MRT Challenger starts at 9am on Saturday. The normal Spine Challenger race begins one hour earlier at 8am. There is also the full Spine race, which covers all 268 miles of the Pennine Way which starts at 8am on Sunday.
To support the venture, go to https://www.justgiving.com/fundraising/robert-jones-spine2020
Main image:
WHEN THE GOING GETS TOUGH: Weather will be a key factor in the 108-mile race.