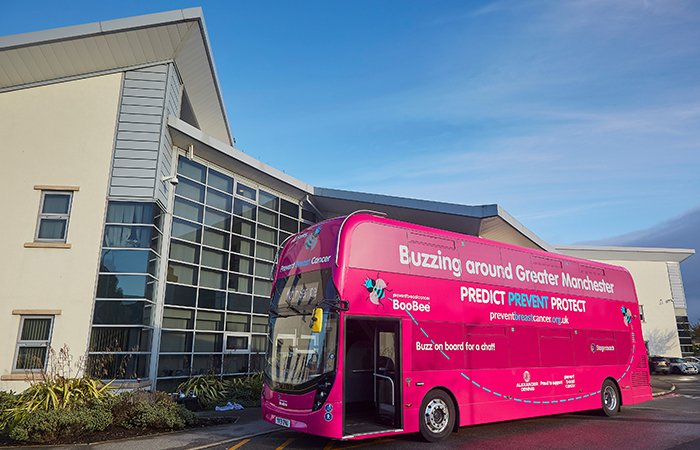 The Prevent Breast Cancer 'BooBee' bus is on the way to Oldham town centre on Wednesday (30 October).
It will be in Parliament Square between 10am and 4pm as part of Breast Cancer Awareness Month, taking place throughout October.
Prevent Breast Cancer staff and BooBee ambassadors, who are women affected by breast cancer, will be raising awareness of preventing breast cancer by sharing information and encouraging women to come on board to find out more about breast health.
There will also be specialist nurses on hand to give advice and to answer any specific concerns around breast cancer.
The bus has been touring Greater Manchester throughout this month as part of an ambitious month-long breast cancer campaign aimed at driving awareness in the region.
For more information, email jake.wharton@oldham.gov.uk.