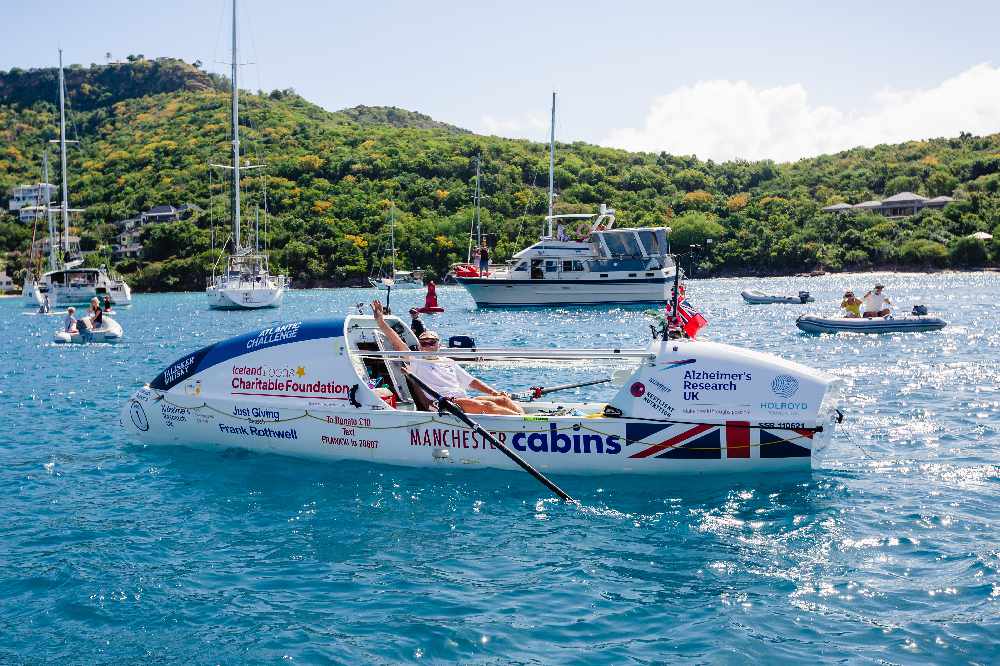 The redoubtable Mayor of Oldham has presented a Mayor's Appreciation Award to Atlantic rowing hero Frank Rothwell for his "determination, commitment and outstanding charitable work".
Cllr Ginny Alexander, who announced the accolade in the wake of Frank completing a 3,000 mile solo challenge to raise hundreds of thousands of pounds for Alzheimer's Research UK and created a new world record, said: "Frank, you are an inspiration."
Grandfather Frank, 70, is the oldest person to row solo unassisted across the Atlantic as part of the Talisker Whisky Atlantic Challenge (TWAC). He arrived in Antigua on Saturday (6 February) having completed the journey in 56 days, 2 hours and 41 minutes.
The Mayor said Frank wants to help find a life-changing treatment and his supreme effort has generated enthusiastic support. So far he has raised £700,000 in donations, raising more than any other participant in the challenge.
And she referred to an earlier challenge when he circumnavigated North and South America: "He decided that this would be his next challenge - and what a challenge!"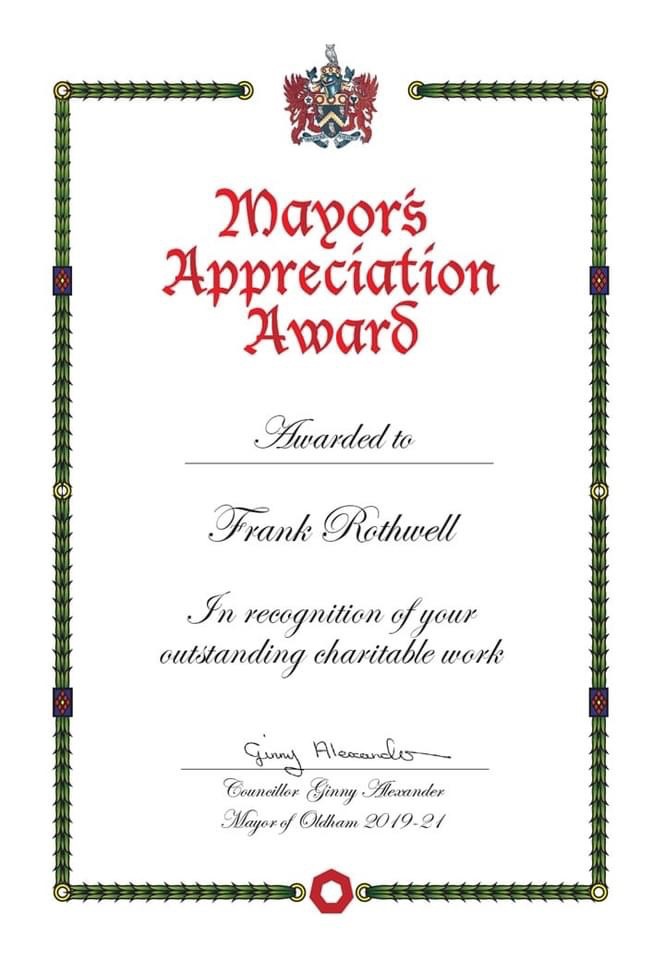 Frank, from Greenfield, set off on 12 December from the Canary Islands with the aim of meeting his beloved wife and "best mate" of 50 years, Judith, and their family in Antigua for Valentine's Day.
Carrying his own food and supplies, his boat weighed half a tonne. Frank agreed that "it will be tough, but my motto is 'you're never too old!". This is also the name of the boat.
Having self-funded this challenge and all the money raised going to the UK's leading dementia research charity, he had hoped to raise a £1 million for Alzheimer's Research UK and Iceland Foods Charitable Foundation, who are match-funding the first £500,000 of donations.
Unfortunately, Frank's charity challenge has been tinged with personal sadness, as his brother-in-law Roger Wheeldon, who contracted Alzheimer's three years ago, died last month.
The Mayor added: "Frank describes Roger as his inspiration for taking on his heroic journey across the Atlantic. The family has decided to wait until Frank's arrival back home to hold Roger's funeral, and they are welcoming donations to Frank's JustGiving page in lieu of flowers.
"Frank Rothwell you are an amazing man... thank you for all your fundraising efforts."
To support Frank's cause and help him reach his target of £1 million, go to www.justgiving.com/frankrothwell.
Main image credit: Atlantic Campaigns