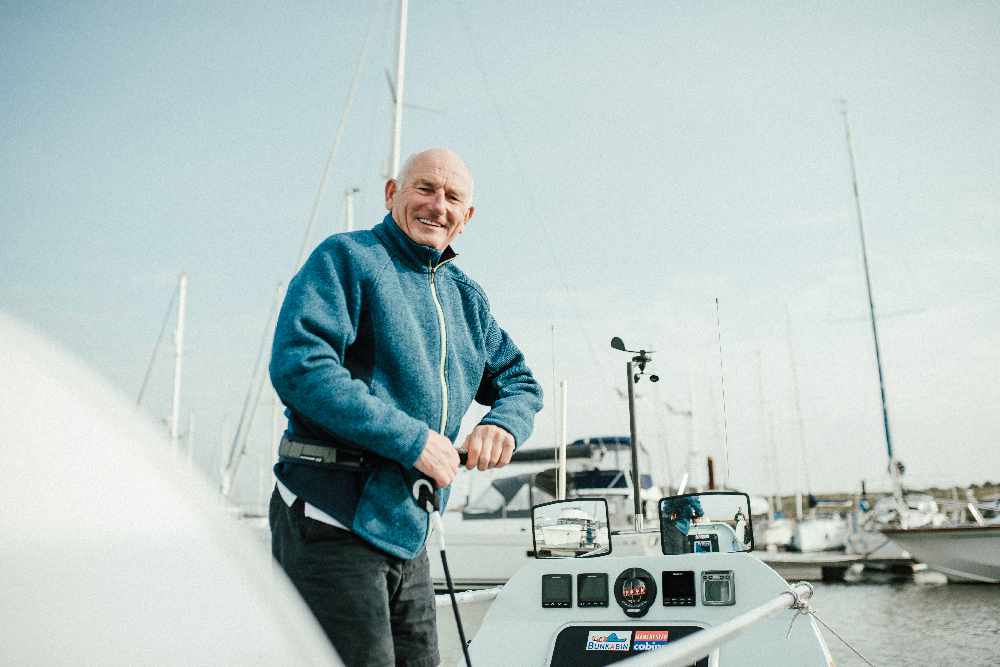 Local Atlantic Ocean rower Frank Rothwell will be talking openly about his life and adventures at a special fundraising event for an Oldham hospice.
The 70-year-old will open up to BBC North West's Kevin Fitzpatrick at Uppermill Civic Hall on Tuesday 16 November at 7.30pm.
Funds raised from ticket sales will go to supporting Royton-based Dr Kershaw's Hospice.
At the end of last year, Frank took on the biggest challenge of his life, rowing 3,000 miles across the Atlantic Ocean solo and raising £1.1 million for Alzheimer's Research UK.
Fresh off the back of that challenge, and with social distancing restrictions now lifted, Frank wanted to do something to raise funds and support Dr Kershaw's - his local hospice.
The special event will see Frank give an insight into his adventurous life thus far, including how his humble beginnings shaped the man he is today and how one of the country's leading portable building manufacturers started out when he built a single container on his driveway.
No evening with Frank would be complete without delving into his amazing adventures in foreign climbs and on the high seas. In conversation with Kevin, Frank will be telling the audience about his 3,000-mile Atlantic Ocean rowing challenge and some of his previous expeditions including when he spent five weeks on a deserted island for Channel 4's 'The Island' and was the 10th person to circumnavigate North and South America by boat, as well as his plans for the future.
Founder of Manchester Cabins and oldest man to complete the Atlantic Ocean row, Frank said: "I was overjoyed to be asked by Dr Kershaw's Hospice to speak about my world record-breaking expedition to row across the Atlantic Ocean solo. I trust everyone will find my illustrated talk interesting, exciting, funny and educational but most importantly will raise the much needed funds for our local hospice. I am looking forward to the evening!"
BBC North West's Kevin Fitzpatrick added: "I've known Frank for a while and always found him fascinating company. I'm excited to hear more about the person he is and what was really going through his mind when he was on that epic adventure across the Atlantic."
Lillie Winterbottom, Community Engagement Team Leader at the Hospice, commented: "This event is raising funds for the care of patients and families at Dr Kershaw's Hospice. Frank, Kevin and even the bar team from The Hare and Hounds (Uppermill) have given their time and talents free of charge, we can't thank them all enough!"
More details can be found at www.drkh.org.uk/frank.
Read more from the Oldham Reporter