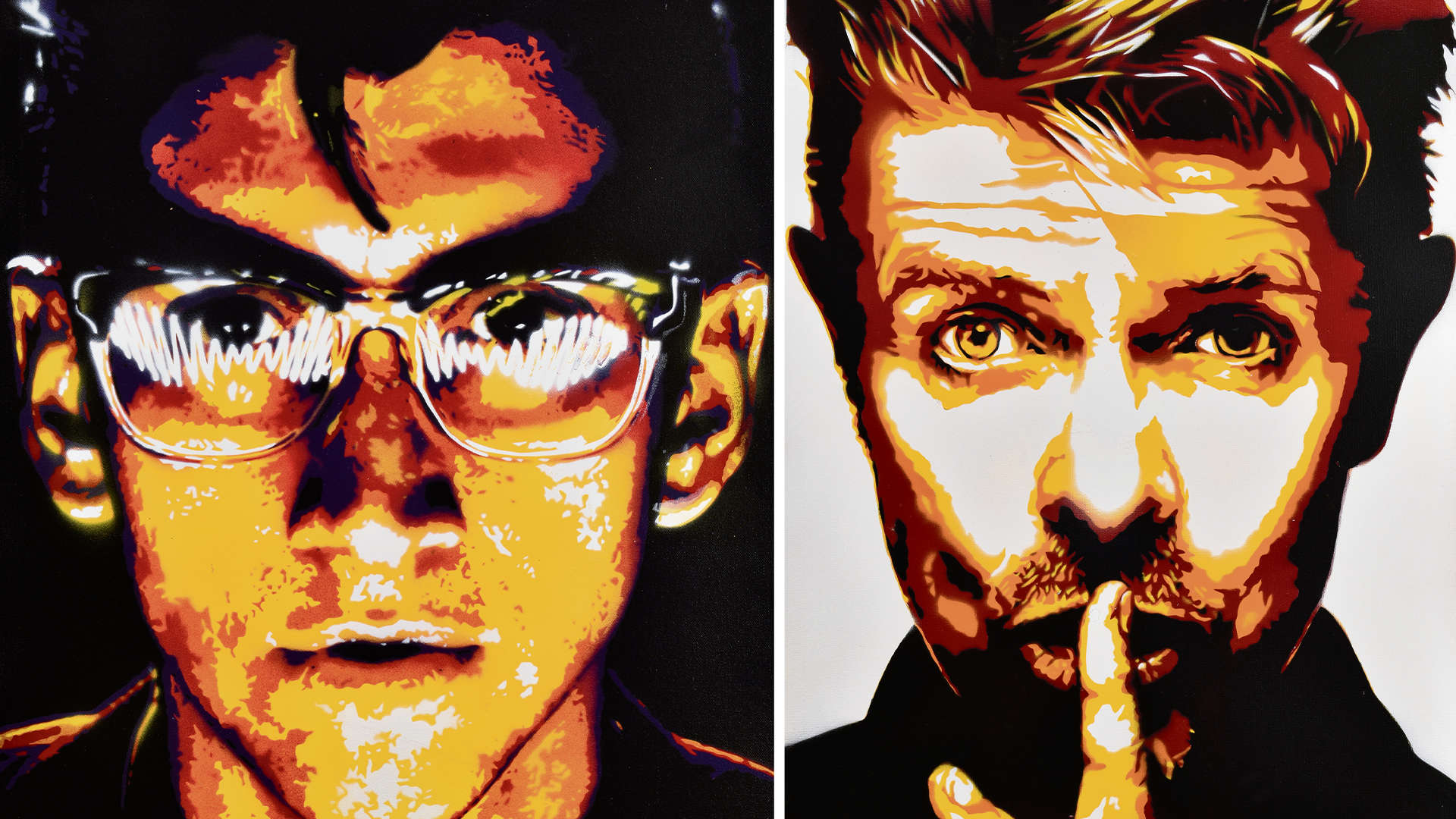 Portraits of Alex Turner (left) and David Bowie.
A Lees artist is preparing to launch his latest art installation on the surface of the moon. 
Simon Mound's work is part of an innovative scheme which will blast off from Cape Canaveral, Florida, later this month, when Astrobotics, a company that holds a NASA contract for delivering lunar payloads, launches the Peregrine lander.
Peregrine will touch down in the Lacus Mortis region of the lunar surface three days later, and will be the first lunar landing for the space agency since the Apollo era.
Project Peregrine will see the launch of a small selection of Simon's artwork in a time capsule onto the surface of the moon.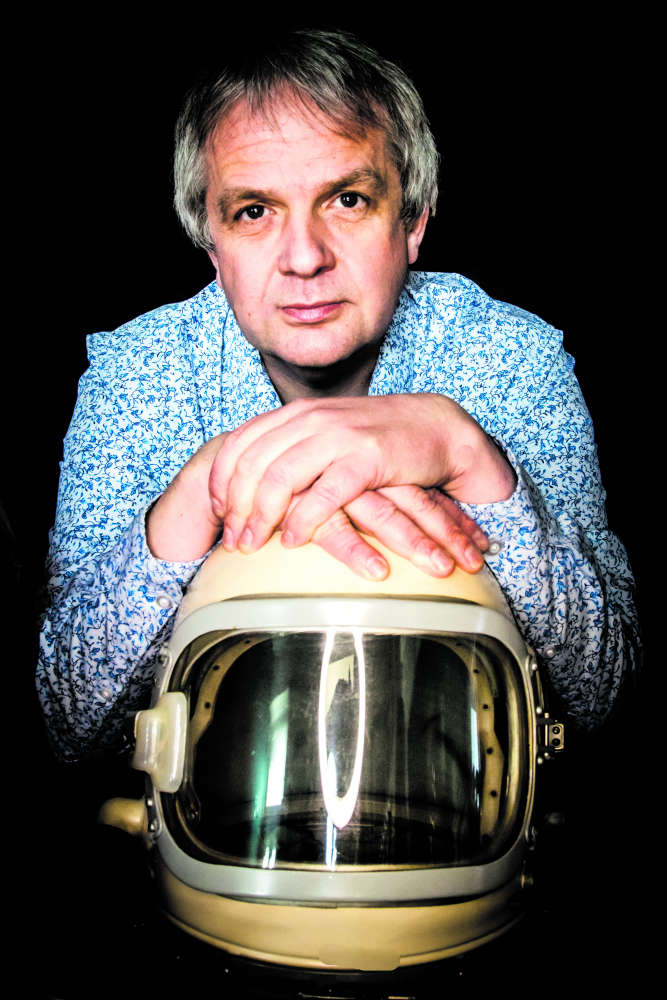 Simon Mound
Simon, 47, who has a studio at High Street, Lees, said: "My children had been watching a video by Jimmy Donaldson, an American philanthropist and vlogger, who was sending videos to the moon.
"I considered the possibility of sending artwork for a few days, made some enquiries, and set to work on creating a small selection of paintings, that would complement each other.
"Due to the nature of the project time scales were quite tight, however in the end everything came together quite easily, and the process was no more complicated than using any terrestrial courier service."
Simon's unique style of iconic pop portraits are now part of the lunar missions payload, including the star man himself David Bowie, Manchester legend Liam Gallagher, and Alex Turner from the Arctic Monkeys.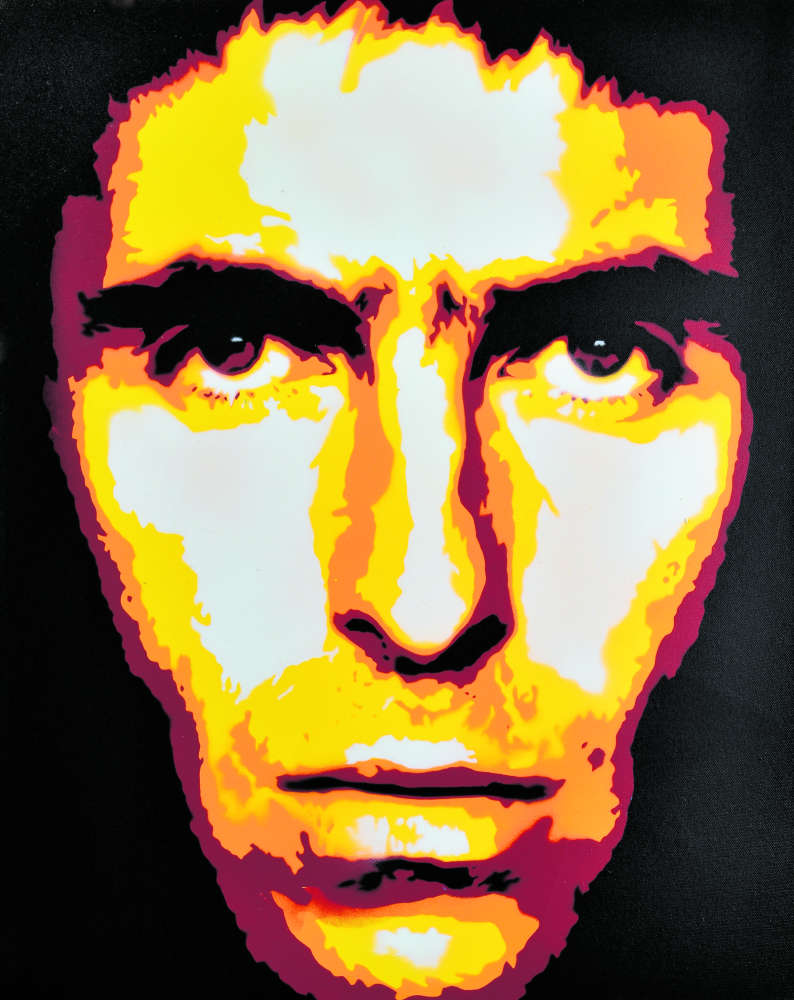 A portrait of Liam Gallagher
"I've always been fascinated by space and thought it would be a cool thing to be involved in, also in the current climate, it's going to be the ultimate socially distanced art installation," Simon said.
"I've filmed the entire process and I'm looking forward to releasing the final edit, with hopefully a film of the launch via NASA TV on the day."
Simon, who creates his portraits using hand cut stencils and spray paint, began painting professionally in 2004.
"I've liked the process of screen printing since learning it at high school some 35 years ago," he said.
"I wanted to couple its layering method of creating work with my interest in spray paint, my first piece was painted onto a guitar around 1991.
"I've always kept my eye on different ways to exhibit work away from the confines of a gallery, and the opportunity to utilise the partnership that NASA has created with Astrobotics, has enabled me to present my work out of this world."
Simon's artwork can be viewed in his studio and online via his website www.simonmound.co.uk which will have full information about the impending launch as the historic event gets nearer.
Read more from the Oldham Reporter