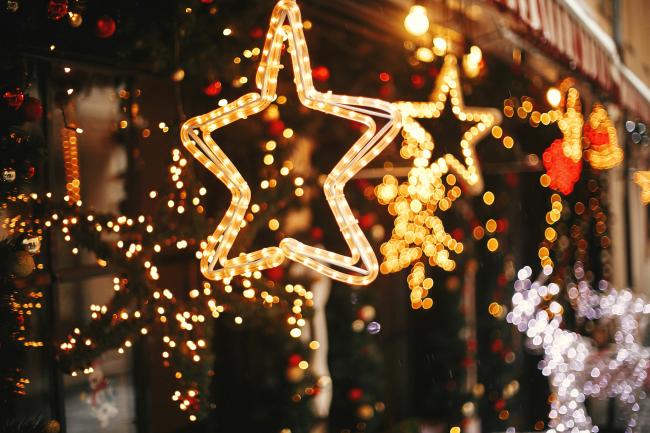 An enthusiastic village committee are reaching out for helpers to ensure a memorable Christmas lights display will continue to shine.
Last year, Saddleworth lights committee and Saddleworth Round Table teamed up to make sure the Christmas tree - a focal point for the Uppermill festivities - had a bright commemorative star in memory of local legend Paul Lowcock.
Saddleworth Round Table donated to the village fairy lights that linked up the High Street to give a more joined-up light display.
But spokesperson and chair Andrew Rothwell said: "As the years moved on, volunteers for the Saddleworth Lights committee has dwindled and now they are appealing for your help.
"If you live or work in Uppermill and want to help shape the future light displays in the village, then you are most welcome to attend an open meeting upstairs in Abaco on Monday, March 16, from 7.30pm.
"The committee has some funds available and welcomes other means to generate funds to help improve our Christmas lights year on year.
"The actual time commitment for helping with the lights is low but the impact of your support will be massive," added Mr Rothwell.
"Attendees at the meeting will be made very welcome, and you could also email rothers64@hotmail.com to confirm attendance that will help to plan."