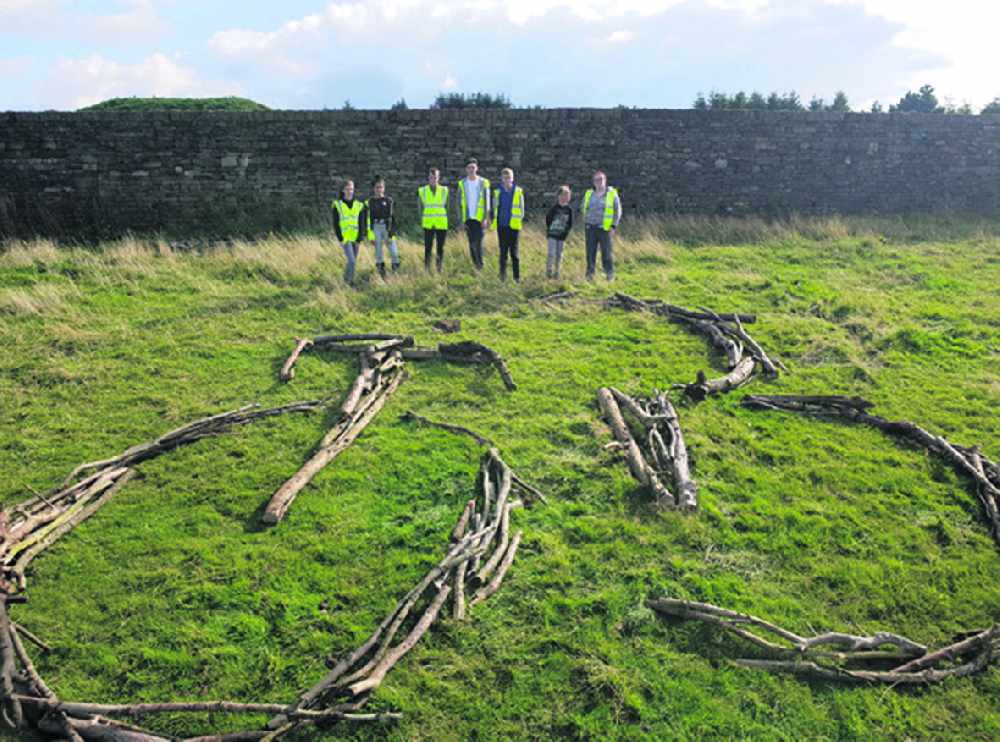 The enterprising owners of a Saddleworth farm are taking to the air in a novel bid to support riders on Stage 8 of the Tour of Britain on Saturday.
And a hard working team are creating a giant piece of land art which will show the race's distinctive bicycle logo laid out in one of their fields to any drone or helicopter tracking the race route.
Canadian-born Cindy Bramhall runs Little Owl Farm at Grains Bar with her partner farmer John Beck.
The gruelling route will take the peloton through Saddleworth including Grains Road to Grains Bar - one of the King the Mountain points.
Said delighted Cindy: "Little Owl Farm is placed to be a fabulous spectator spot.
" And along with the help of Dovestone Youth Rangers, Saddleworth Environmental Education, students from Crompton House and friends we have designed and created a spectacular piece of land art in the field alongside the race route.
"The race logo is being recreated out of logs — you certainly wont be able to miss it from the air."
The Mayor of Oldham, Cllr Ginny Alexander, will be in attendance at the farm with along with other leading Oldham Council dignitaries.
The farm is offering car parking and serving barbecued burgers, Donkeystone real ale, Cheshire Farm Ice Cream. Breakfast breakfast wraps and sandwiches are available all day at Cindy's Café.
Maggies Centre Oldham are attending with a homemade cake stall and a face painter will be on hand to create some cycling inspired tattoos and arm art!
Added Cindy: "We would like to thank all those that visited this summer who decorated and personalised bunting flags which we will hang along the stone wall on race day.
And the farm will remain open for visitors to meet and feed the animals.
There is no cost to simply watch the race or park. Entrance gates will open at 10am and visitors are asked to be mindful of road closures.
In celebration of the Tour of Britain cycling event passing through Shaw this Saturday, a special urban activities event is being held at George Street playing fields.
Biking activities will be centred around the skatepark between 11am and 1.30pm.
Saddleworth Museum is also joining in the celebrations on Saturday between 1pm and 4pm with a display of vintage cycles with volunteers dressed in period costume. "Family Crafts" with a cycling theme will also be on offer for accompanied children.
And High Crompton Park is hosting a Community Event between 11am to 1.30pm with free activities to launch the new friends of the park group and to support the Tour of Britain event passing the site.